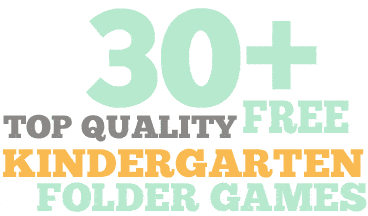 Our Kindergarten level games are perfect for giving your children a head start at basic skills that they will need through out their entire education.  Children can expand their language skills by learning basic sight words, phonics, rhyming and more.   Currently we have topics for Alphabet, Numbers, 
Science, Phonics, and  Sight Words. Below, we've organized our free kindergarten file folder games by subject making it easy to find exactly what you need for your students.  If you're looking for thematic resources please search our site by subejct to find what you need.  Assembly for most of the games is self explanatory, however we've included short instructions and photo examples when necessary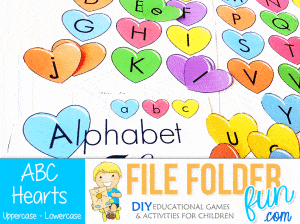 Kindergarten Alphabet Games
Each child learns differently, and there are vast changes between the beginning and ending of the school year so we've combined all of our alphabet letter recognition games in our Preschool section.  Our Kindergarten section features games that work on ABC order, Beginning and Ending Letters, Sign Language, and Upper and Lowercase matching.
---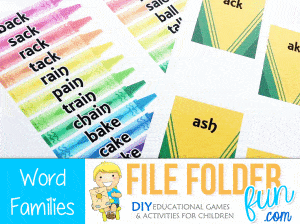 Kindergarten Phonics Games
Children can play  games to work on early reading skills and phonetic sounds.
Kindergarten Sight Word Games
Children who are working on early reading skills can play and learn common sight words they will need the years to come.
---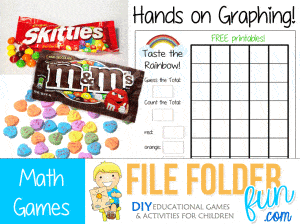 Kindergarten Math Games
While we've placed all of our basic counting games in our Preschool area, our Kindergarten games focus on Early Addition and Subtraction, Even and Odd, Skip Counting, Number Words, and Beginning Base 10 understanding.
---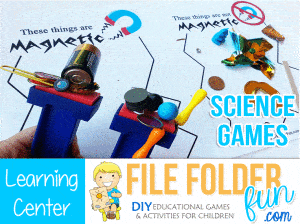 Kindergarten Science File Folder Games
Children can explore early science concepts, and reinforce ideas from hands on learning centers and labs.  Preschool and Kindergarten Science are so closely related so we've combined them in a collaborative page.
Kindergarten Health Games (coming soon)
Children learn about food groups, hygine, body care and more with our free Kindergarten Health Games.
---
---
Advertisements: