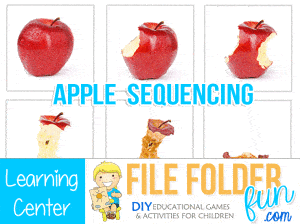 Apple Sequencing Cards
These apple cards show the progression of "bite" from a whole apple down to the core.  Printing one page gives you two sets of six cards.  We recommend leaving one set intact and cutting the addtional set out for playing pieces.  Children can then learn the process by matching the cards first, then building their own sequence.
---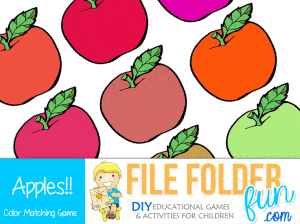 Apple Color Matching Game
These printable apples are perfect for color matching in the Fall!  Featuring 12 differently hued apples, children can sort them by carefully looking at the different colors.  This game is great for children who have mastered the basic rainbow sorting and are ready to move on to more difficult classifications.
---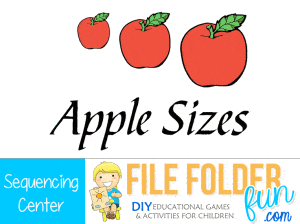 Apple Size Sequencing Game
This is a game for children learning about order and size.  Children play by arranging the apples in order from smallest to largest or largest to smallest.
---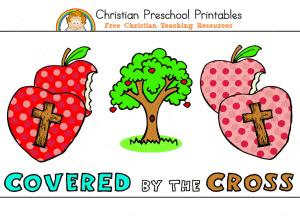 Covered by the Cross File Folder Game
This is a printable game that corresponds with your Adamand Eve bible lessons.  Children cover the bitten apples with hearts of the same pattern.
---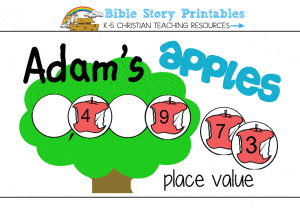 Bible File Folder Game:   Adam's Apples
This is a two playergame, so you'll want to print two gameboards,and if you like two sets of number cards as well.them on their tree.  Once they are placed they cannotbe moved.  The object is to place them in such a waythat you make the biggest number possible.  Once allthe apples are placed, the winner is the one with the largest number
---