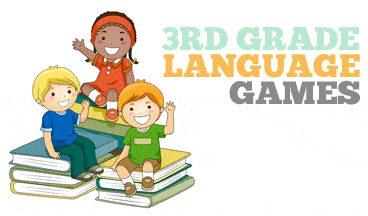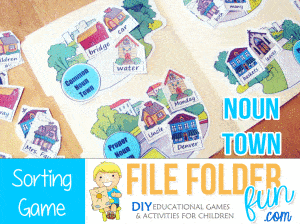 Identifying Nouns Game
Noun town is a game for children to learn how to differentiate between different types of nouns.  There are Common nouns, Plural Nouns, Proper nouns and Pronouns.  Blank versions are available to expand your game.
---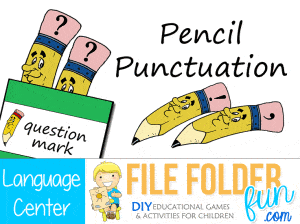 Punctuation Game
This is a great game for children to work on recognition of punctuation marks.  The first page contains period, comma, question mark, and exclamation point.  The harder page contains quotation marks, parentheses, colons, and semicolons.  Children identify the punctuation mark on the pencils and place them into the correct pocket
---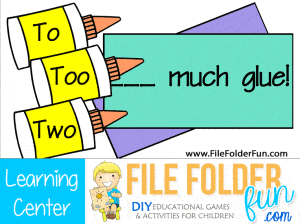 Homophones Game
This is a great game for children who are learning the difference between the different meanings of To, Too, and Two.  Children read the sentences on the board and decide which glue bottle correctly fits in the blank.
---