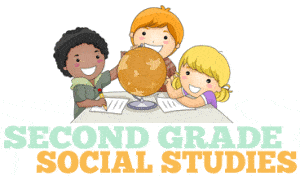 Children learn all about The Oregon Trail, World Continents and Oceans, as well as National Landmarks.  These games are designed to follow up your thematic unit studies as a fun way for children to review what they've learned.
---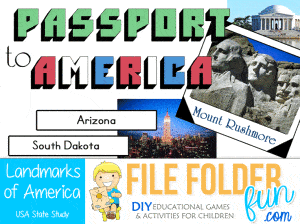 Passport to America
This is a file folder game for children who are learning all about National Landmarks.  From of their passport.  Older children can even match up the correct state
---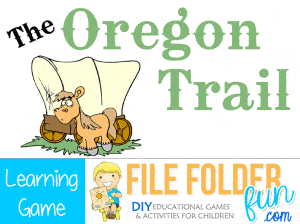 Oregon Trail Learning Center
This is a file folder game for children learning about the History of the  Oregon Trail.  You can set up the board so that each players wagon can travel from Missouri to Oregon, answering key questions along the way!  
---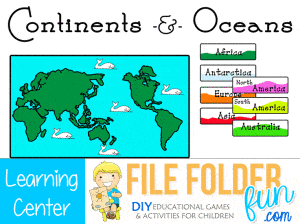 Children can review their knowledge of the world's continents and oceans with this simple labeling game.  Race the clock for added fun and try to beat your previous time!  For younger children add dots or numbers for placement clues, and an answer key to the back of the game.
---