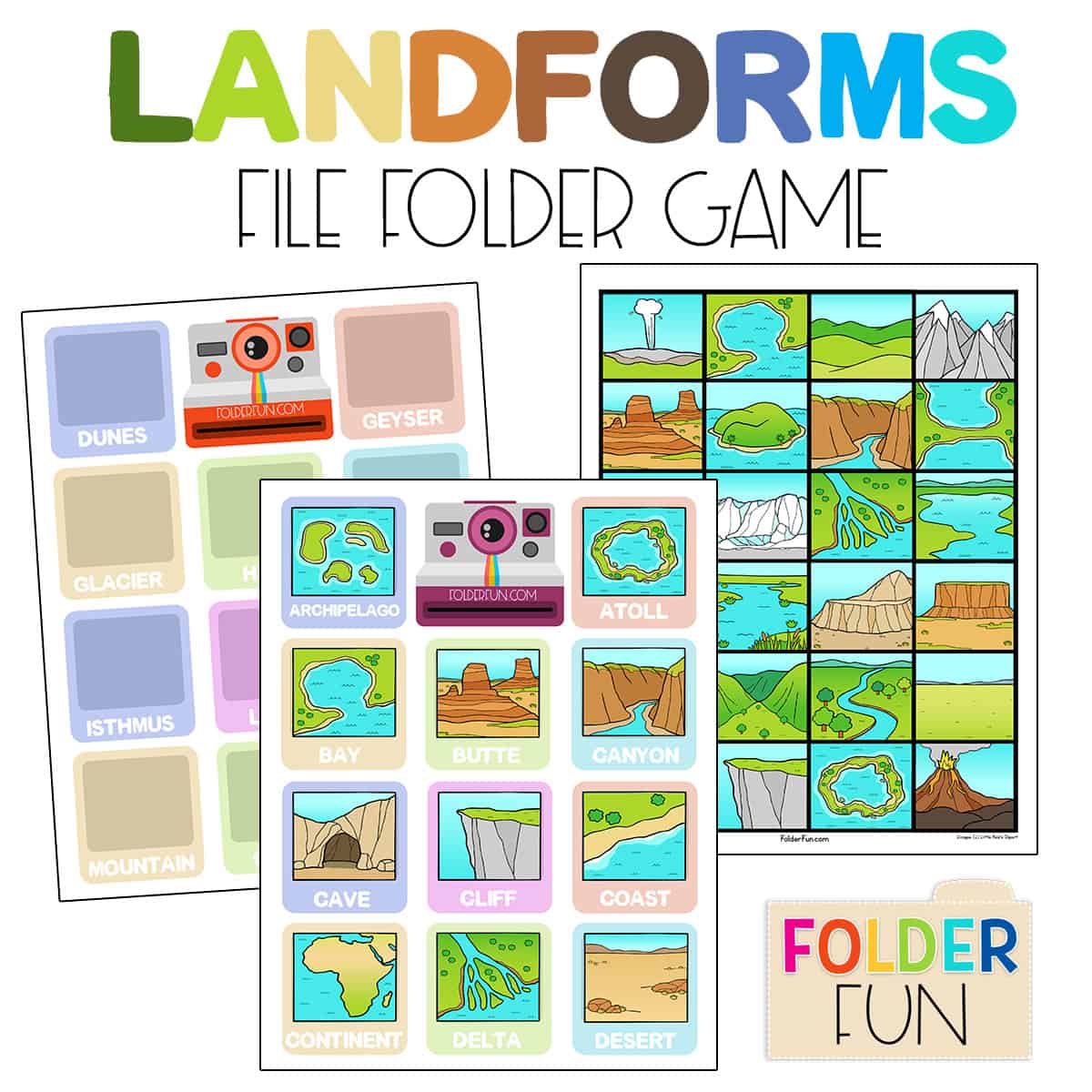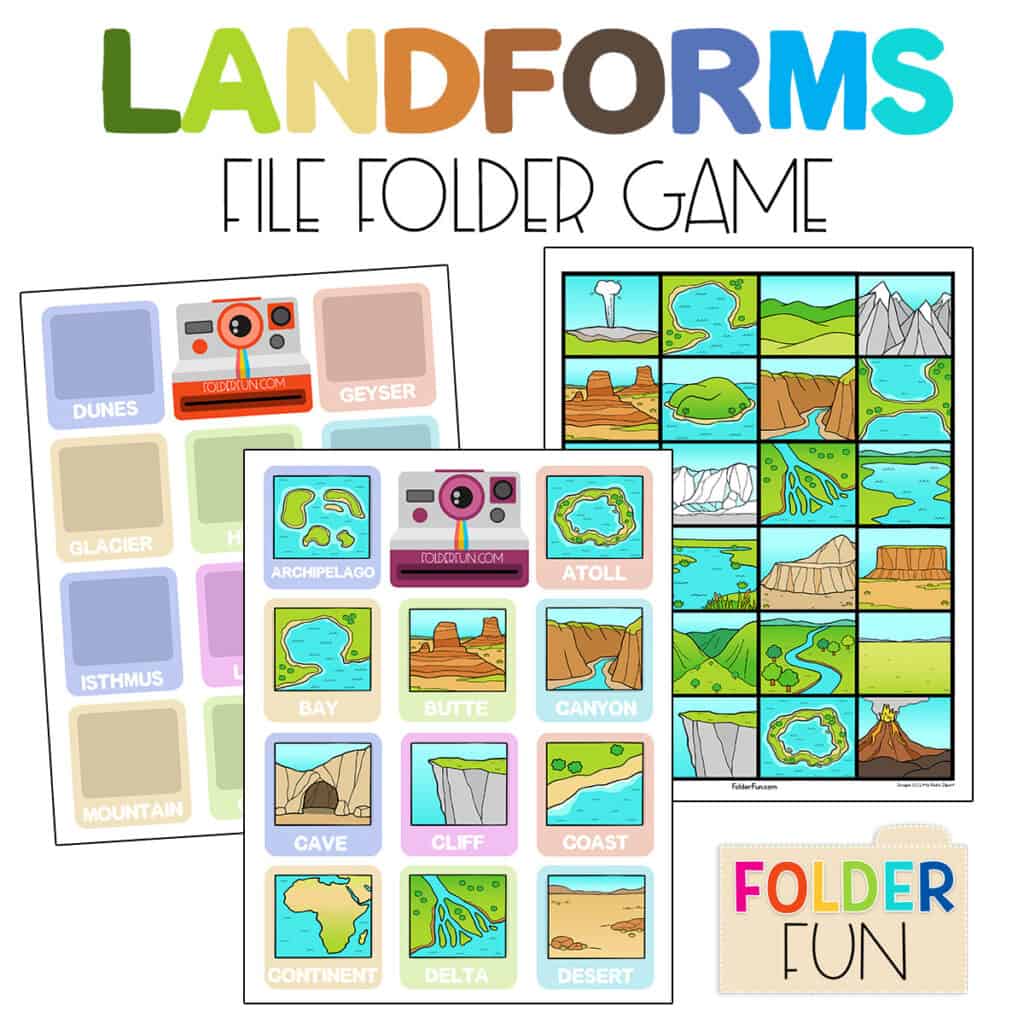 Landform Matching Games
Learning about landforms is an exciting topic for students of all ages! There is something so fun about learning of all the different ways to classify types of natural formations.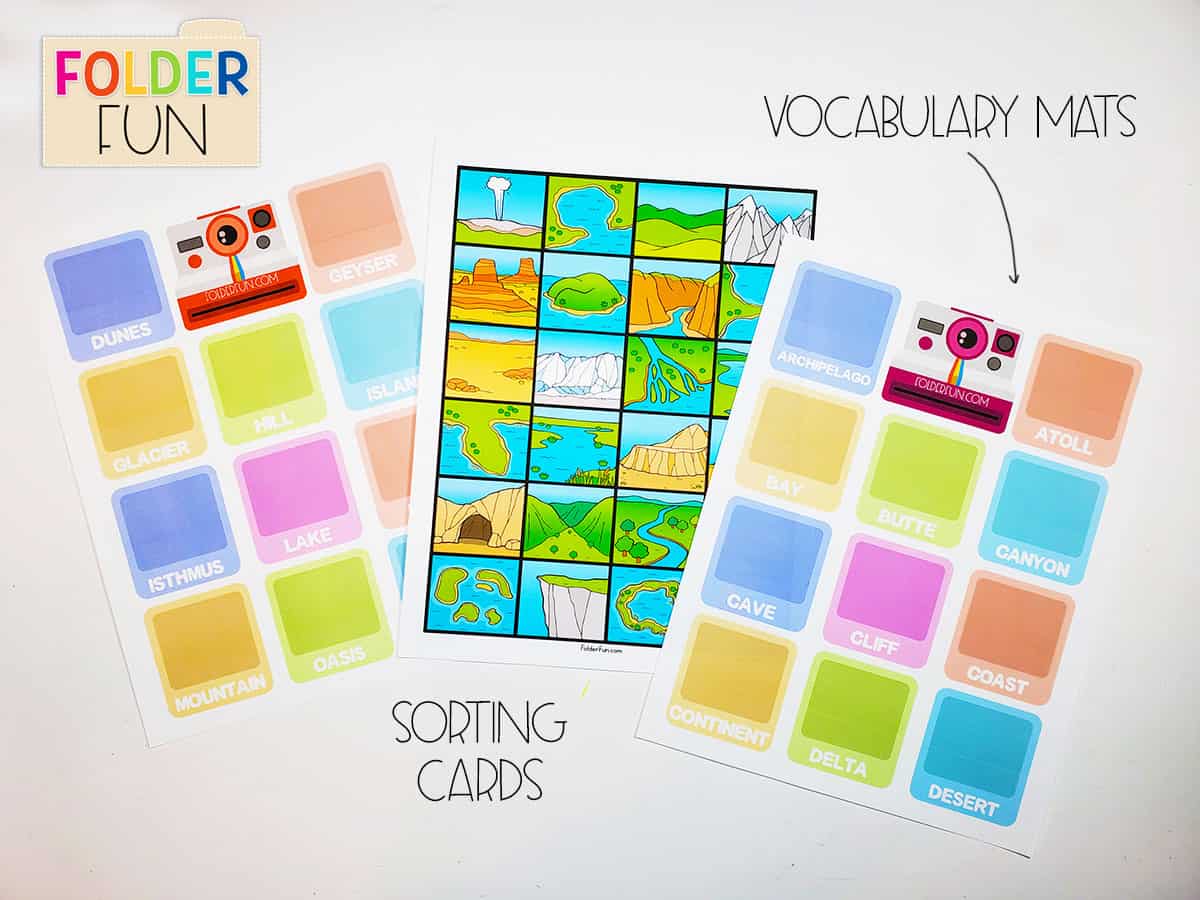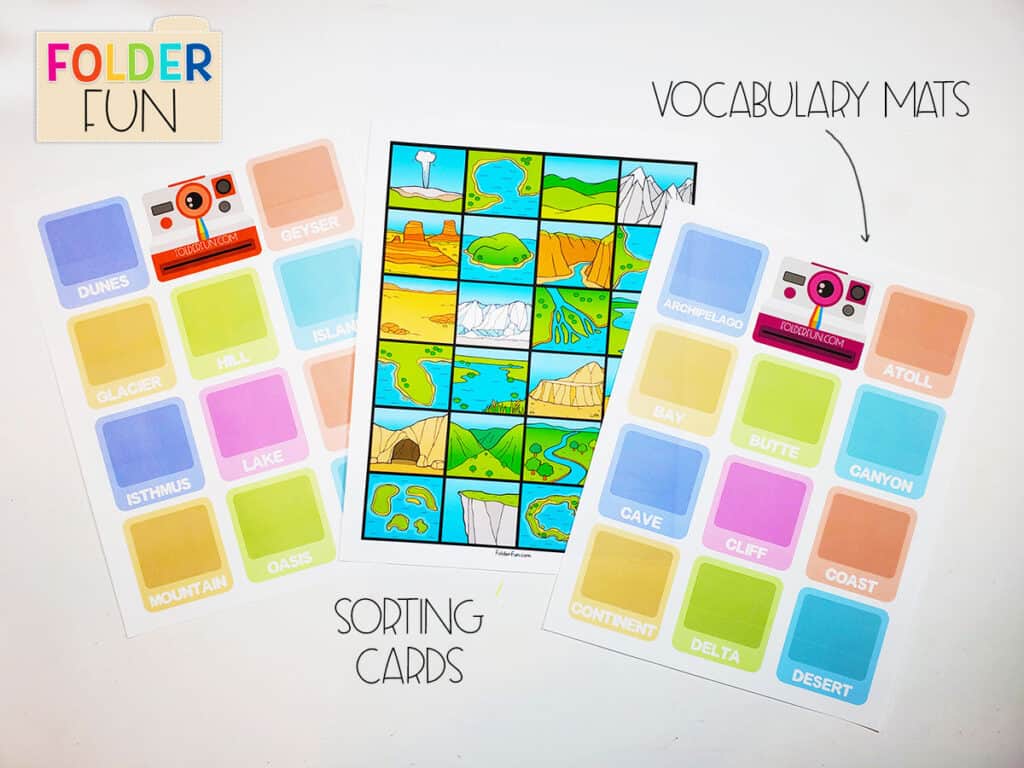 We've put together this fun and engaging file folder game for you to play with your students. This is not just for young children as there are many more difficult formations in this set. With over 30 different kinds of landforms, your students will be identifying a great deal of different kinds.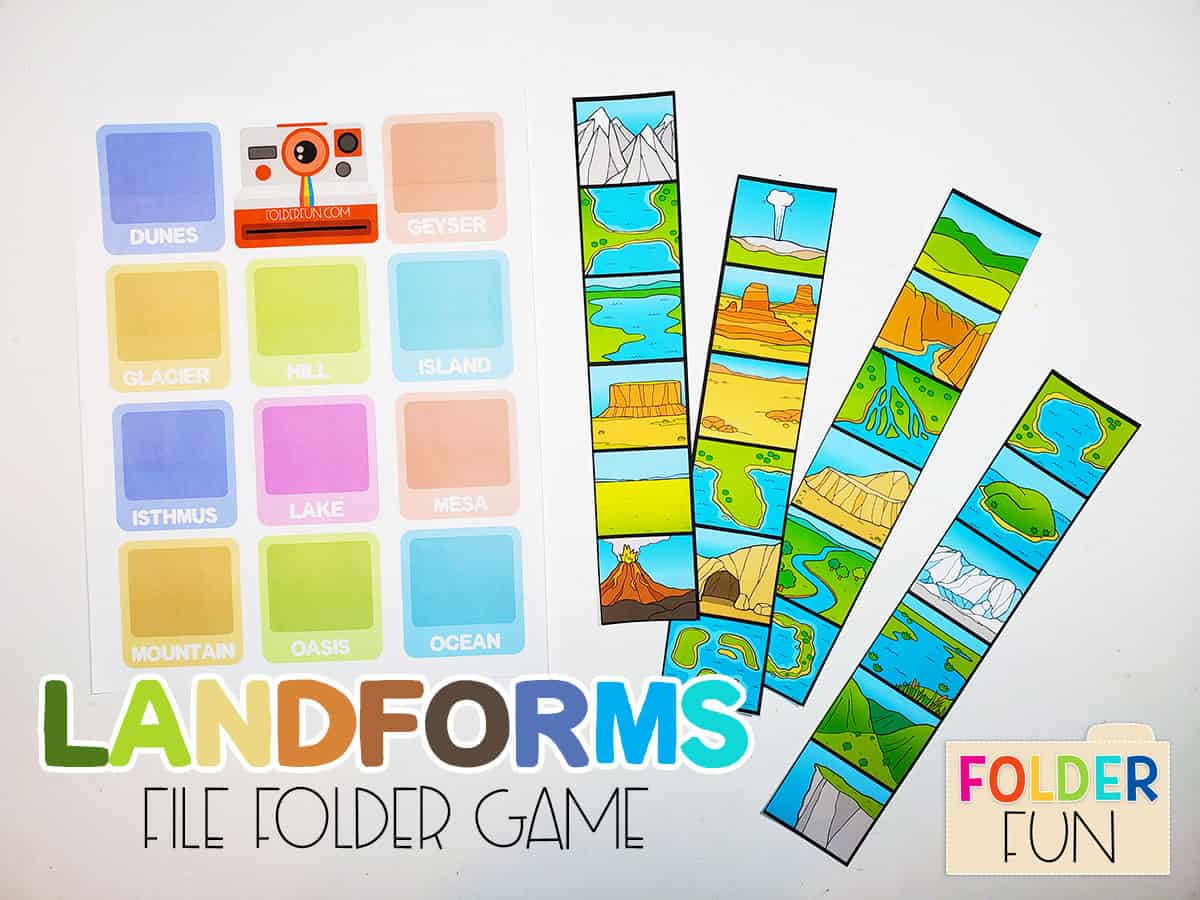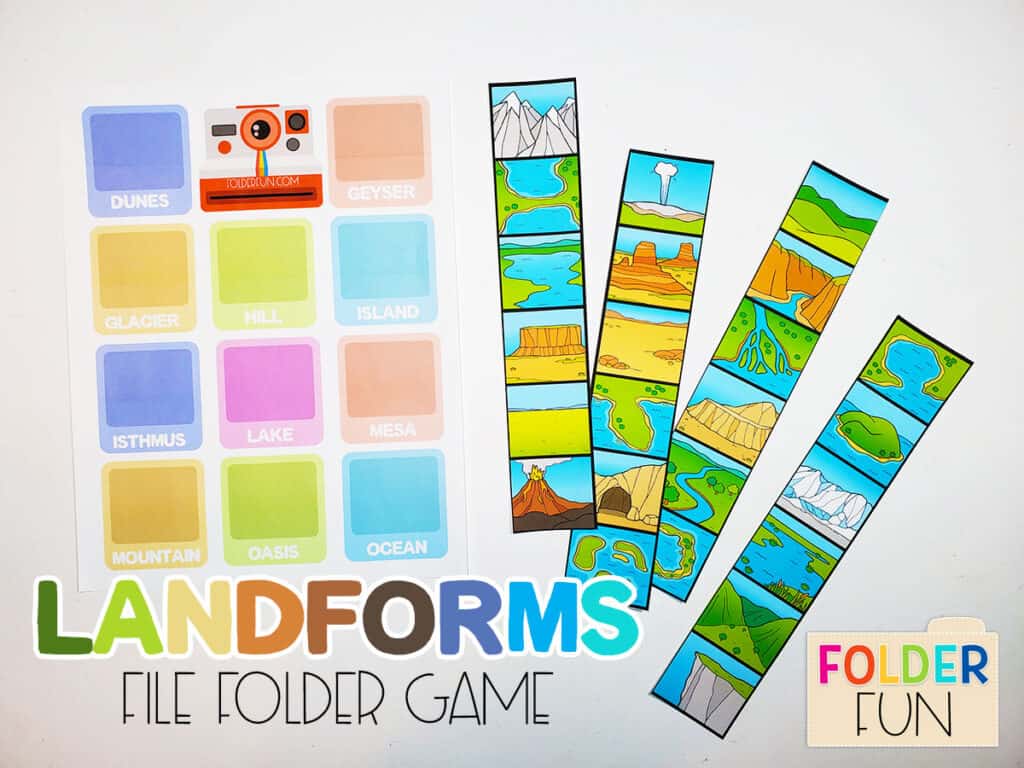 This game includes three gameboards, so you'll want to make a double file folder or store the game sheets in page protectors and use as learning center mats. There are 11 different "photograph" spaces on each gameboard, each with a label.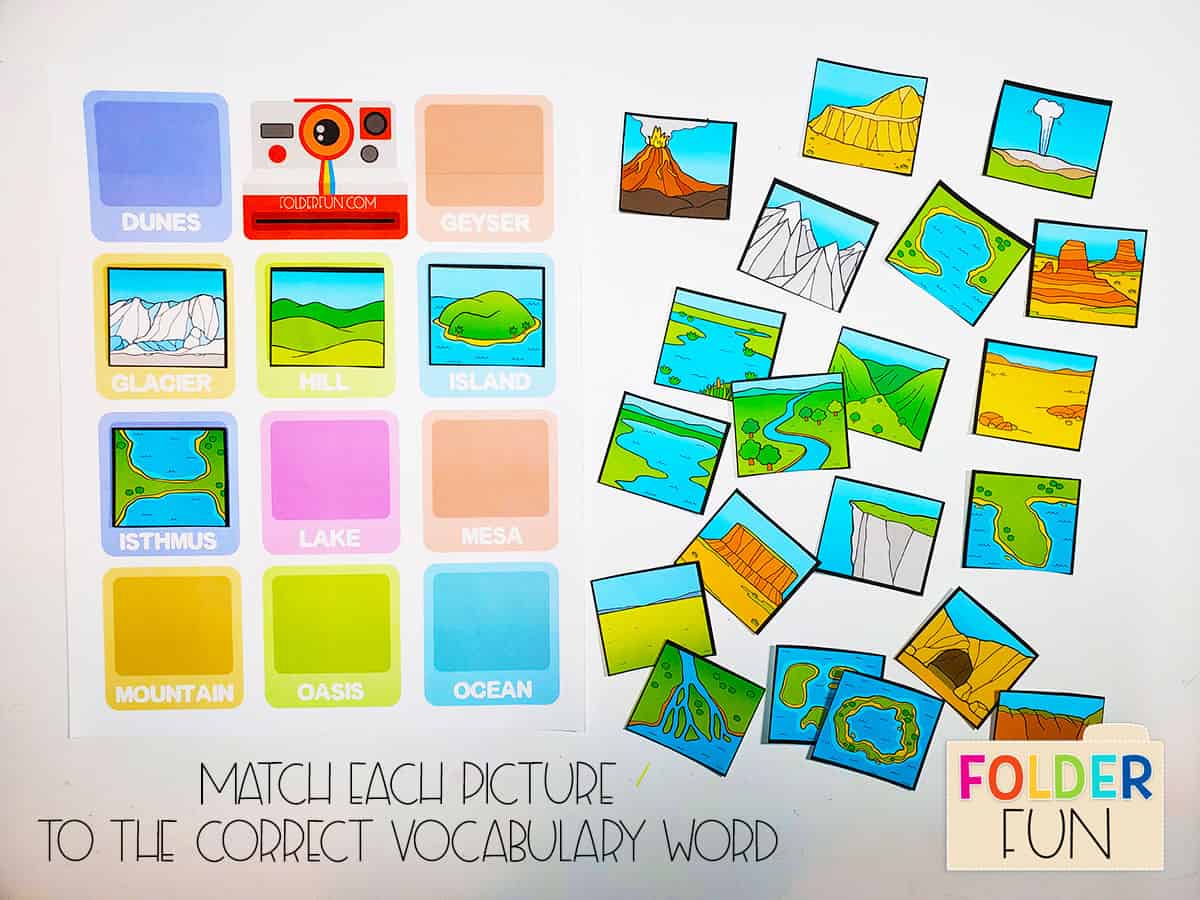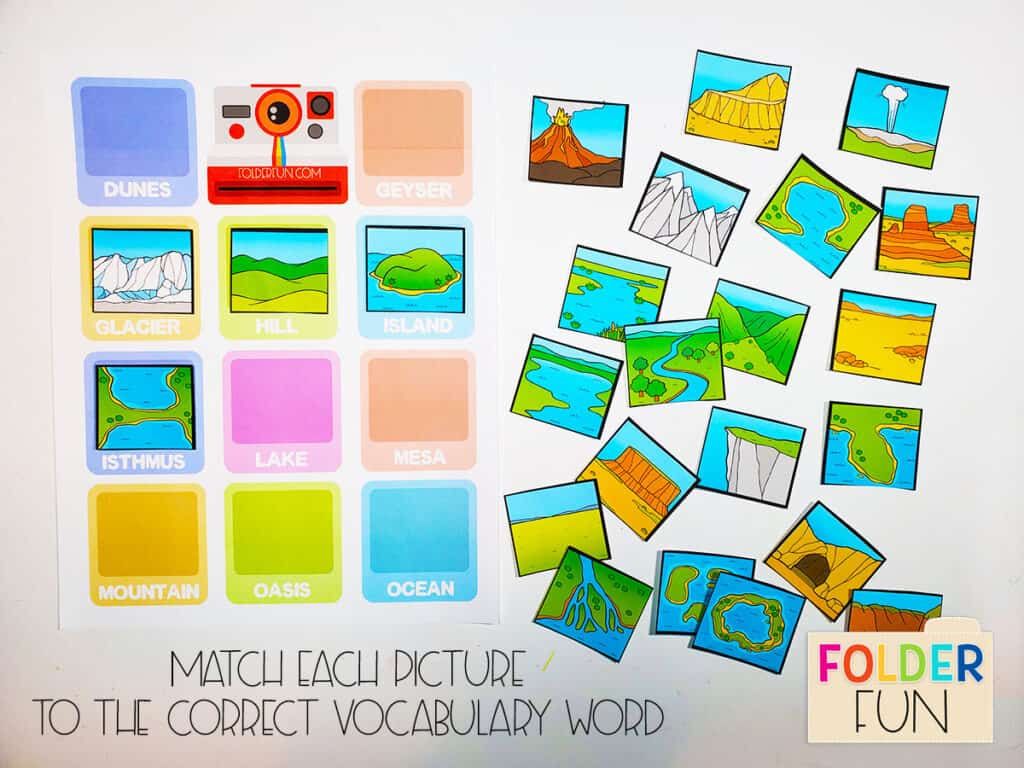 You can adapt this game for younger students by printing two sets of the sorting cards and using them as matching cards. Your little learners can use them to play a game of memory, or simple to sort by matching the pictures. This is a a great way to bring the younger kiddos into the learning and begin to develop vocabulary.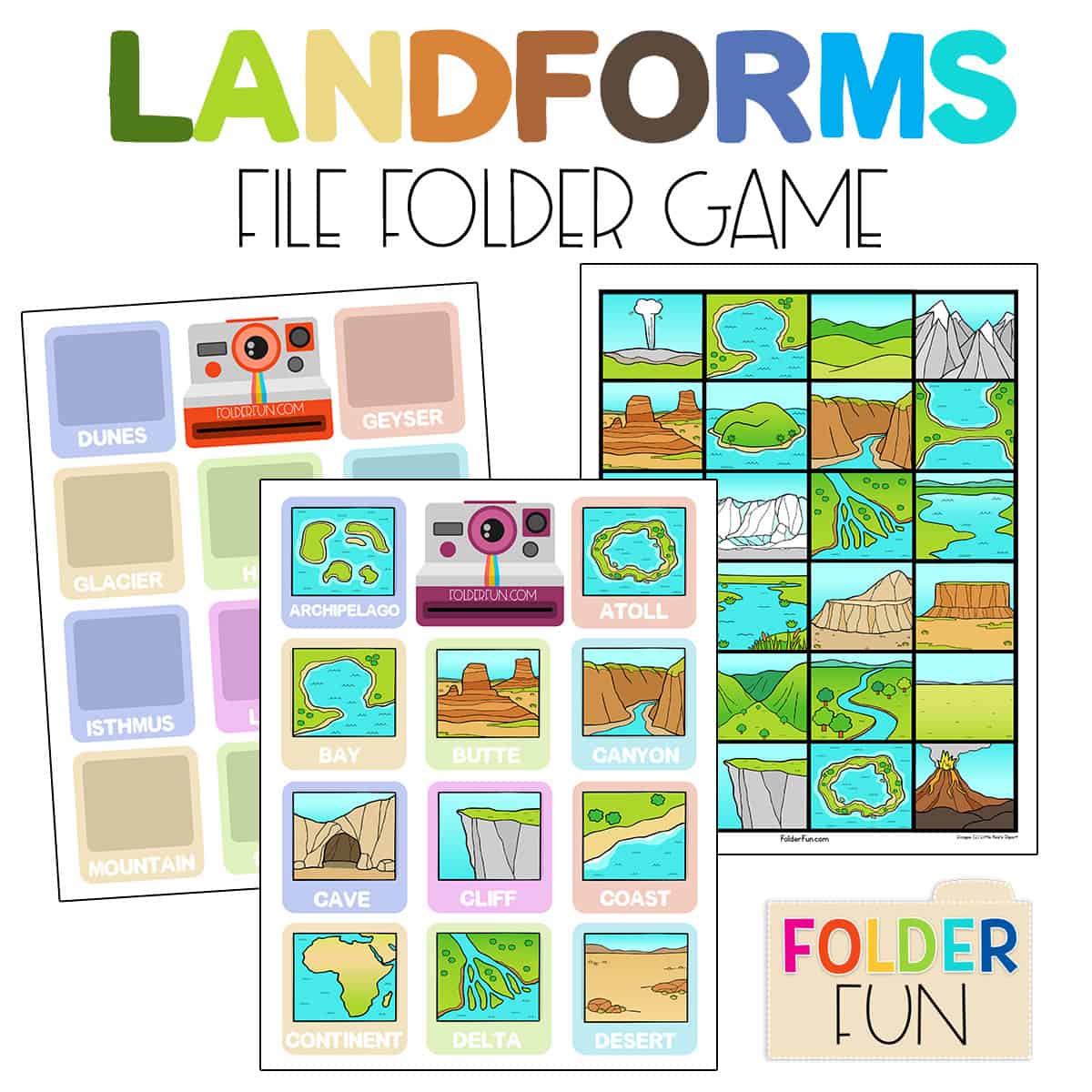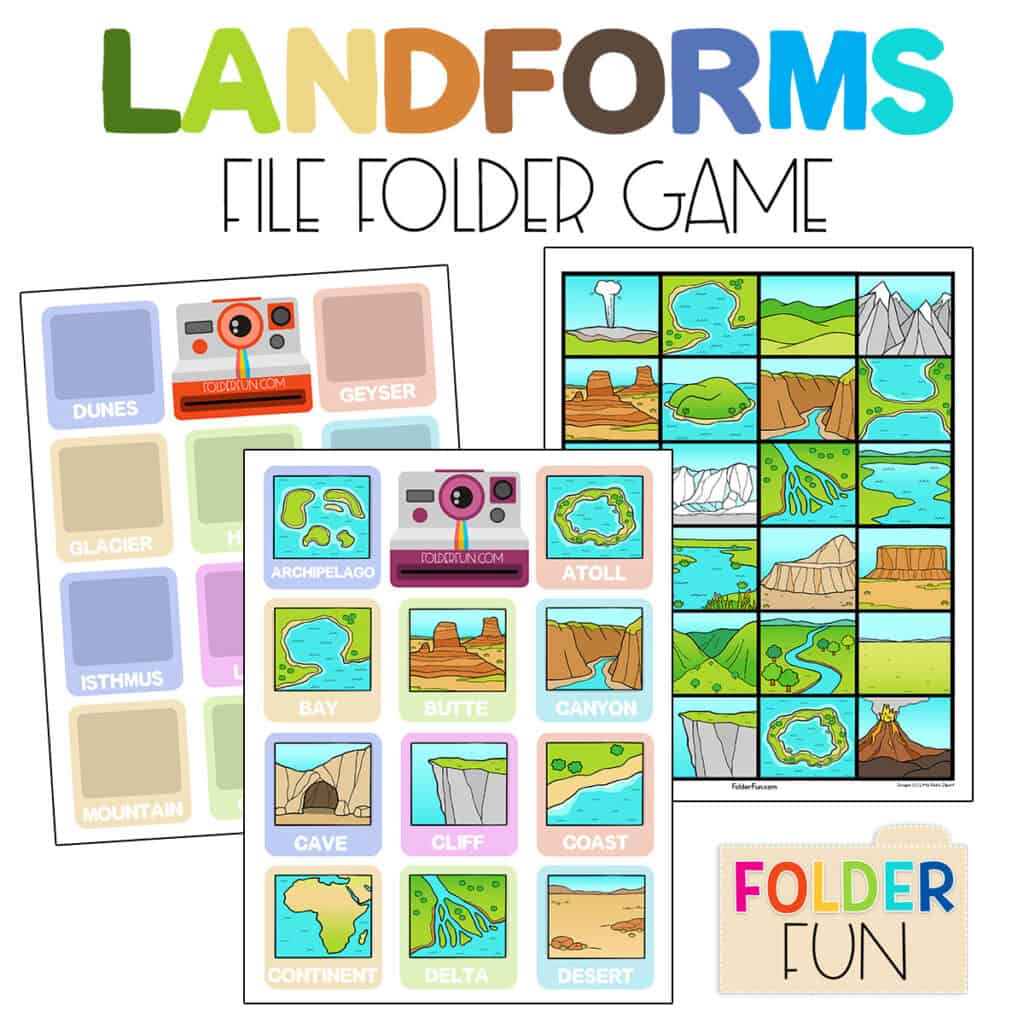 Landforms File Folder Game
Print the two matching card sheets on cardstock and laminate for durability. Students will match the picture cards to the correct photograph.
Landform Activity Worksheets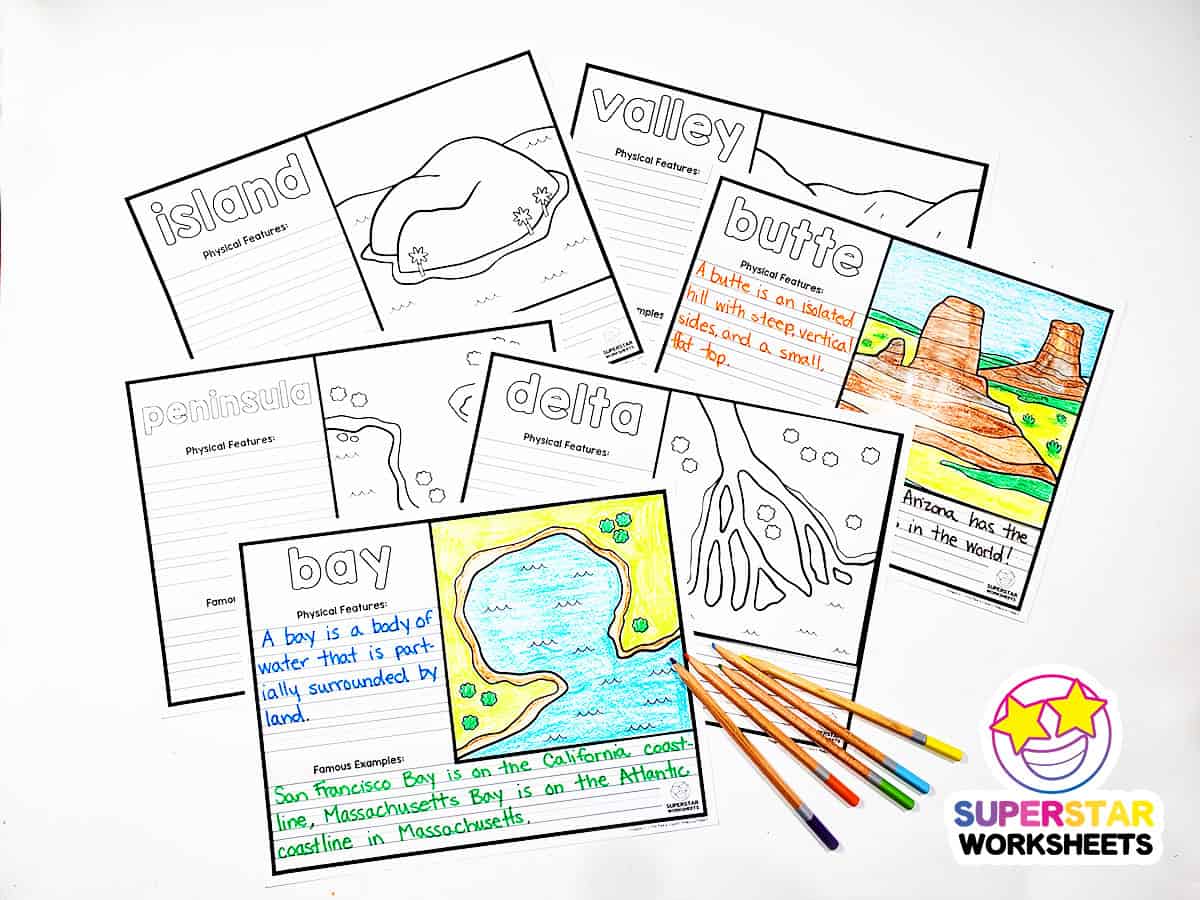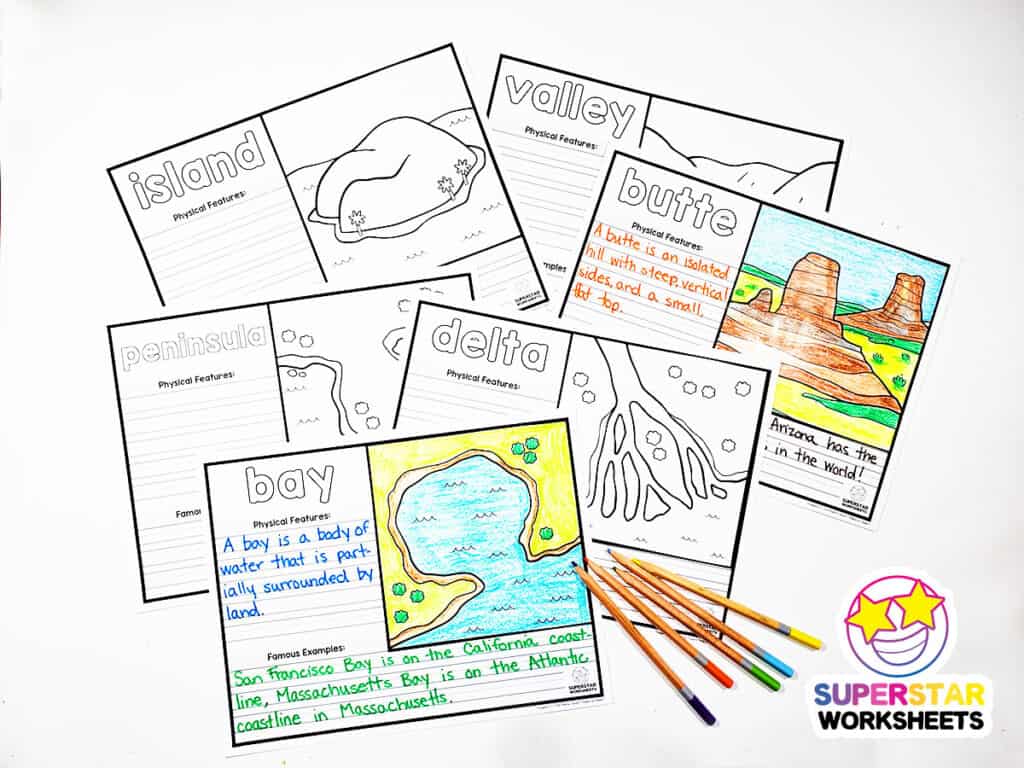 To adapt this game for older students pair it up with some more educational content. If you are looking to learn more about landforms, find our free landform worksheets here. This is a great way for students to learn about physical features and famous examples of each landform. Click Here