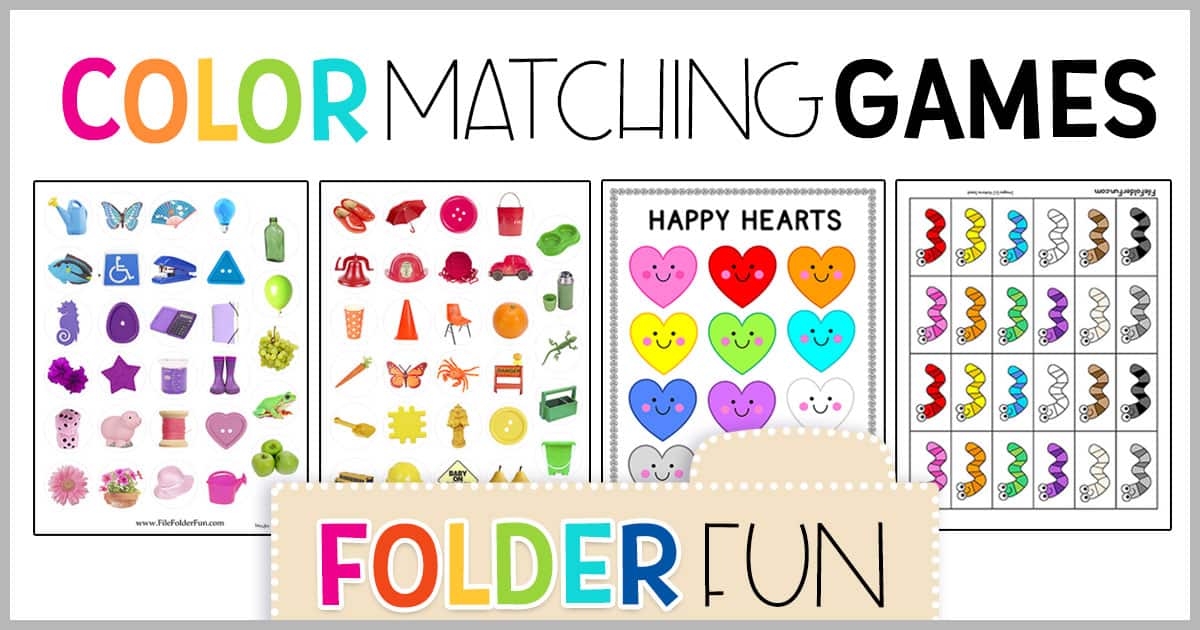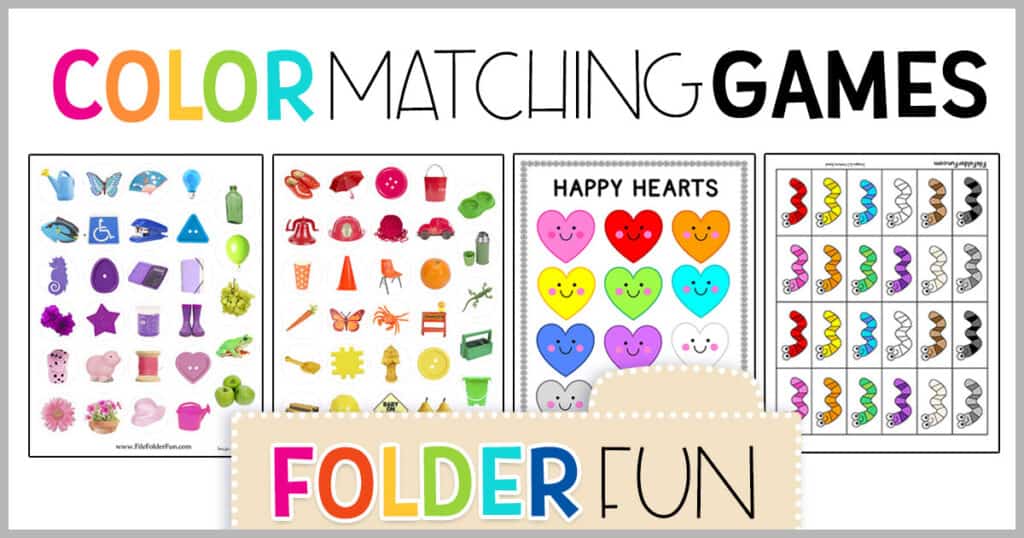 Color matching games are simple ways for your preschooler to build important skills. Color is one of the first differences children can easily recognize and sort and these games are designed to build on visual discrimination skills. There are many ways to build and play, and child-led discovery is certainly the most beneficial, but I suggest you present these games to your child in a semi-structured order. For examples: Single Colors Same Object -> BiColors Same Object -> BiColors Different Objects -> Different Colored Version of the Same Object -> Patterned Objects -> ABAB Sequencing. This is a great way to build upon skills as your child masters each previous set. Our games below are ordered in a suggested fashion.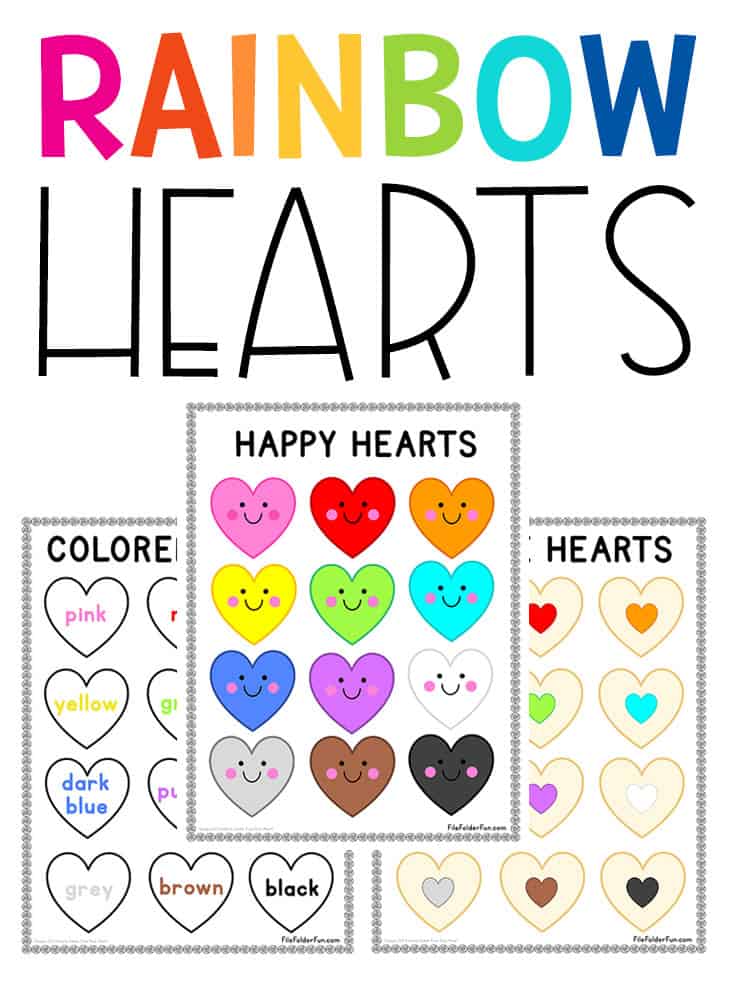 We've created some fun activity mats, and matching games you can use to teach your students the colors of the rainbow.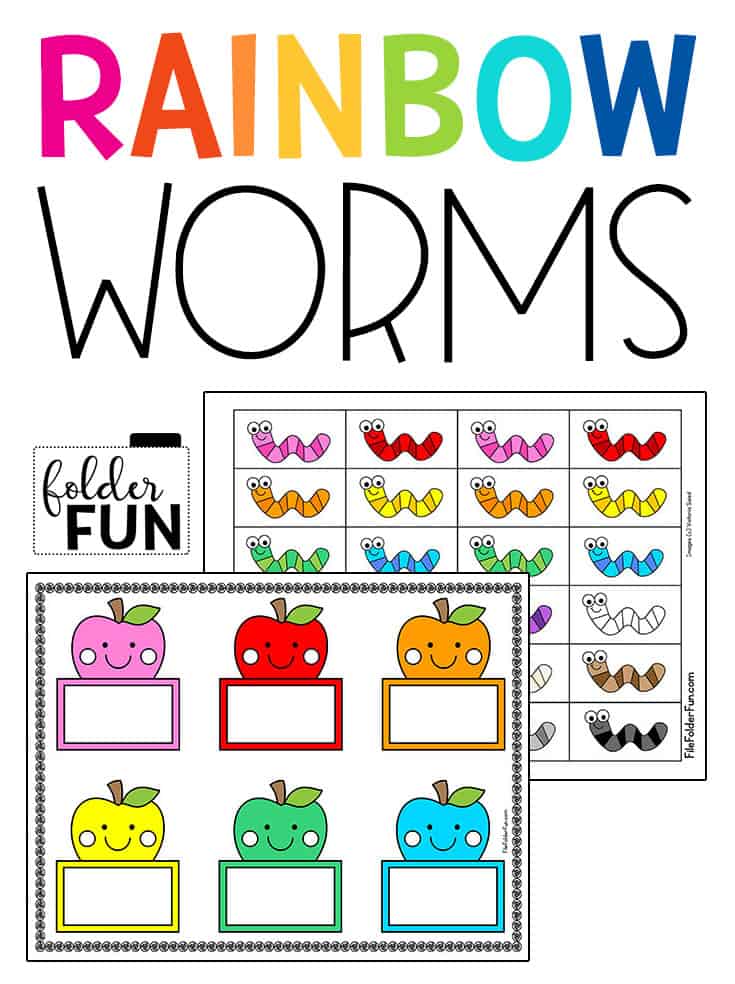 Students match the worms to the apples with this free color sorting file folder game. Students match 10 different colors with this free set.
This is an adorable color matching game for young children. Each child receives a "cloud" they will use to catch a rainbow of colors. Children take turns drawing from the pile and placing their circle in the appropriate space on their cloud. First one to catch a rainbow wins!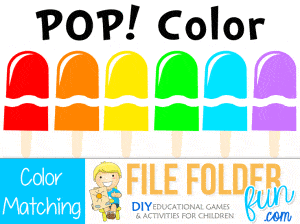 This game is a simple color matching game. If your child is just learning colors we recommend using this game to reinforce their skills. Children match the tops and bottoms of the popsicles. We highly recommend laminating your games when they are intended for young children, they really are rough on them.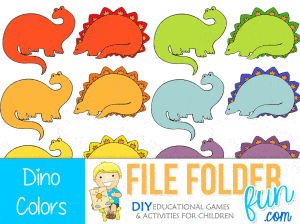 It's hard to beat popsicles, but if you have little scientist if your house, they are sure to love these colorful dinosaurs. The premise of this game is similar to the popsicle game above, however children are matching different objects of the same color. This is simply another way to work on color matching skills with your children.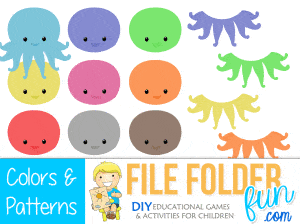 Octopus Colors & Patterns Game
This is probably one of my favorite games, the little Octopi are just too cute. This game includes patterned octopi as well there are checkerd, dotted, plaid and more for children to build their matching skills.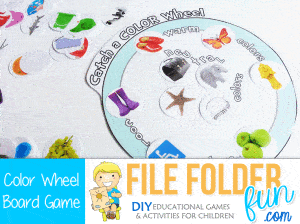 Color Wheel Board Game
After children have a good grasp on their colors, this is a great game to begin to introduce the color wheel.  Each child receives a color wheel board.   Children take turns drawing from the pile and placing their circle in the appropriate space; warm colors, cool colors or neutral colors.   First one to catch a color wheel wins!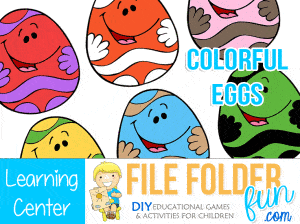 This is a color matching game for children who are working oncolor discrimination. Children match the eggs to the basket with the same colors. You can cut a slit at the top of each basket to make a little pocket to slide the eggs in.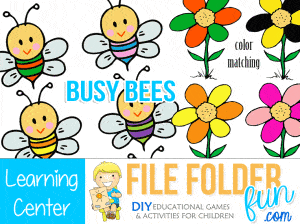 This is a two color matching game for children ready to build on their visual discrimination skills. Children choose a bumblebee and find the matching flower. Print multiple bees for extra practice.