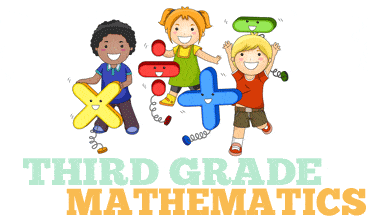 Our Third grade math games take children through their multiplication facts, fact families, sequencing patterns, place value, fractions, decimals, and standard notation.  Children at this age can be expected to sit quietly and efficiently for worksheets, however adding in some extra hands on fun can really make a difference in their interest in mathematical concepts.  The manipulatives and resources on this page are here to help liven up your third grade math lessons, and many can be adapted to use with higher grades as well.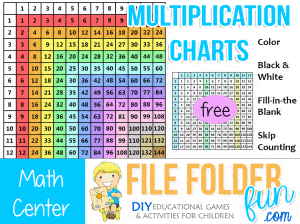 Printable Multiplication Charts
These free printable multiplication chart are available in a variety of sizes and formats.  Choose from Color, Black and White, Fill in the Blank, and Skip Counting.  These charts make wonderful references in the classroom or a mini office.  Blank versions make for good practice for students learning their times tables.  We have a variety of multiplication file folder games below as well.
---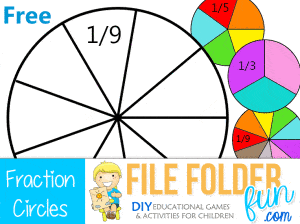 Learning about fractions can be fun with these free printable fraction circles.  This set includes pie circles from Whole to 1/12, and can be printd in color or black and white.  If you use black and white we recommend printing on colored paper so children can distinguish from each set.  Additionally, cardstock or laminating your set will keep it lasting much longer.
---
Use these free printable fraction bars to expand learning about wholes and parts.  These make fantastic hands on resources for children learning beginning addition and subtraction of fractions.
---
Use these free printable nets to build and create 3D shapes.  Children can make a Cube, Cylinder, Cone, Pyramid and more.  This is a great way to add a little hands on fun to your math curriculum.  Print on cardstock and laminate if using for a classroom set.  (Tape the edges) If using for one child, use simple colored paper and glue stick.
---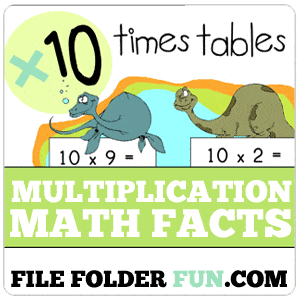 Learning multiplication tables can be hard work!  It takes tons of repetition for children to truly commit these facts to memory. We have an entire section of our website dedicated to helping your child master these concepts.  You'll find multiplication games, times tables, charts, worksheets and more.
---