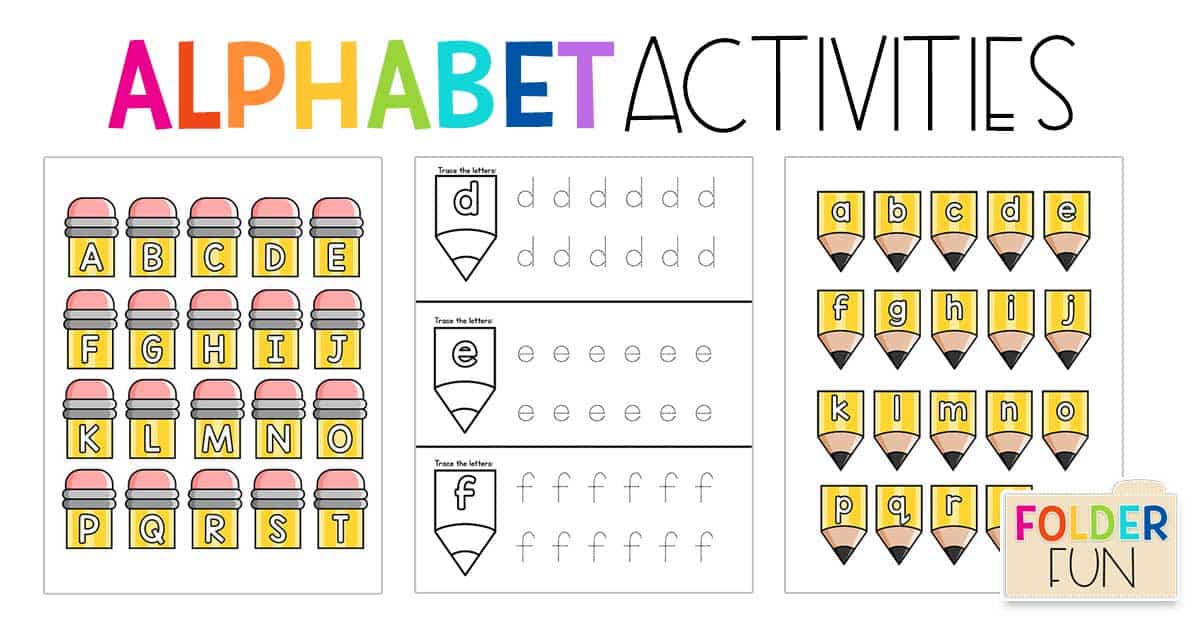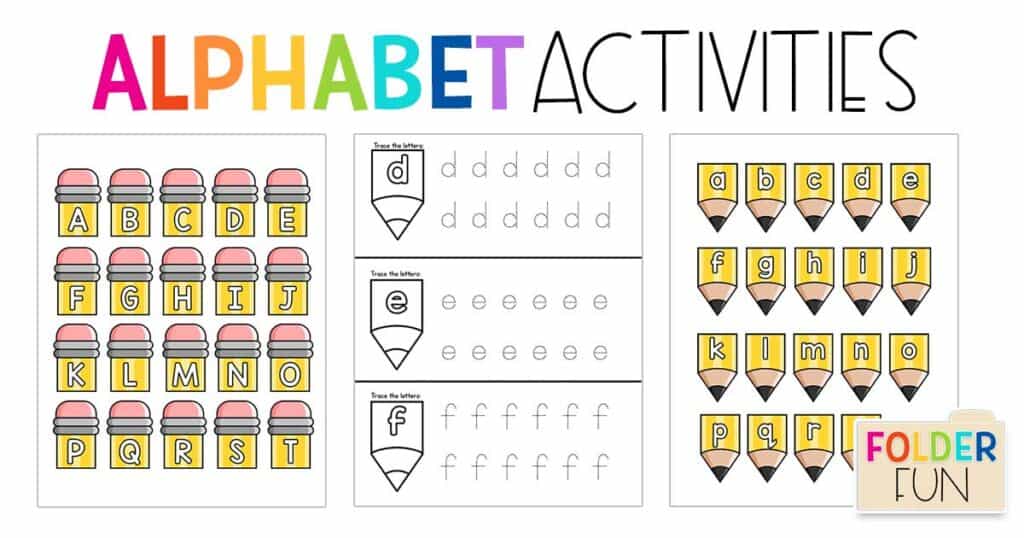 Preschool is a great time to introduce your students to the alphabet. We've developed a set of free alphabet file folder games you can use to make learning the alphabet engaging and fun! Not only will your kiddos be learning letter recognition, but they'll be building key find motor skills as well.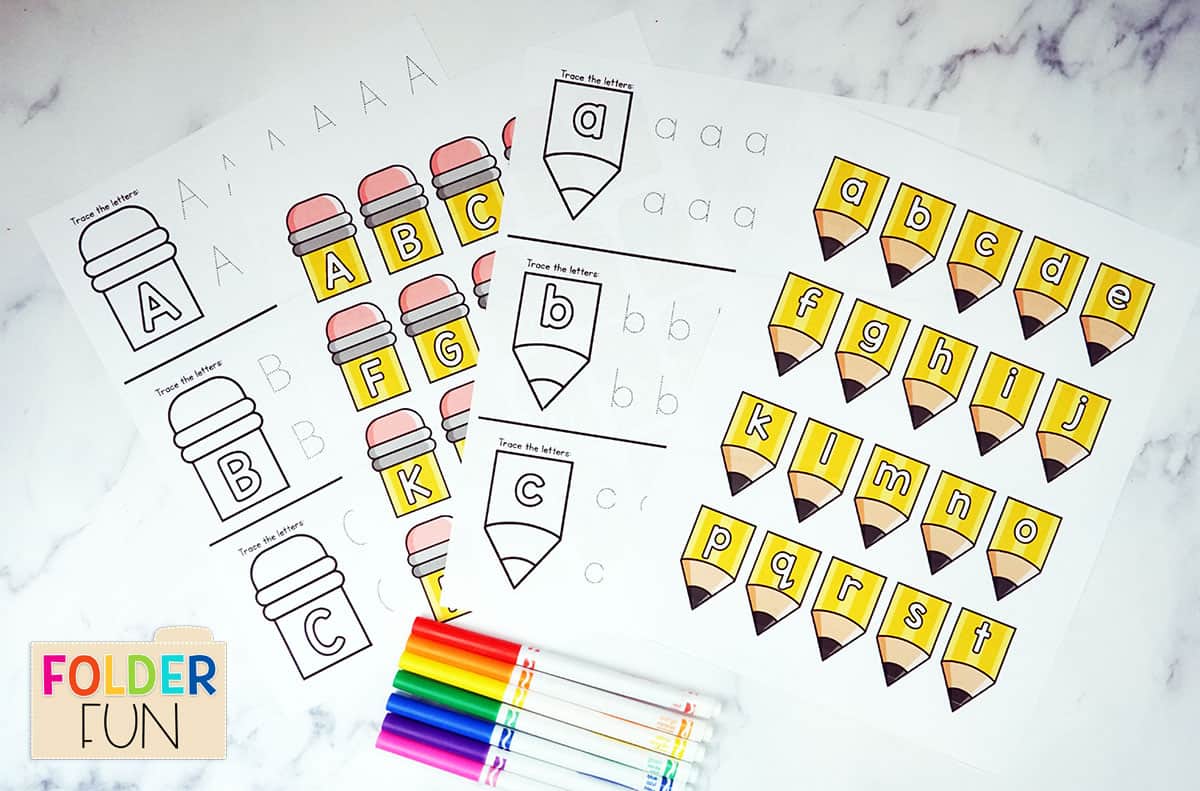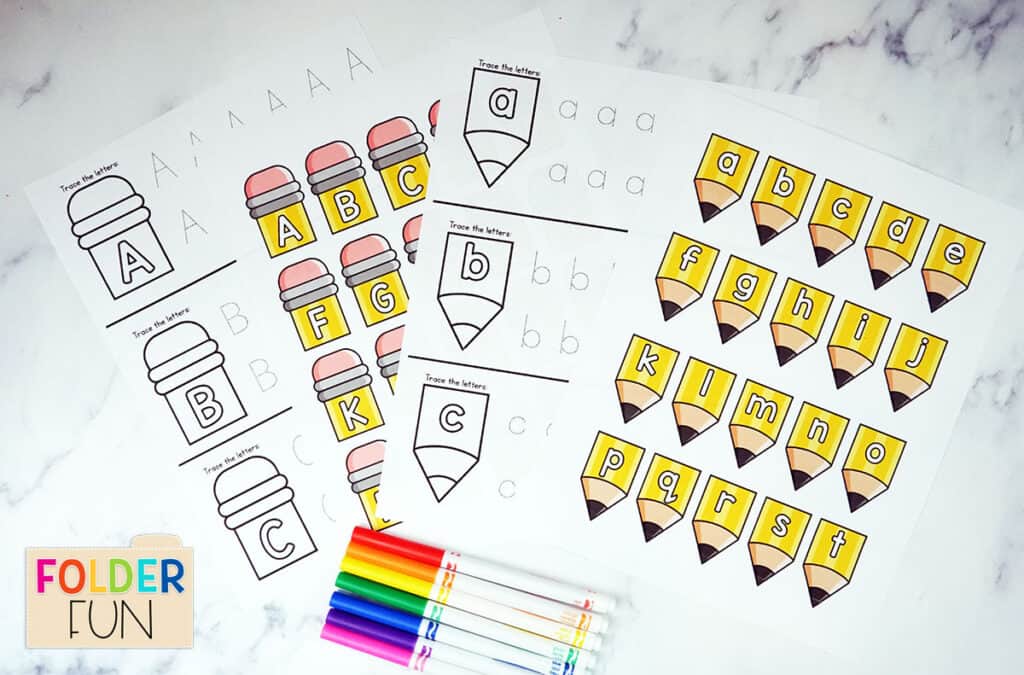 Letter Recognition Games for Kids
Learning to recognize the letters of the alphabet is called letter recognition. Students should be exposed to the alphabet at an early age, and file folder games are a fun way to introduce them. You might find that your preschoolers pick up on the lowercase letters before the uppercase letters. That is because there is more variety of shape to the individual letters that make them easier to distinguish from eachother.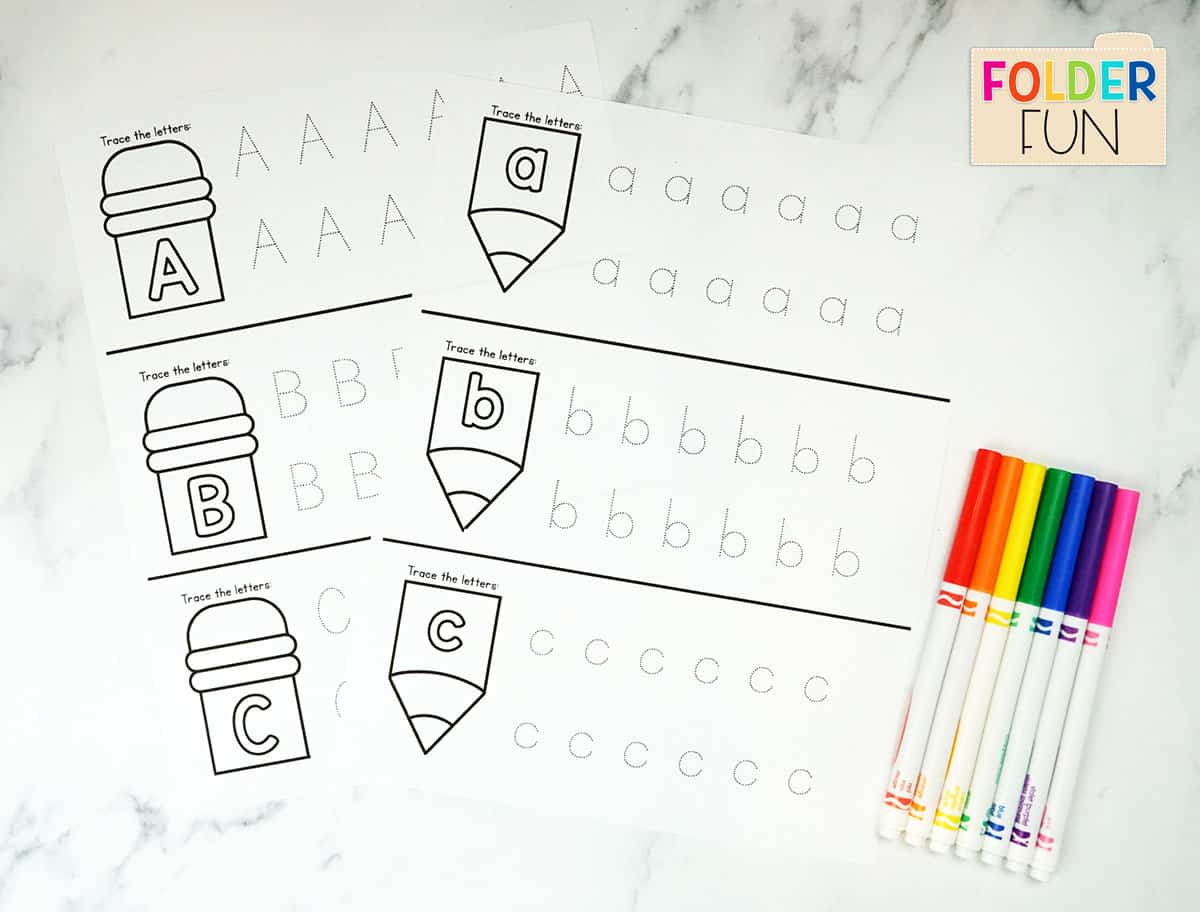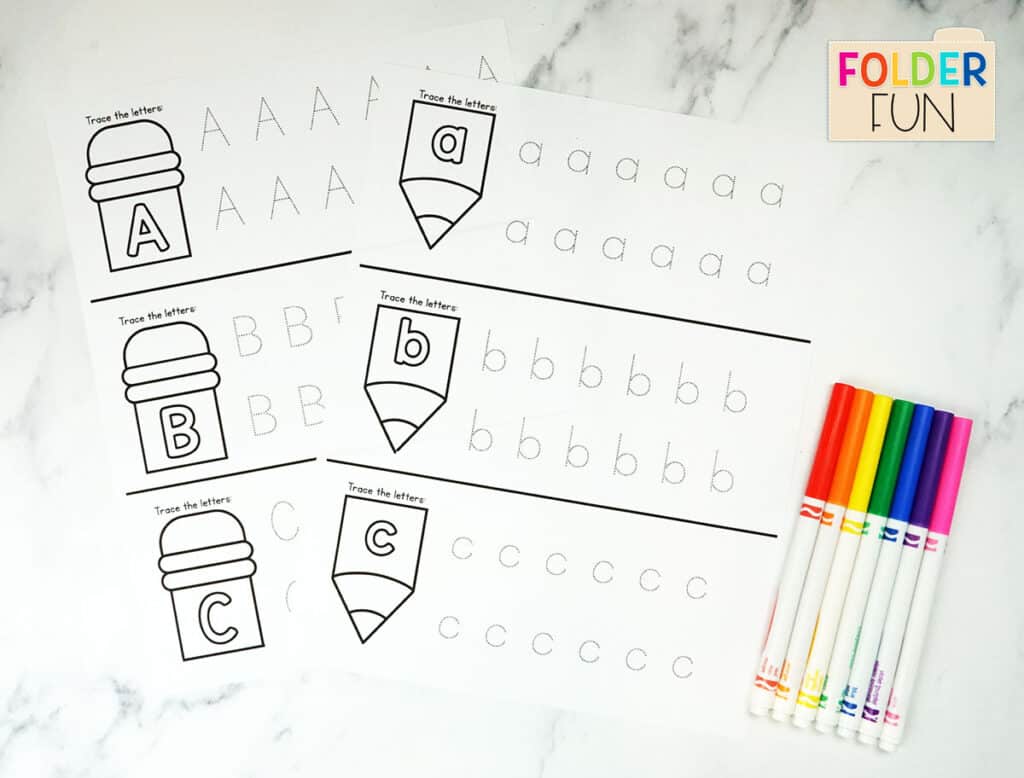 Alphabet Handwriting Practice for Kids
Alternatively, the uppercase letters seem to be eaiser for young students to write on their own. This is because there are more vertical and horizonal lines required to write these letters. It is much harder to curve the letters of the lowercase alphabet, so if you are using this set with younger students you might try starting with the uppercase handwriting worksheets first.
Additionaly, while it may seem counter-intuitive, sometimes fine tip markers are a good first start at handwriting. There is more friction to the felt-tips and students can easily see the lines they have drawn, especially when tracing over dotted lines.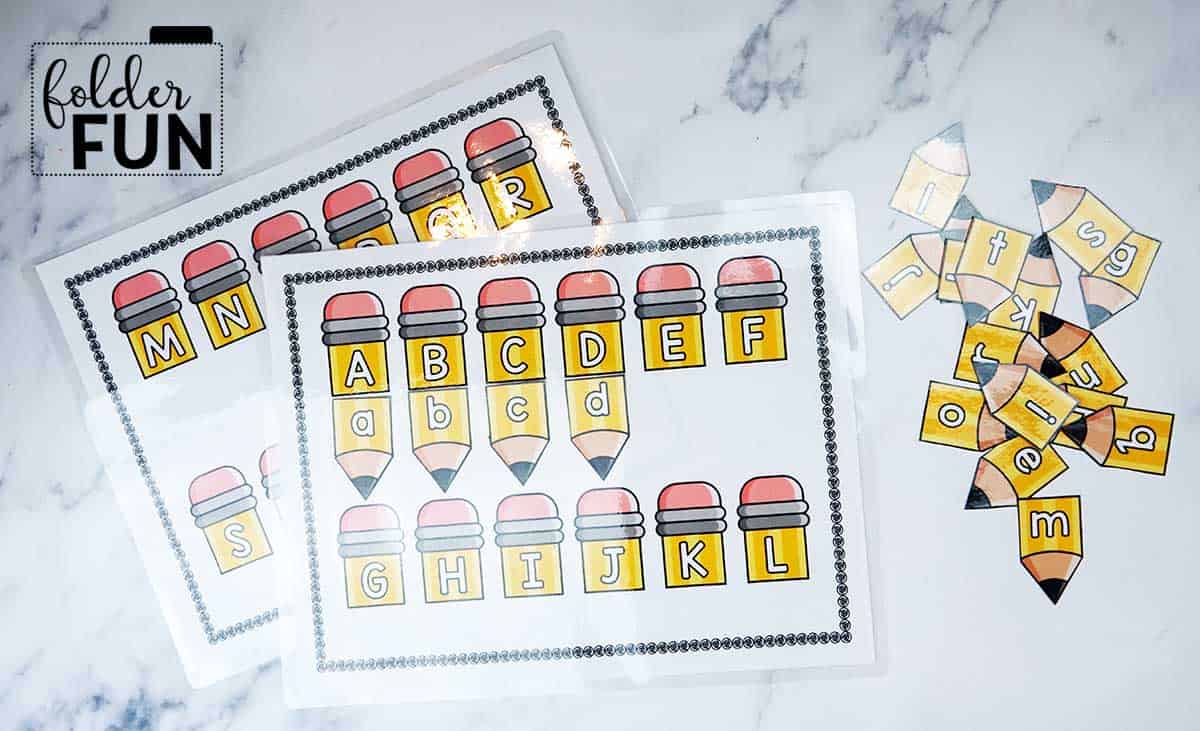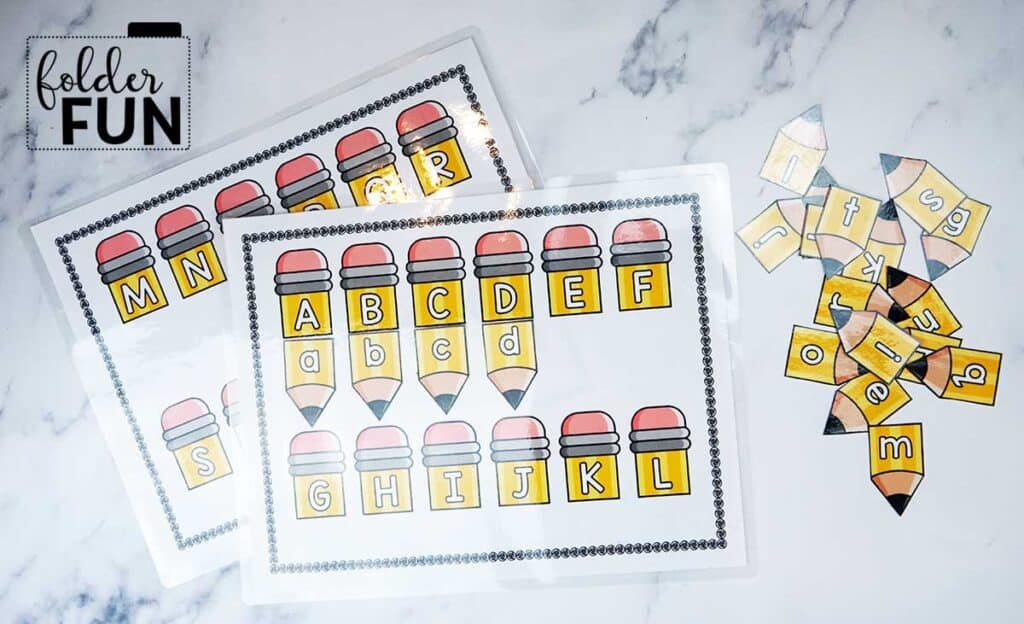 Alphabet Learning Center Mats
When playing this file folder game we highly recommend that you laminate the game boards and the pieces…that way your game is sure to last for years to come. With this free alphabet file folder games, you'll find different choices for your learning center. We've created uppercase or lowercase learning mats, and the same for the playing pieces. The mats will fit inside a file folder or you can laminate them separately and keep as table-side games. The playing pieces can easily be stored in a small envelope, plastic bag, or even stuck to the game board itself using velcro dots.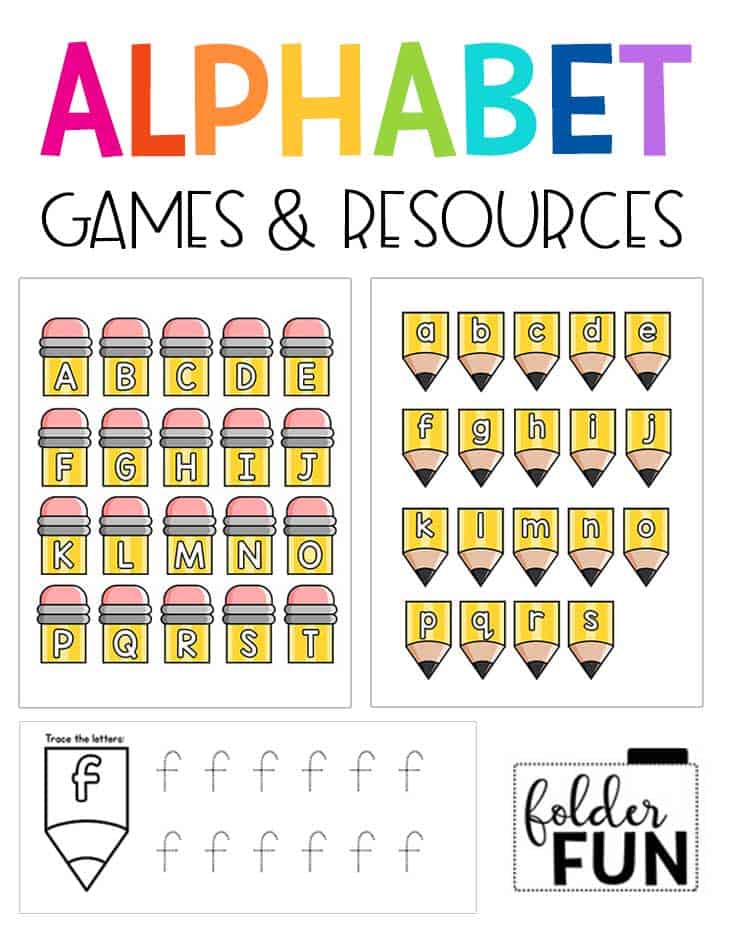 Print the alphabet file folder game on cardstock and laminate for best results. Follow-up with the additional handwriting practice worksheets to build key handwriting skills.