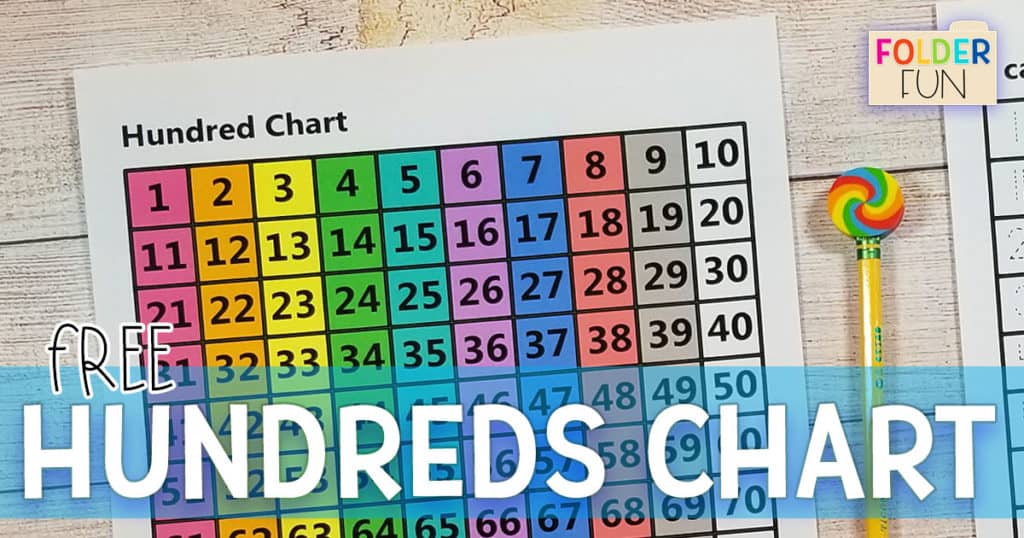 This free printable hundreds chart is a fantastic student reference for learning counting, addition, subtraction, multiplication and division. This number chart prints in full color and can be laminated for durability. Add this hundreds chart to your mini-office folder, or hang in the classroom for reference.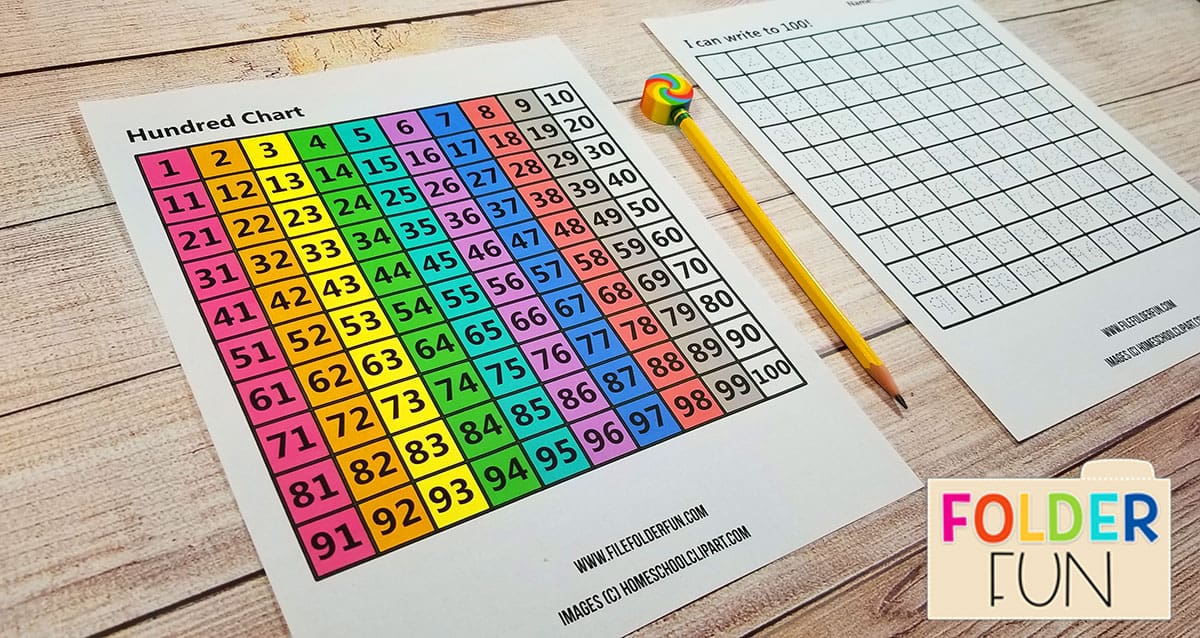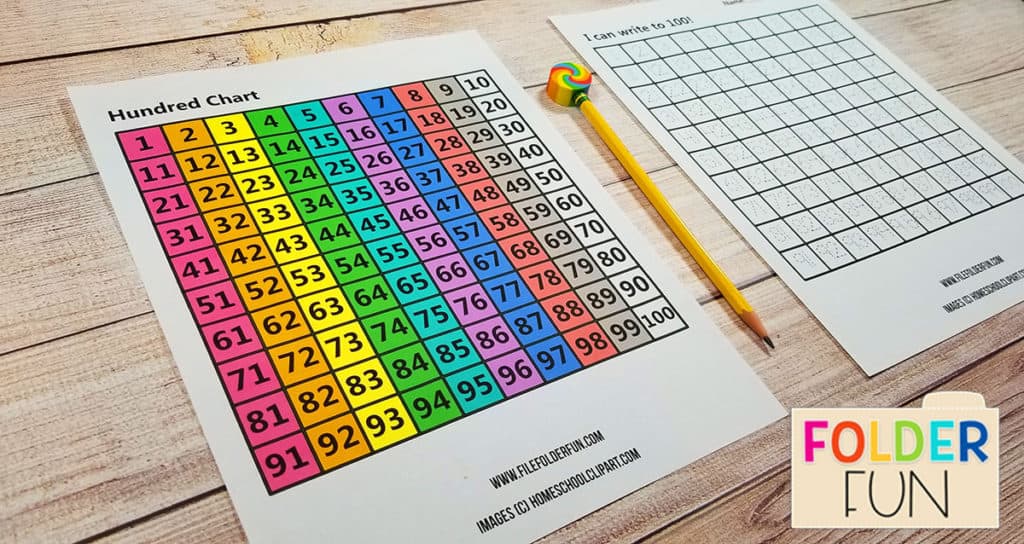 Free Hundreds Chart
Contents: This set includes a free printable hundreds chart in color, black and white, and blank for children to write in the numbers.
Expansion Ideas: These charts are helpful for mini office and resource centers. The blank versions can be adapted to work on skip counting by having children color in the squares of each number they land on.
Race to 100 Game: Children can roll their way to 100! Use a single die and pennies for playing pieces.
Skill Building Links:
(Blank 100's Charts, Games, Worksheets and More!)
Supplementary Resources: