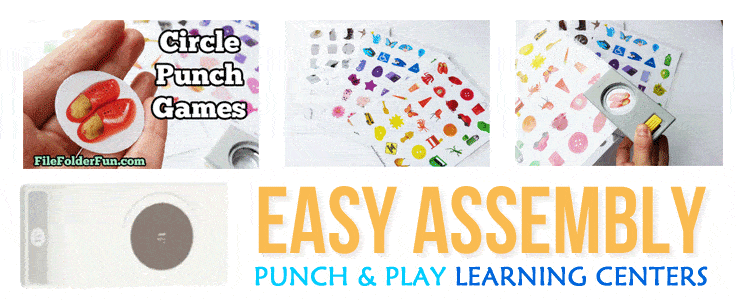 Circle Punch Learning Centers are super easy to assemble. We've designed all of the games in this section so that the playing pieces can be punched out with a 1 1/2 inch circle punch. Our games are printed on regular copy paper then laminated prior to punching.
---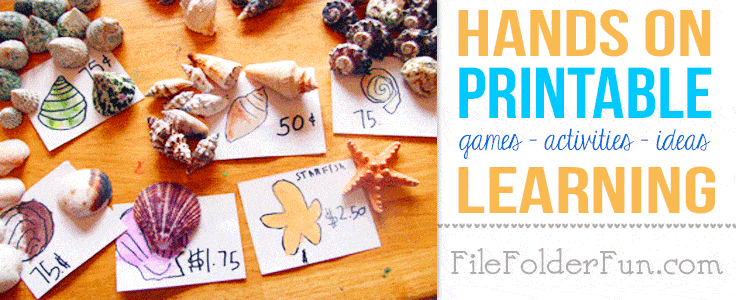 Our Hands On Learning Centers are designed to sneak in a little extra learning during pretend play. Most of the games on this page can be played with common manipulatives such as coins, letter tiles, and base ten cubes. Learning can be fun!
---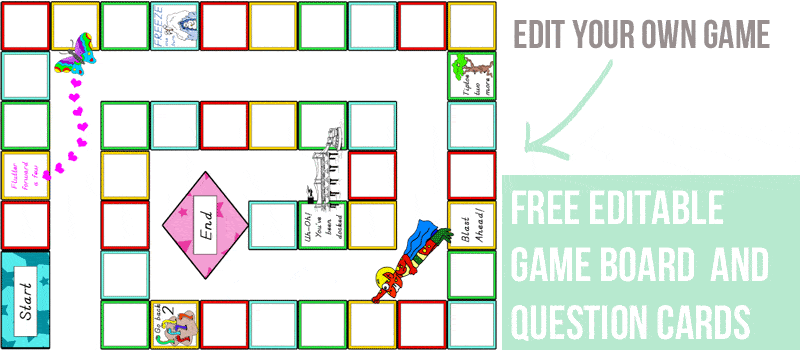 With this game you can edit the squares around the board, and the question cards. This is a great way to review any subject that needs a little jazzing up.