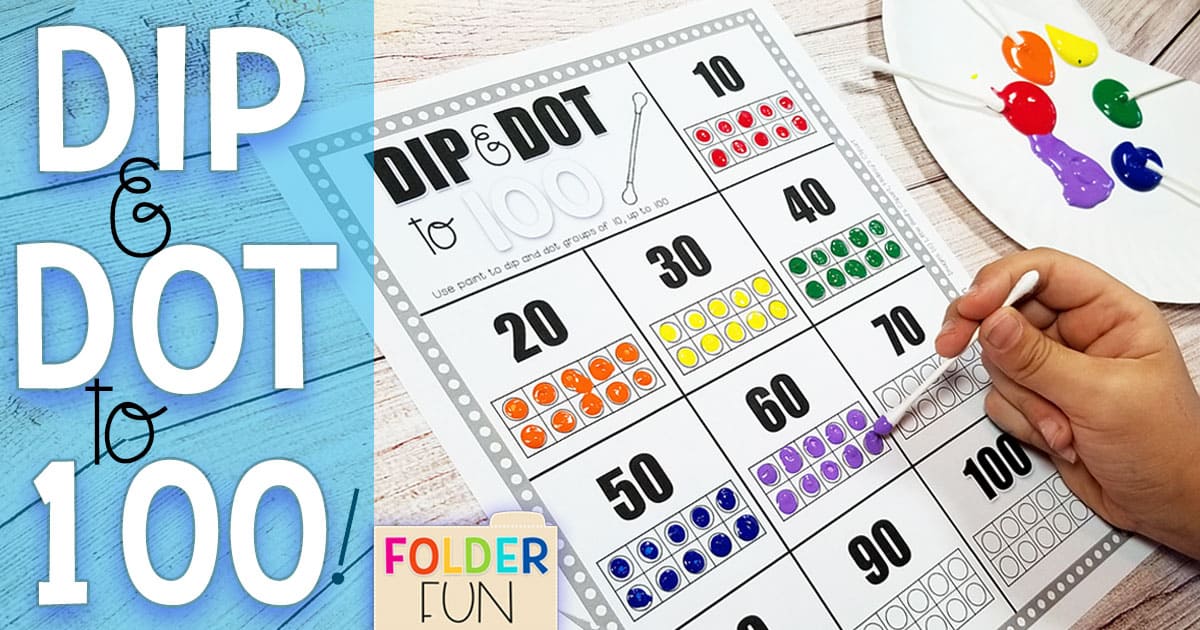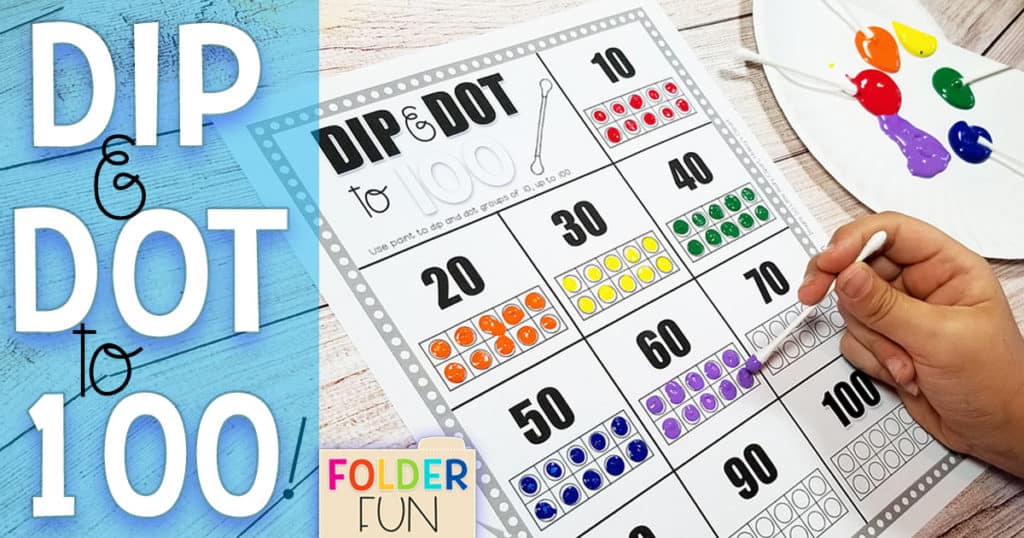 At first, counting to 100 may seem like an impossible feat, but young students can learn to break down the counting into smaller segments. Students quickly realized that after 20, the pattern of counting really is as simple as counting to 10.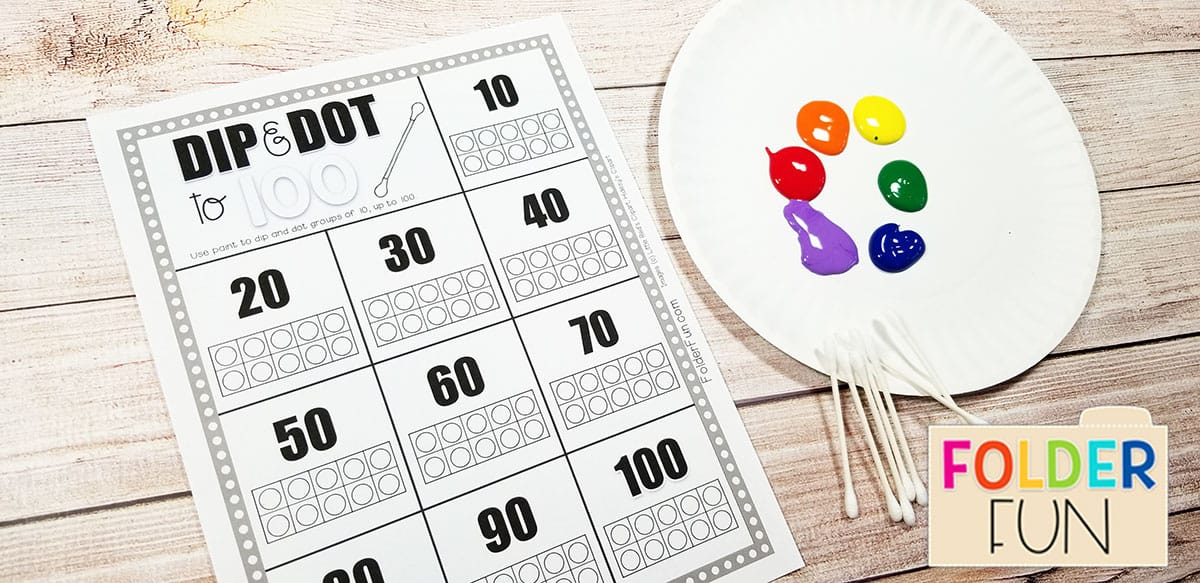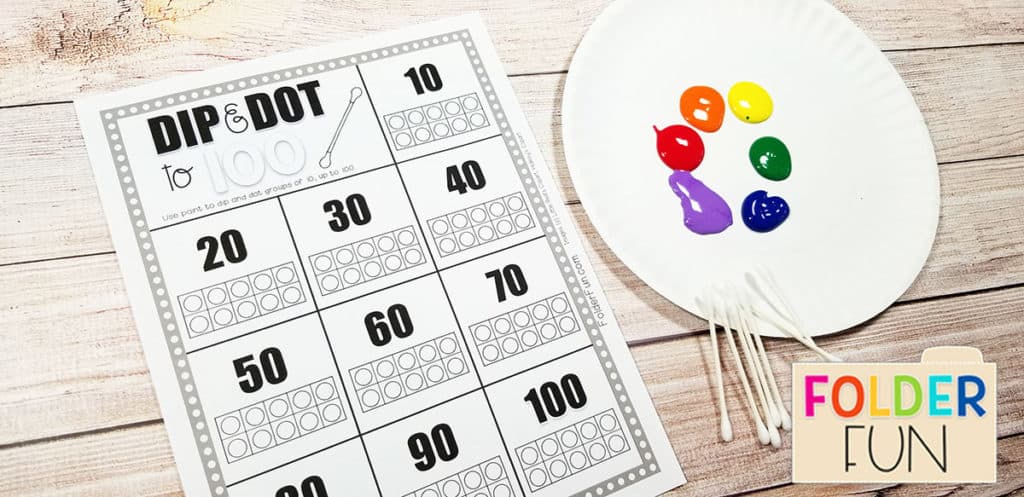 Free Count to 100 Activity
If you are looking for a hands-on way to teach counting, then you'll enjoy this new Dab to 100 activity worksheet. Students use a cotton swab, like Q-tip, to dip and dab their way to 100.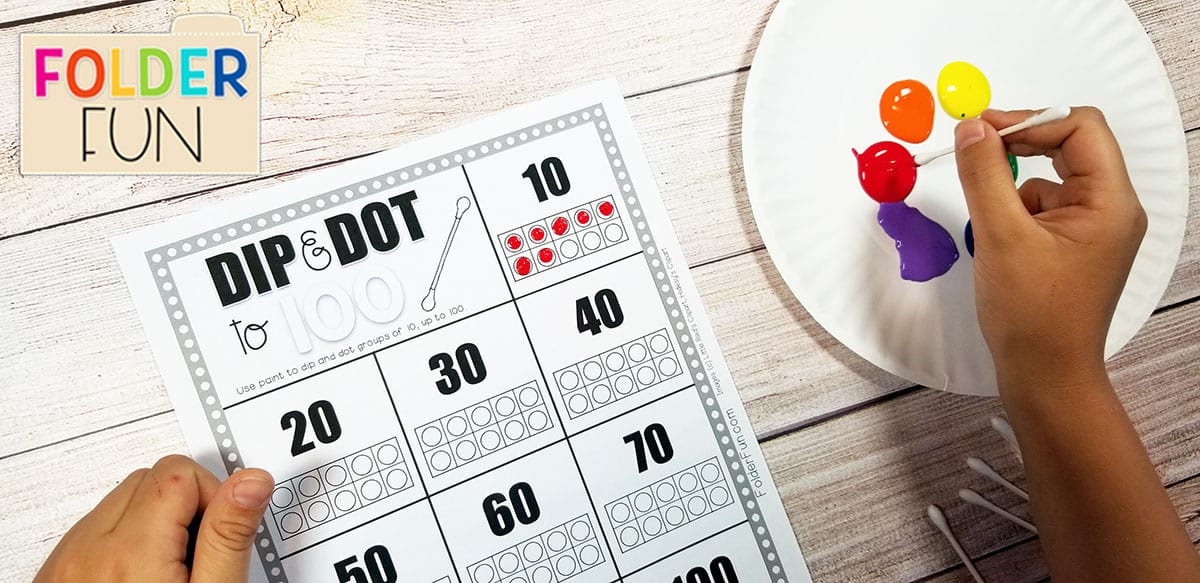 We recommend using a small amount of washable paint, perhaps in a variety of colors to make thing more fun. Students can then dip and dab small dots into each tenframe.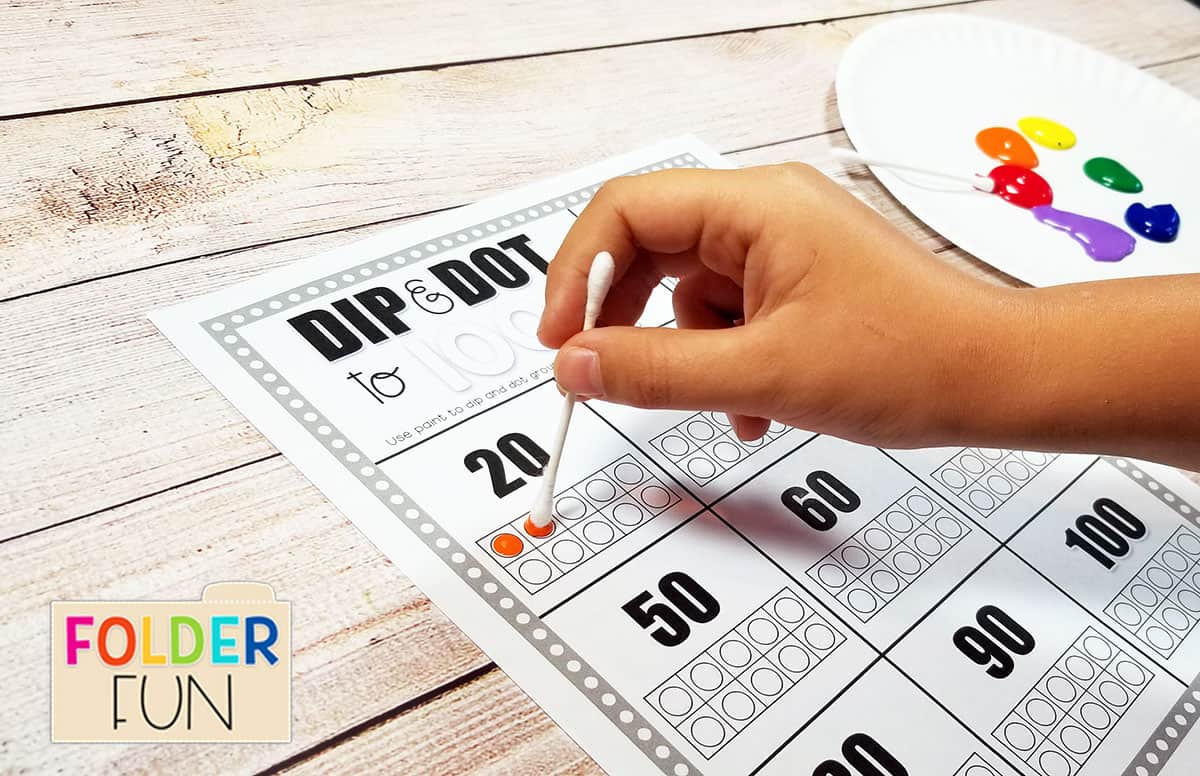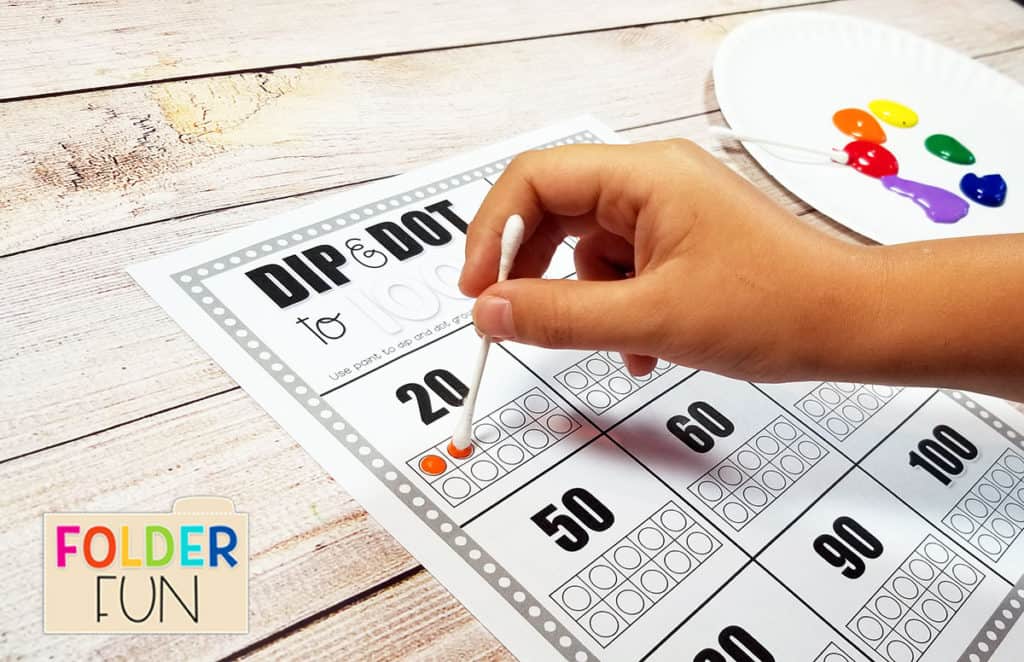 Have your student count each dab out loud as they complete the activity. If you are using this set with younger students you can certainly break up the counting into daily goals. Print up multiple pages of this worksheet and build upon the cunting skills daily.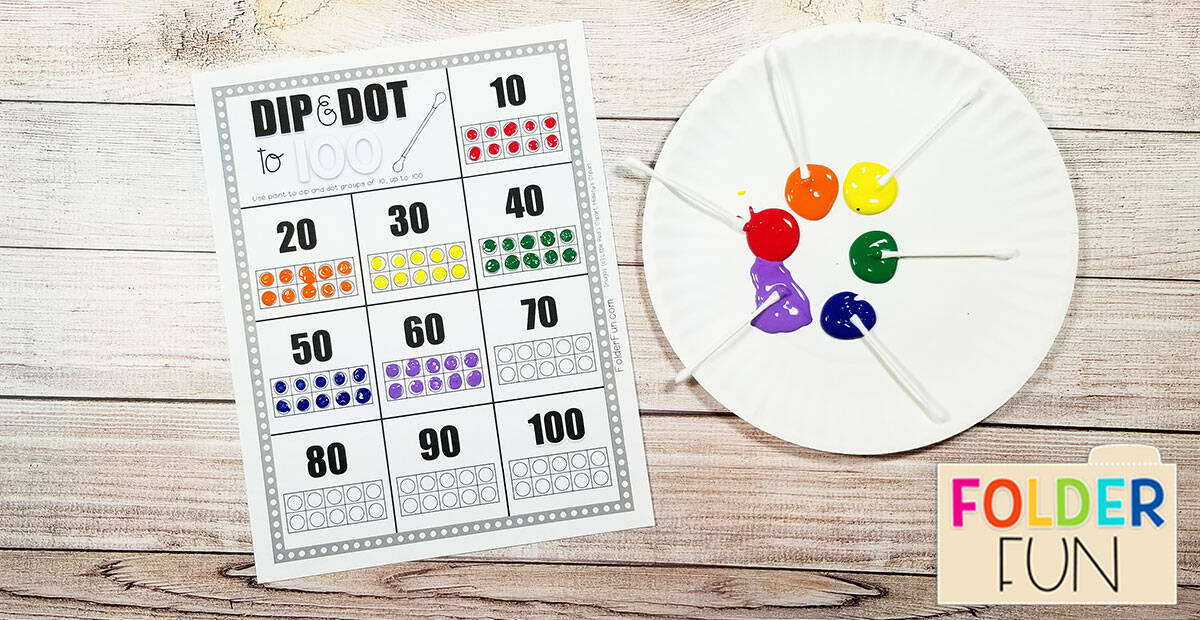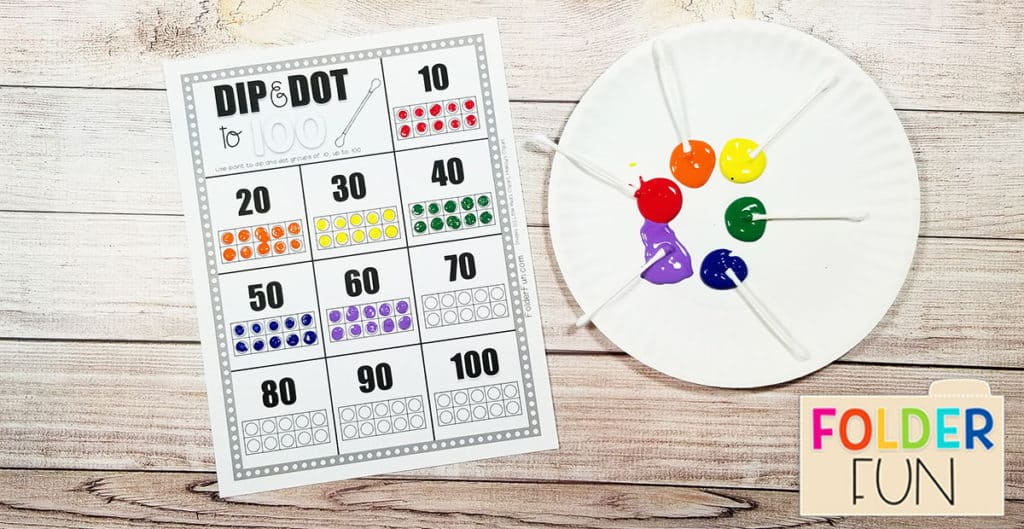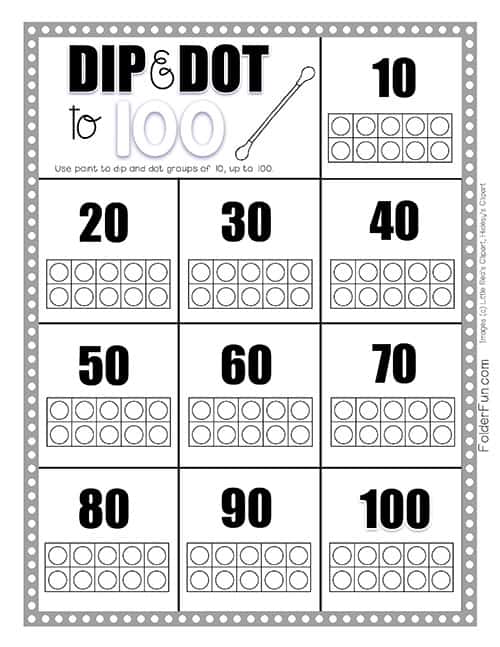 If you find your students enjoy dipping and dabbing, you might try our Alphabet Dip and Dot Pictures for extra fun! This is a great way to allow creative expression while building key literacy skills like letter formation and beginning sounds.