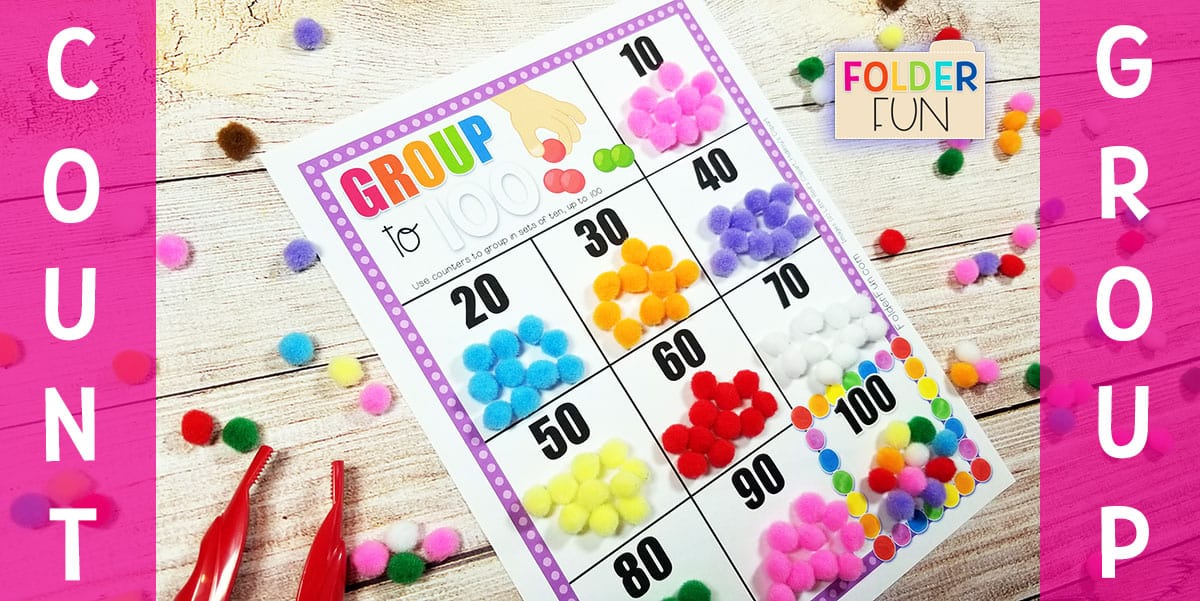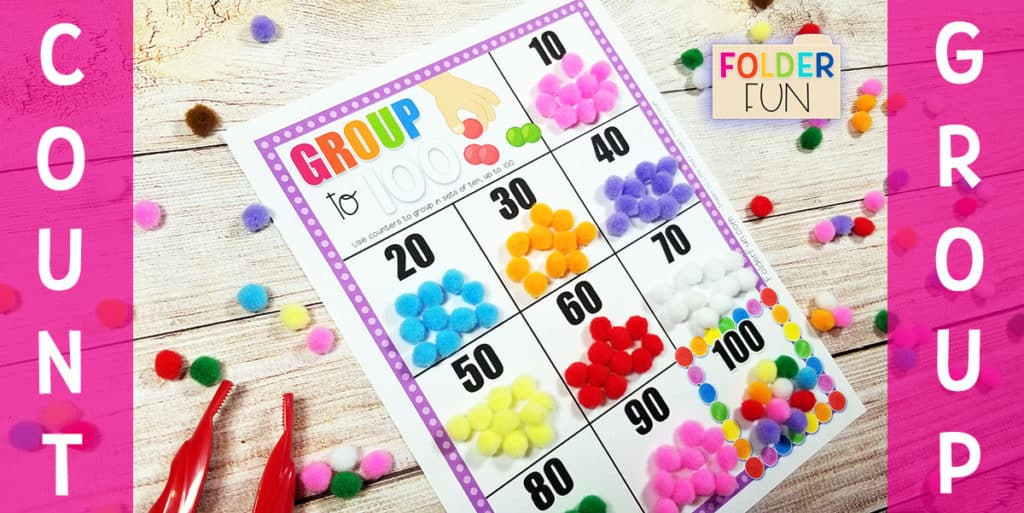 Grouping Activity Mat
Once students have a good handle on counting by ones, they can begin to learn to group numbers and skip count. This is a great math learning center mat you can use to teach beginning skip counting skills. By grouping items into tens students will begin to see that the groups can easily be counted to 100.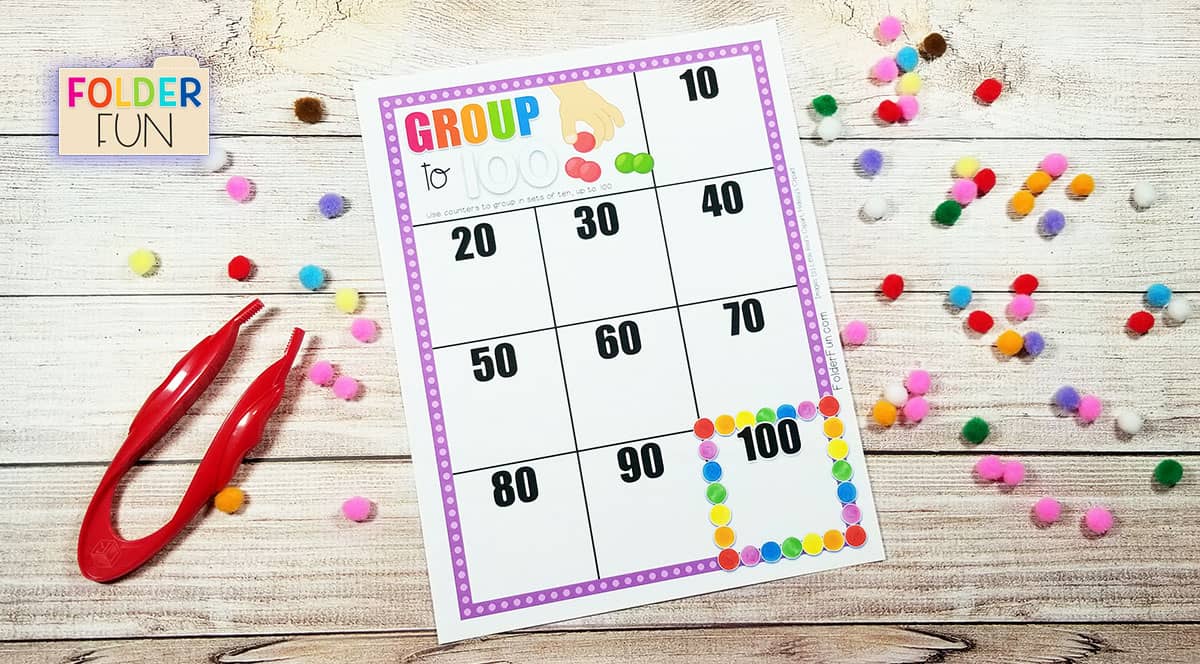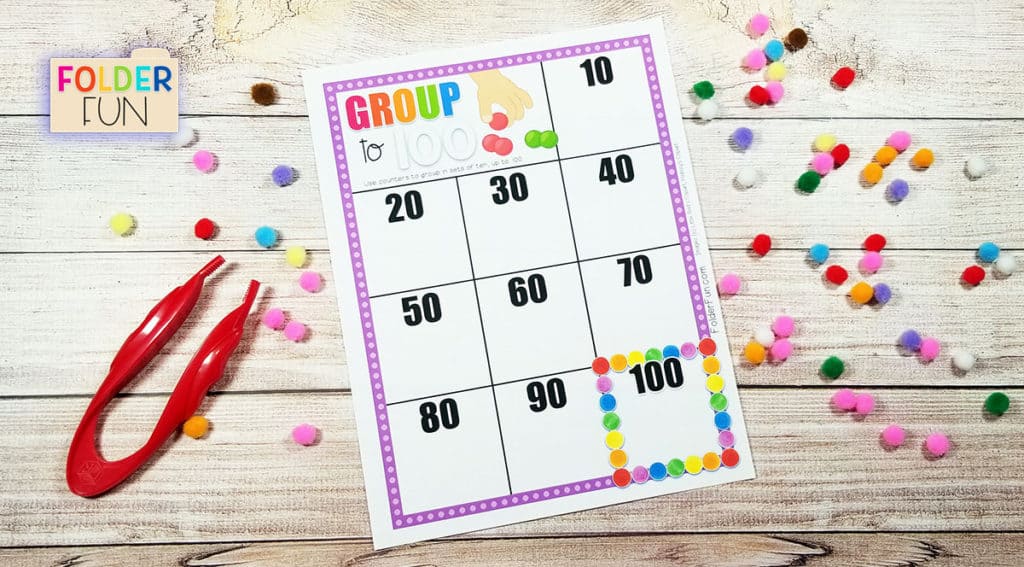 Fine Motor Activity Mat
Students can use mini-poms, coins, bingo counters, mini-erasers, beans or any small object to complete this activity. Using mini-poms is a great way to build extra fine motor skills as students can use small plastic tweezers to pick up and group them accordingly. Check out this list of our recommended Fine Motor Manipulatives.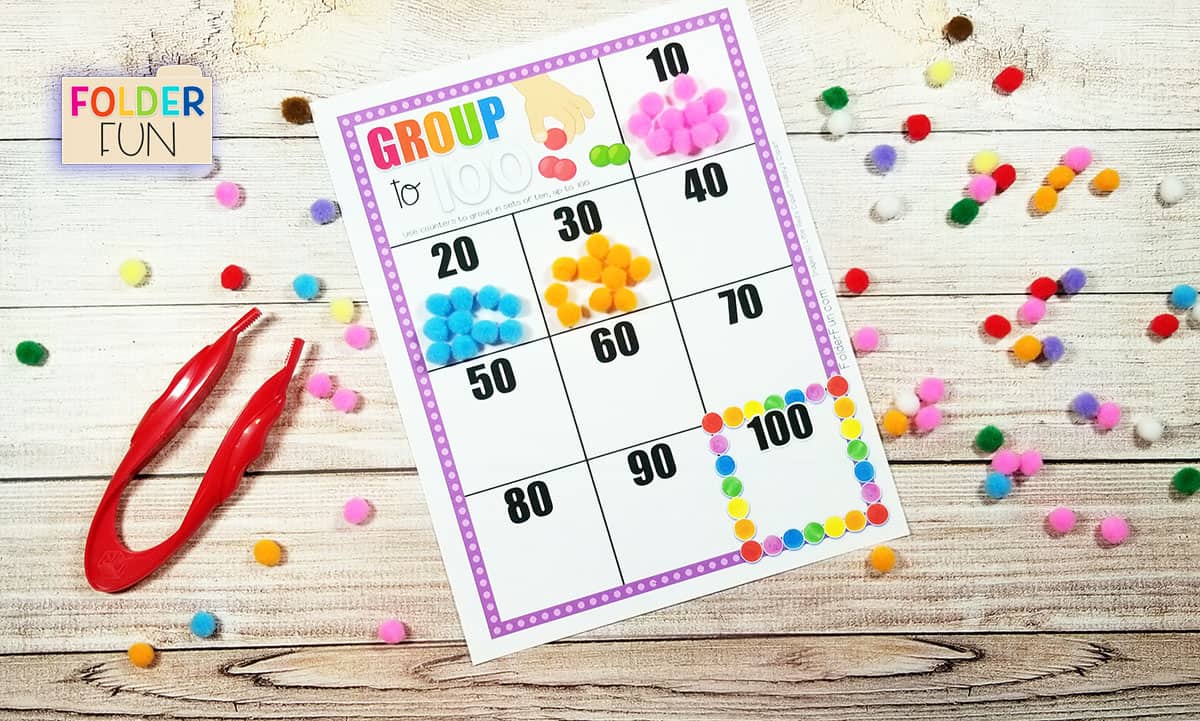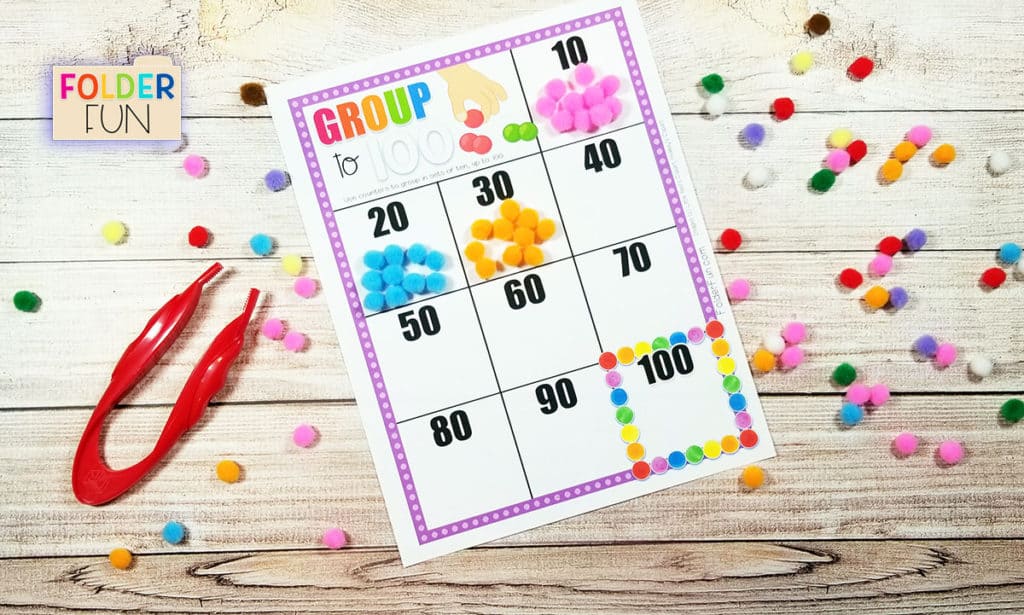 Activities for Counting to 100
Which ever counting manipulative you decided to use, have students group them into sets of ten as shown on the counting mat. You might want to have them keep colors separately for easy recognition of separate groups, and easy skip counting.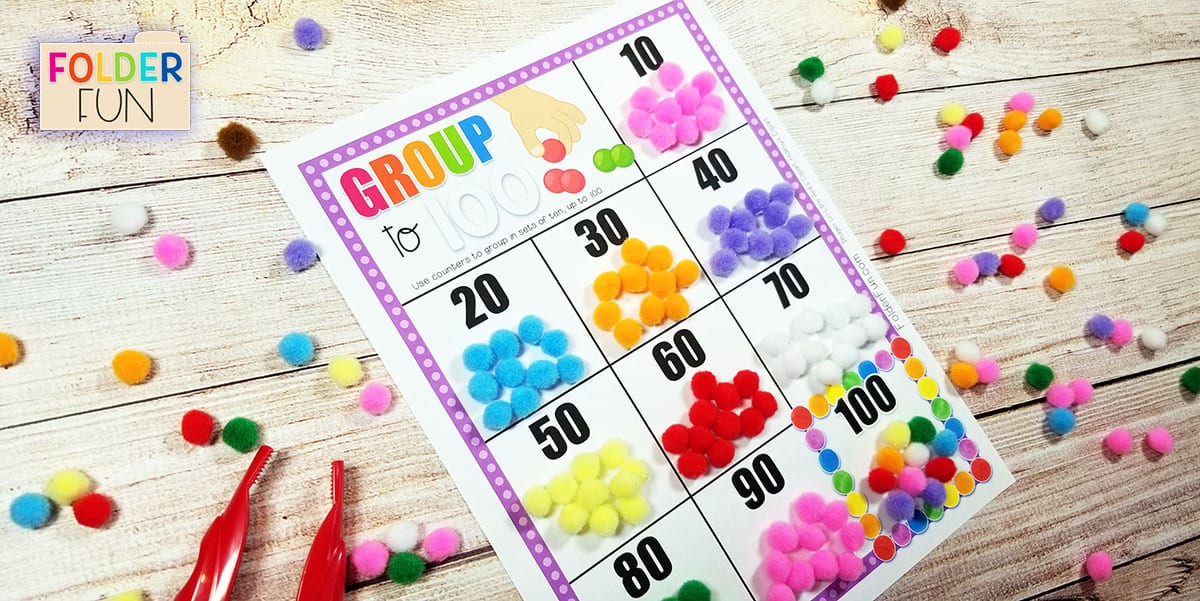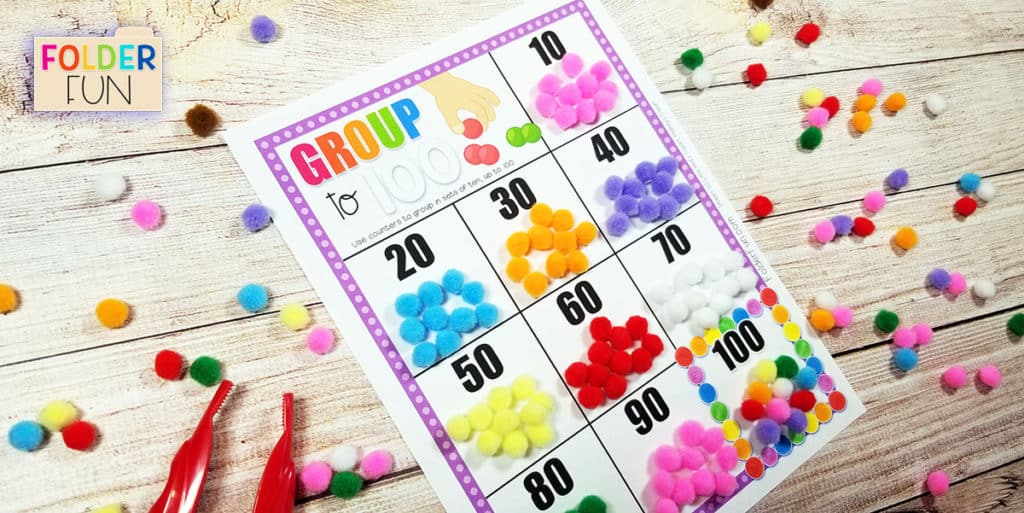 Once completed show your student how to count by 10's to reach 100. Expand learning by looking at how much space 100 pom's takes up as compared to 100 quarters, or 100 mini-erasers.