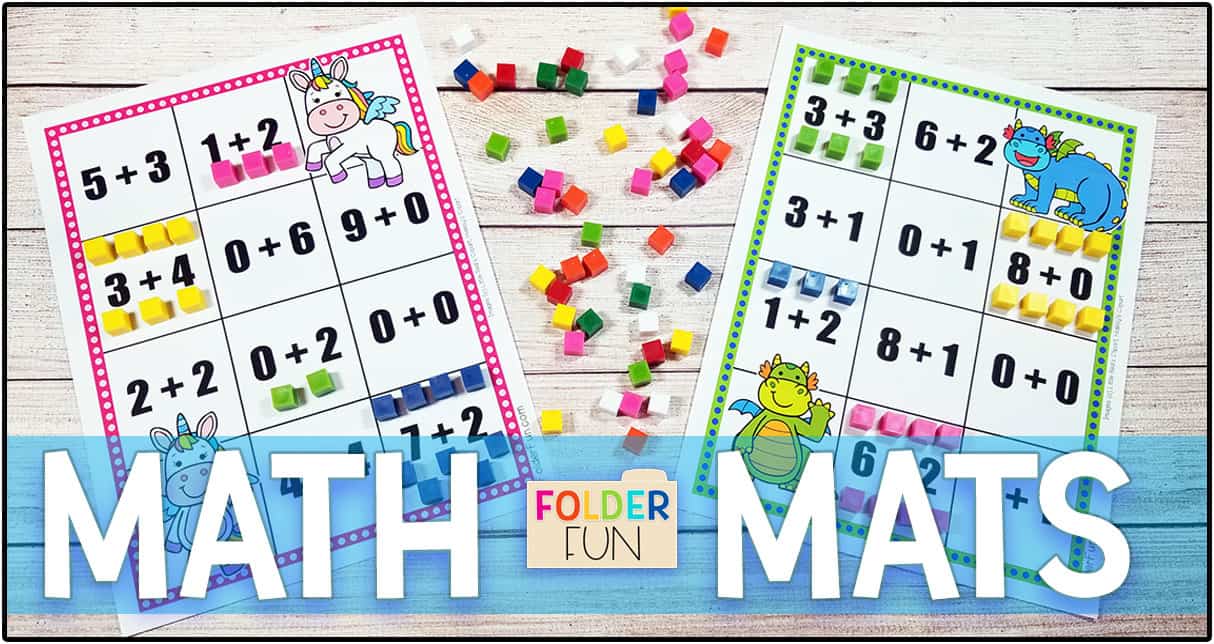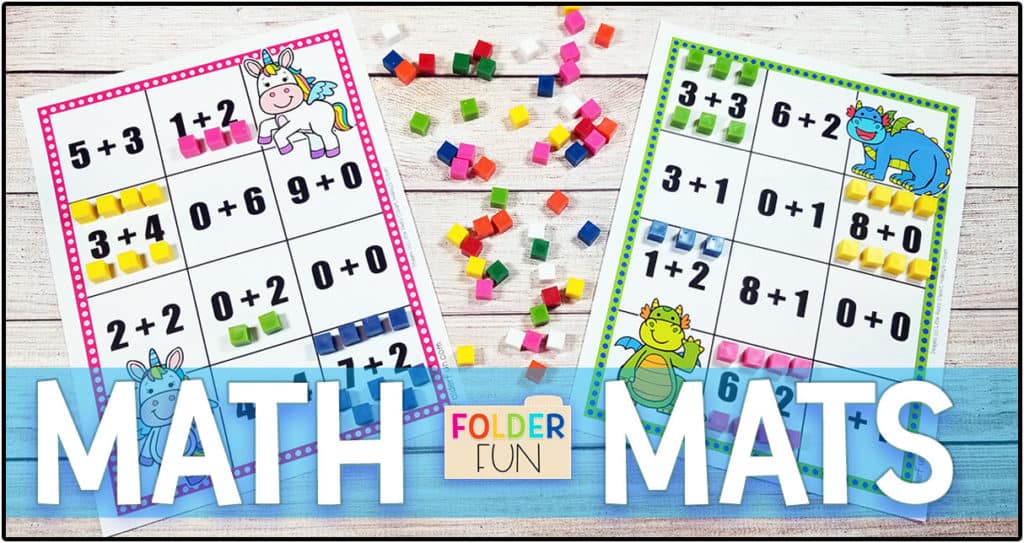 Math Activities
Learning about math should be engaging and fun for young learners. These free printable math mats bring a little hands-on learning into your homeschool or standard classroom. While file folder math games can also be engaging, these Math Mats are well loved for their ease of use.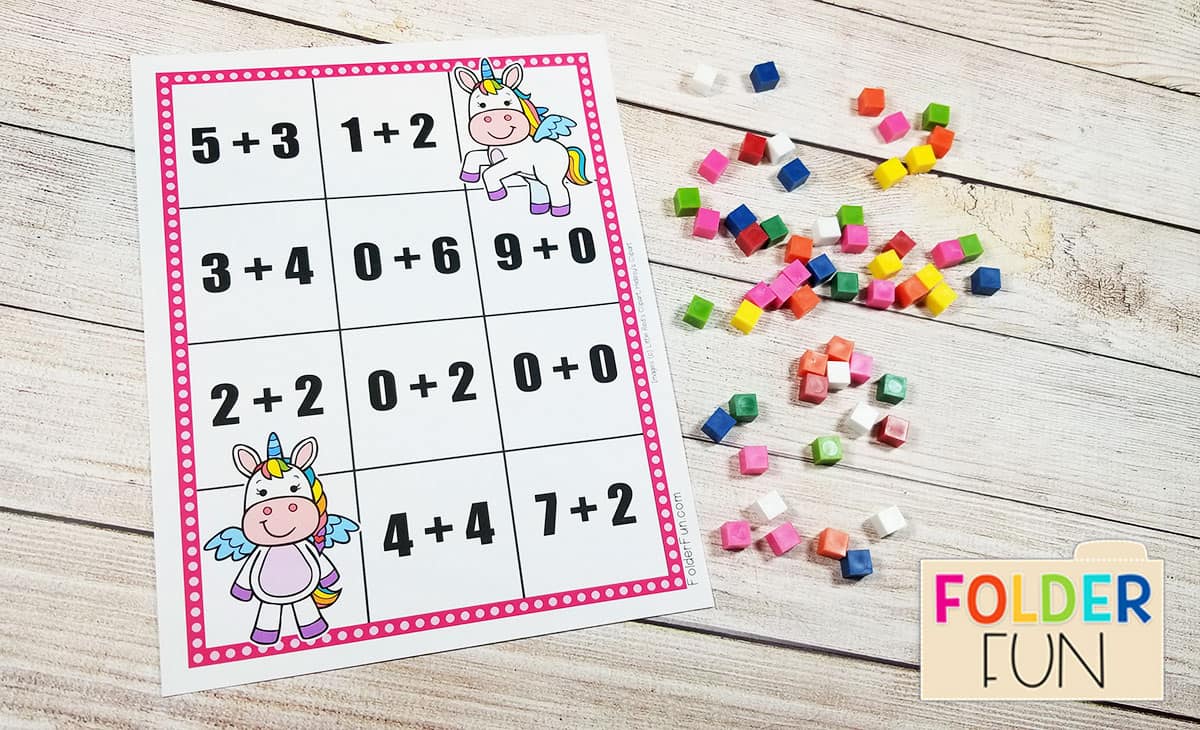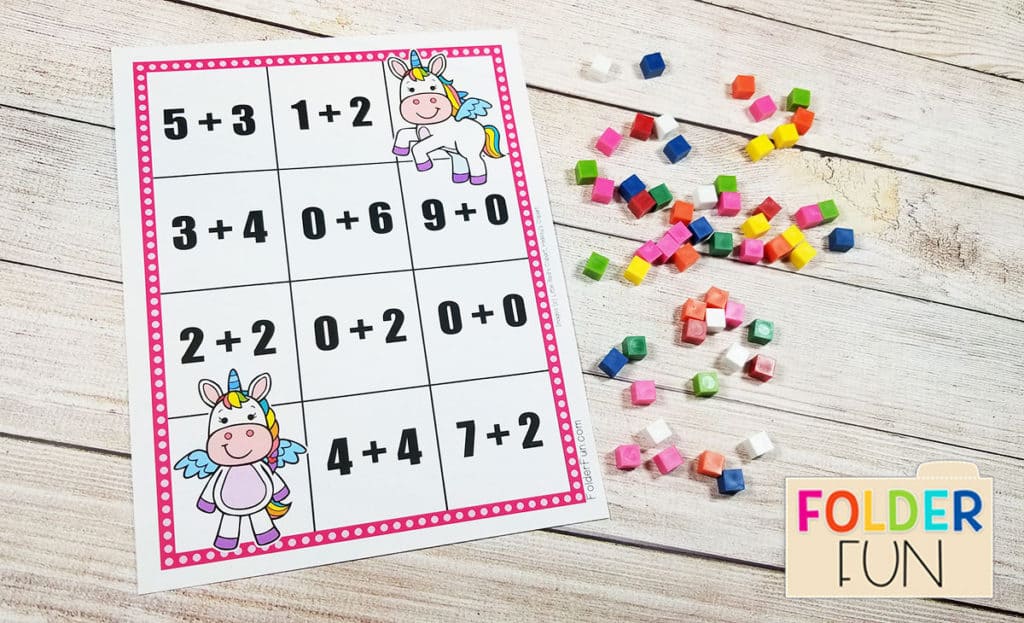 The difference between our file folder games and our math mats is that the math mats don't require any cutting of parts or pieces. These are hands-on math activities with little to no-prep time! They are the ultimate Print and Play type of math activity….which is why teachers and parents LOVE them so much!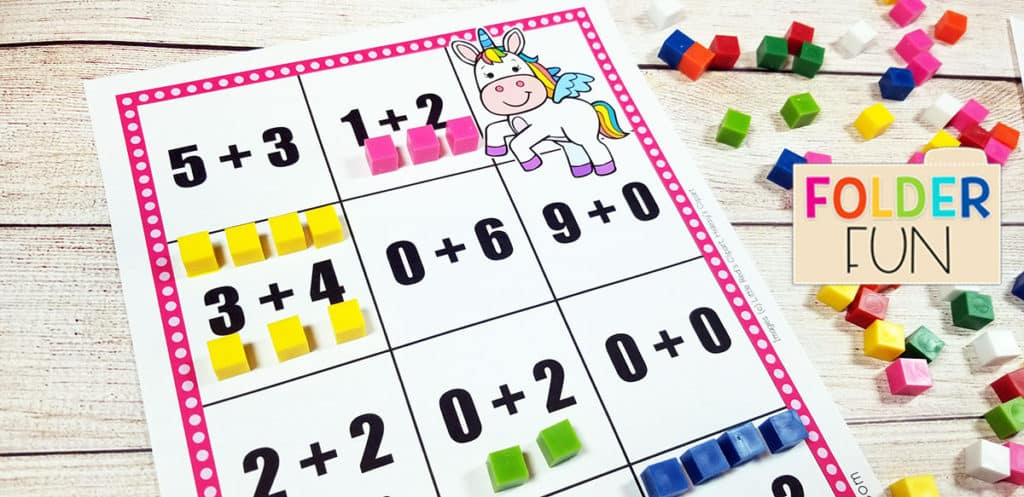 While you don't have to mount them to the inside of a file folder, we do recommend either laminating them or storing them in page protectors. If you don't have access to these, printing on cardstock would also add some stability to your game board.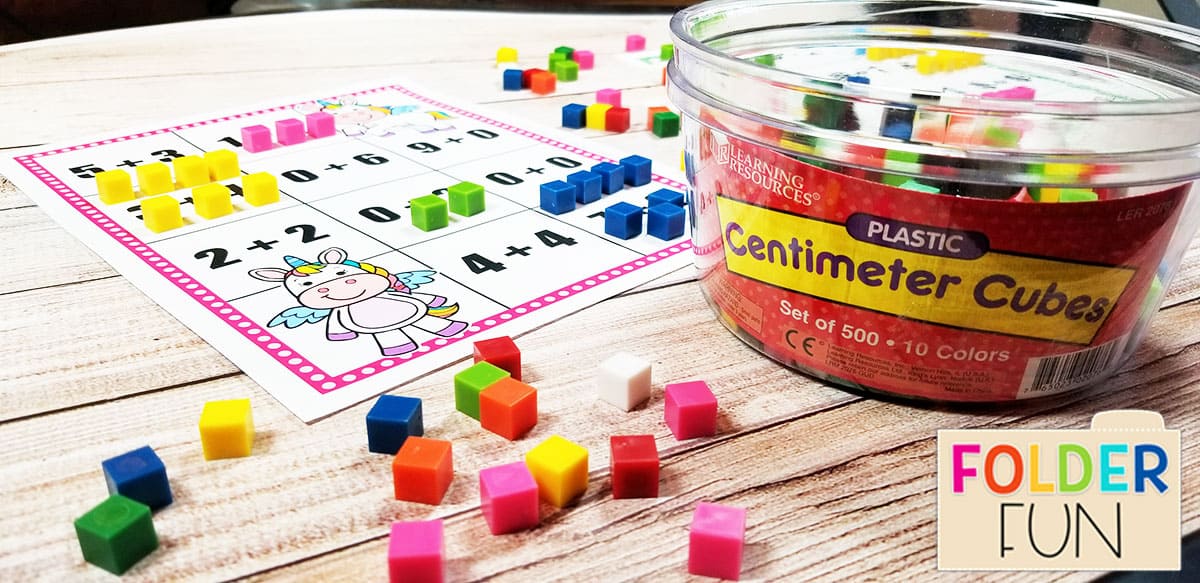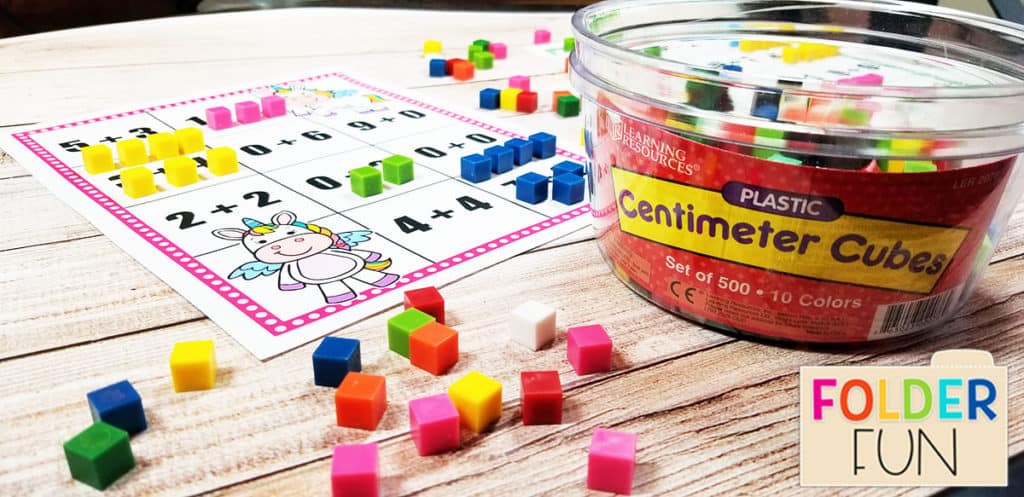 Because there is NO cutting of pieces, you will need some sort of math manipulatives to work with. For a no-cost option try using coins, beans, noodles etc. I often use our Centimeter Cubes alongside the math mats, but you could use bricks or counters as well. If you are looking to stock up your fine motor resources, you can view all our top picks here.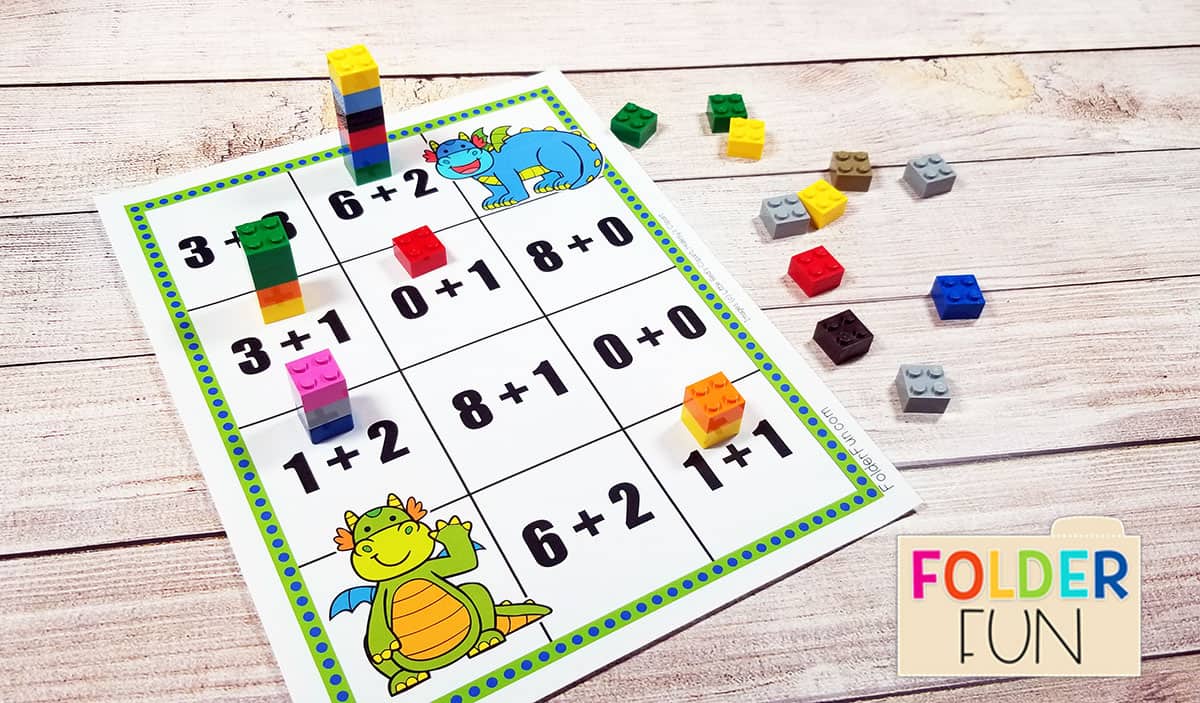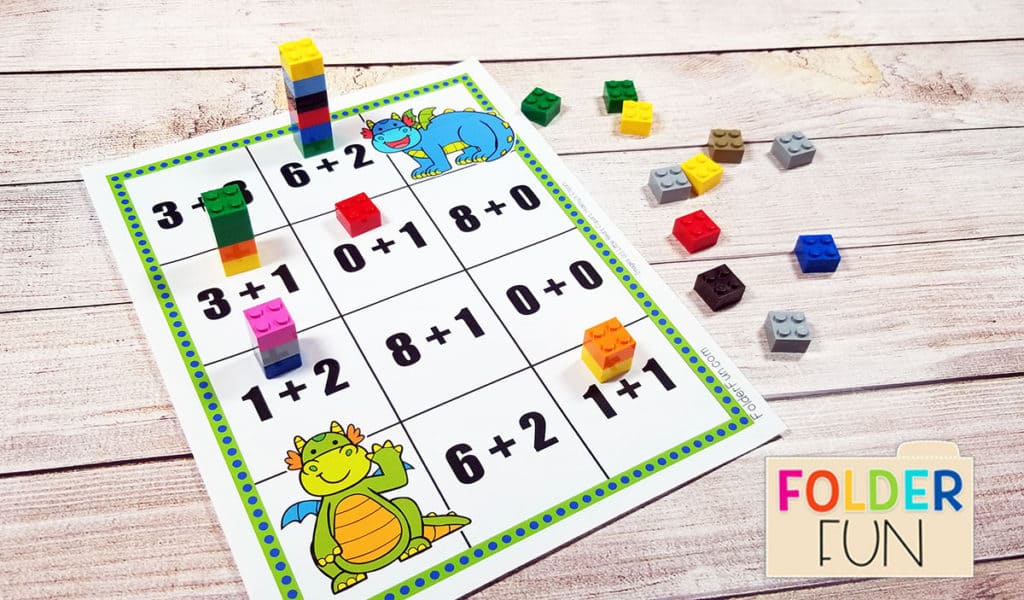 Students will enjoy answering their math problems with brick towers! These math mats build number sense math skills while students are busy having fun! What student wouldn't LOVE to play with building bricks for math time? We have a HUGE Brick Building Game Pack available here if you find your little ones are interested in these sets.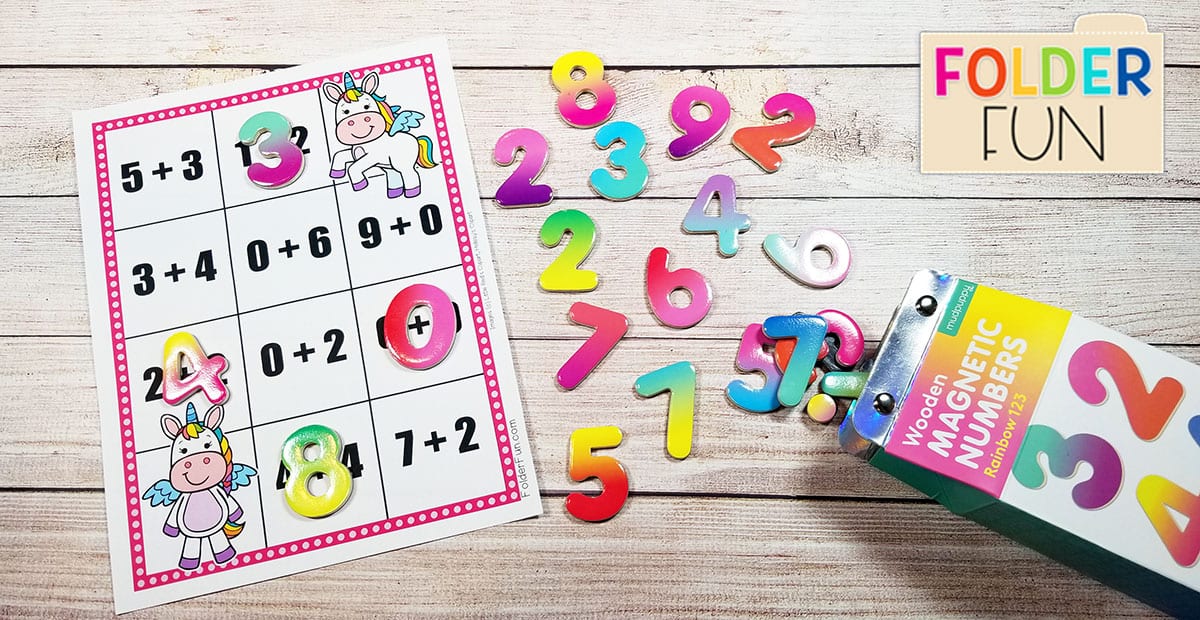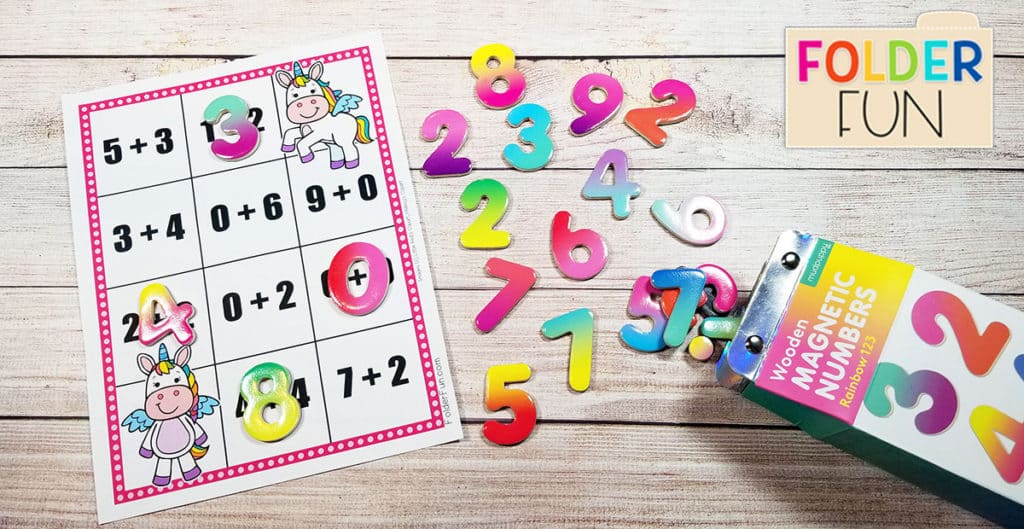 Another option for these math mat game boards is magnetic numbers. In fact, you could place the math mat on a cookie sheet so that the numbers will actually stick to the gameboard. These magnet numbers are 1.5″ tall and they are just the right size for our printable math sheets.