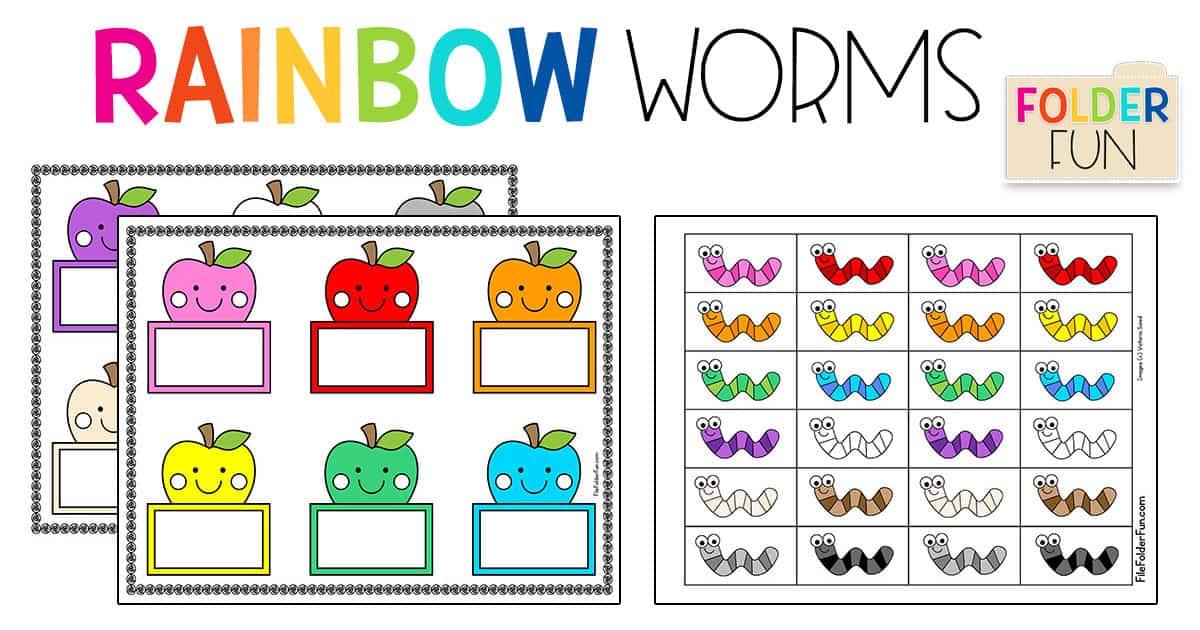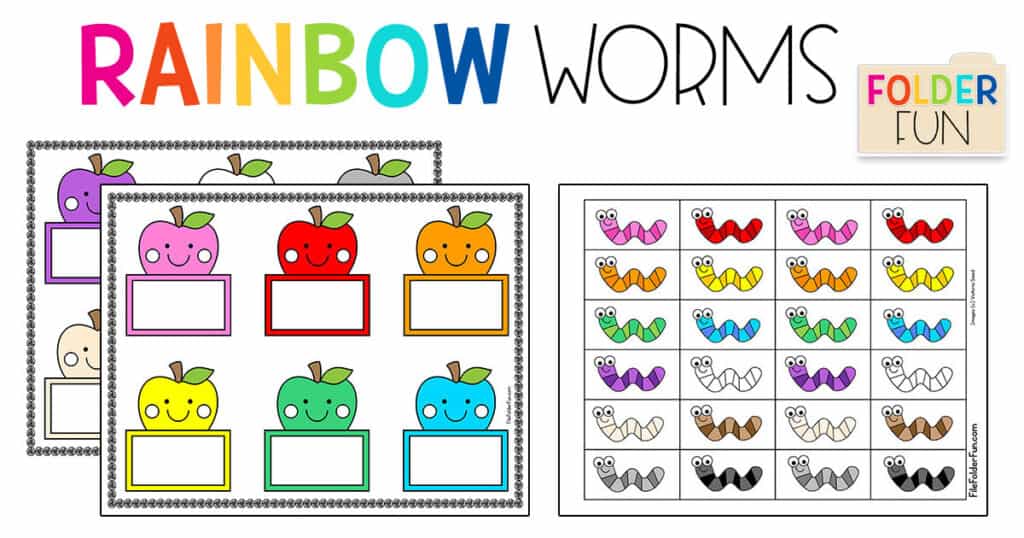 Learning to sort and classify by color is an important skill your students can learn prior to, or during their preschool year. We've created a wide variety of free color sorting games to help you teach your little ones at home, including this colorful and silly worm sorting game.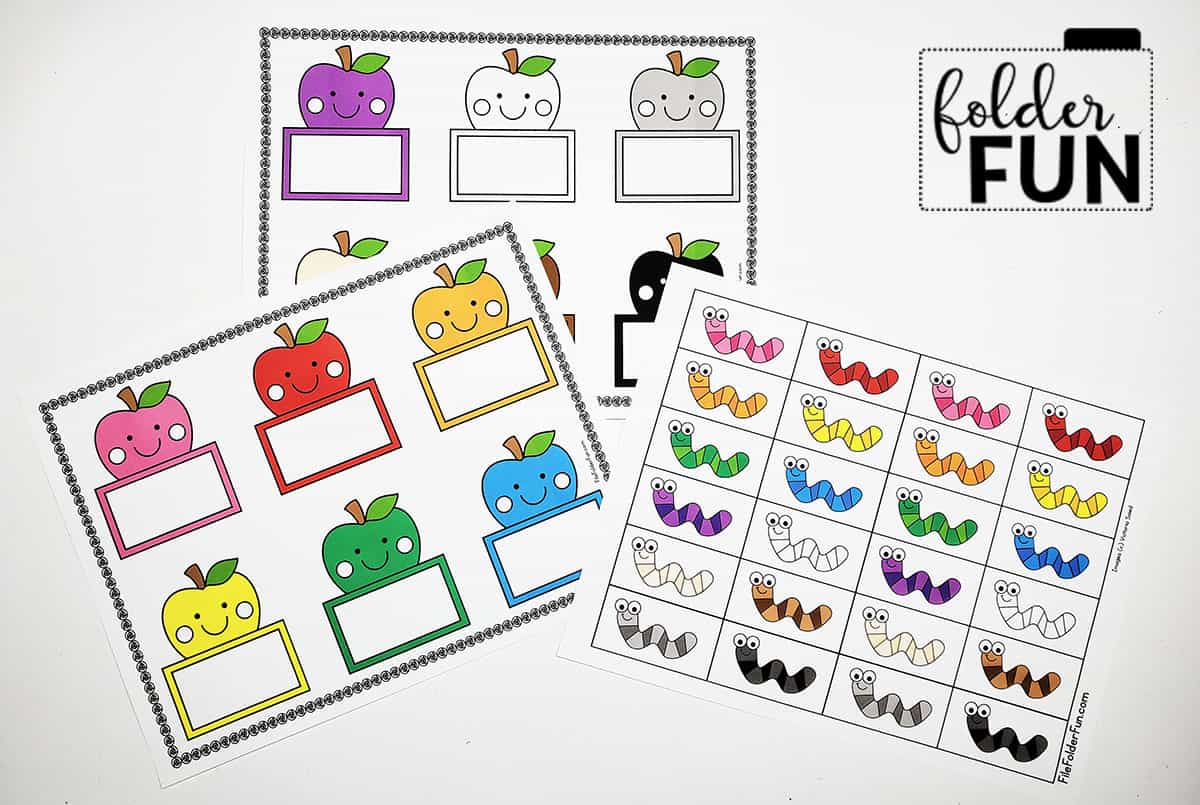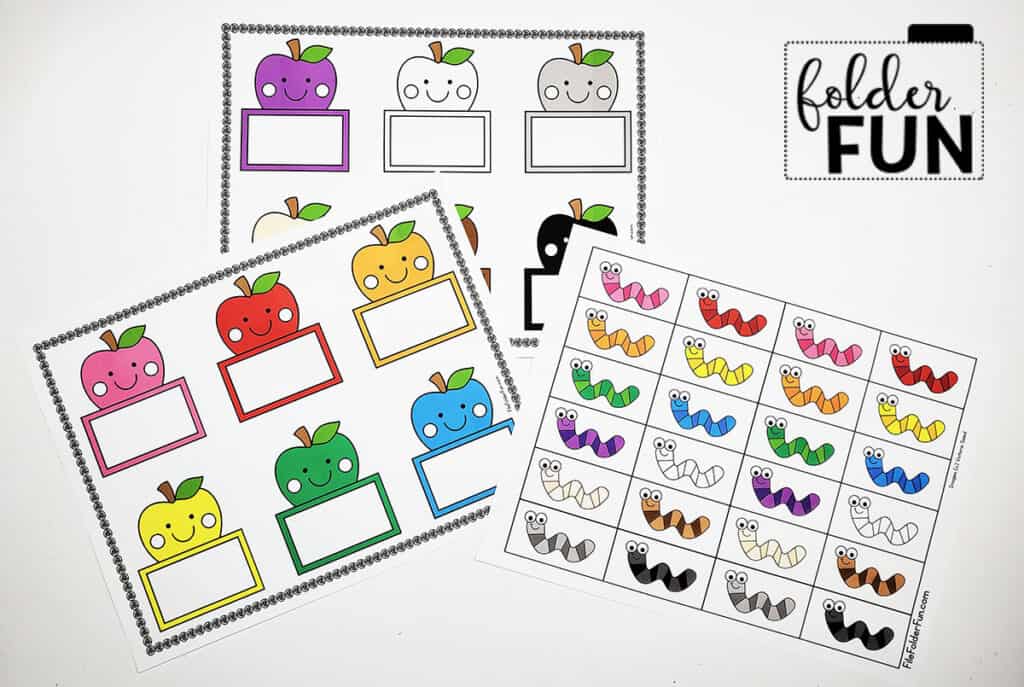 This free printable file folder game includes two sorting mats, each with five differently-colored apples. Additionally, there are 24 colored worms for students to sort by matching them with the same color apple. Colors included in this set are: Pink, Red, Orange, Yellow, Green, Blue, Purple, White, Cream Brown, Grey, Black.
Matching Games for Toddlers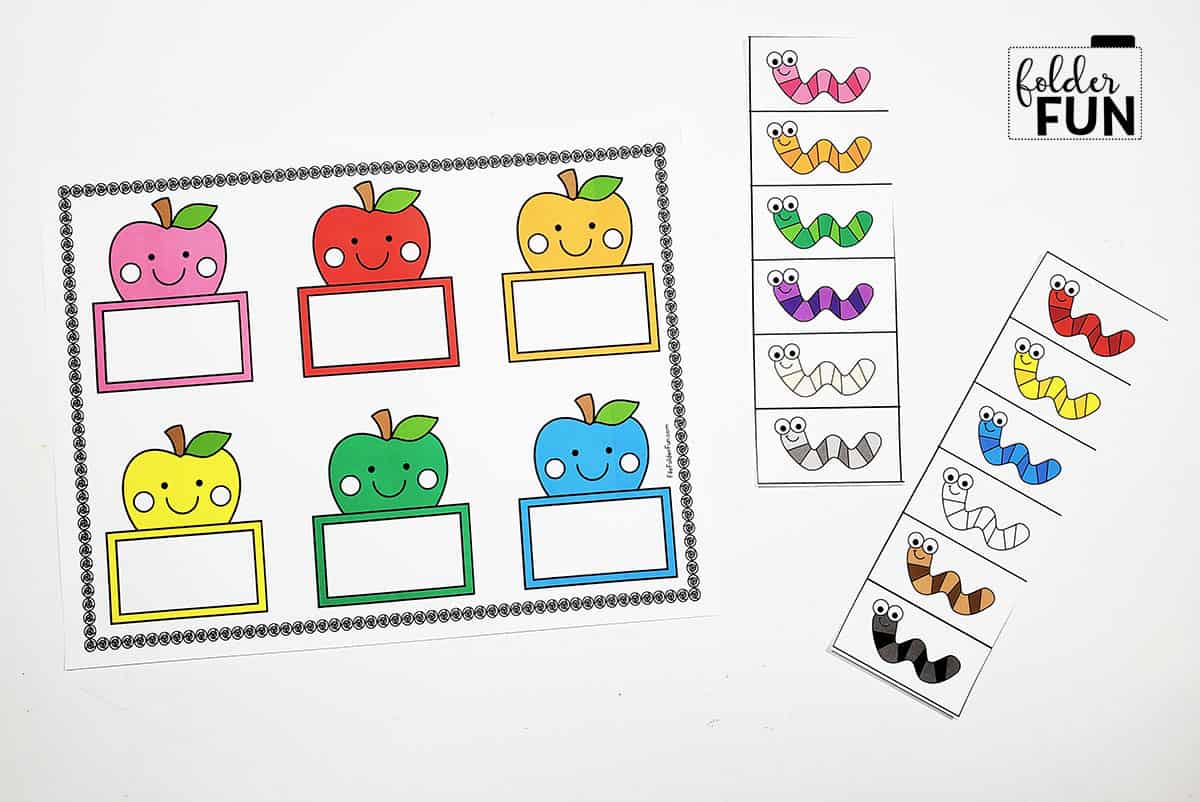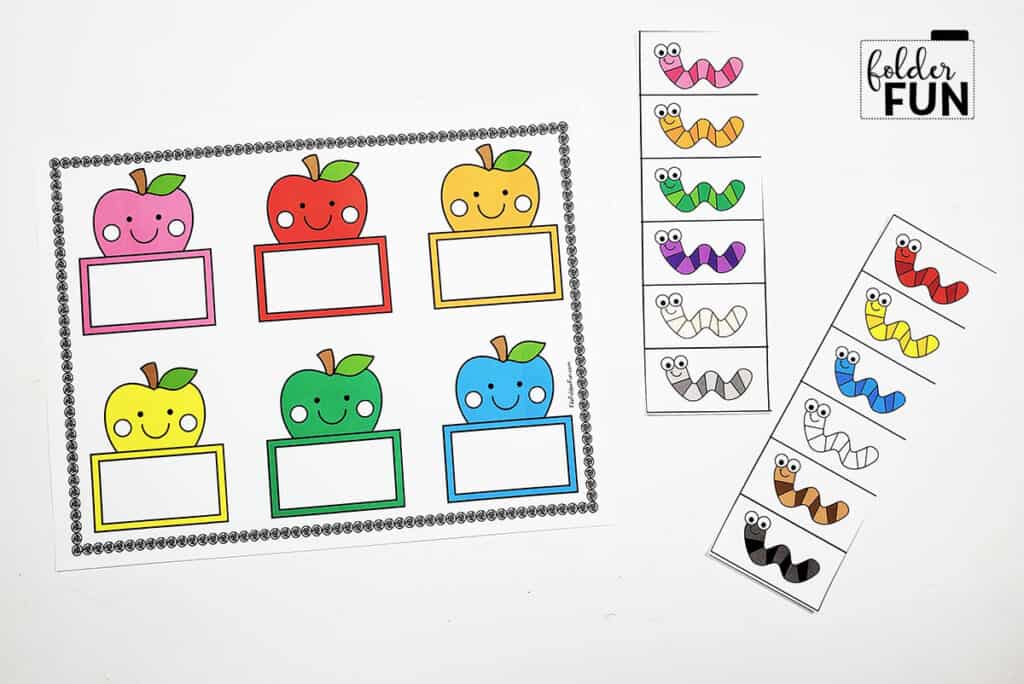 We recommend laminating this set as your kiddos will LOVE to sort these silly worms again and again! You might even print up multiple copies of the worm cards to keep your toddlers extra busy sorting and classifying.
Colour Matching Game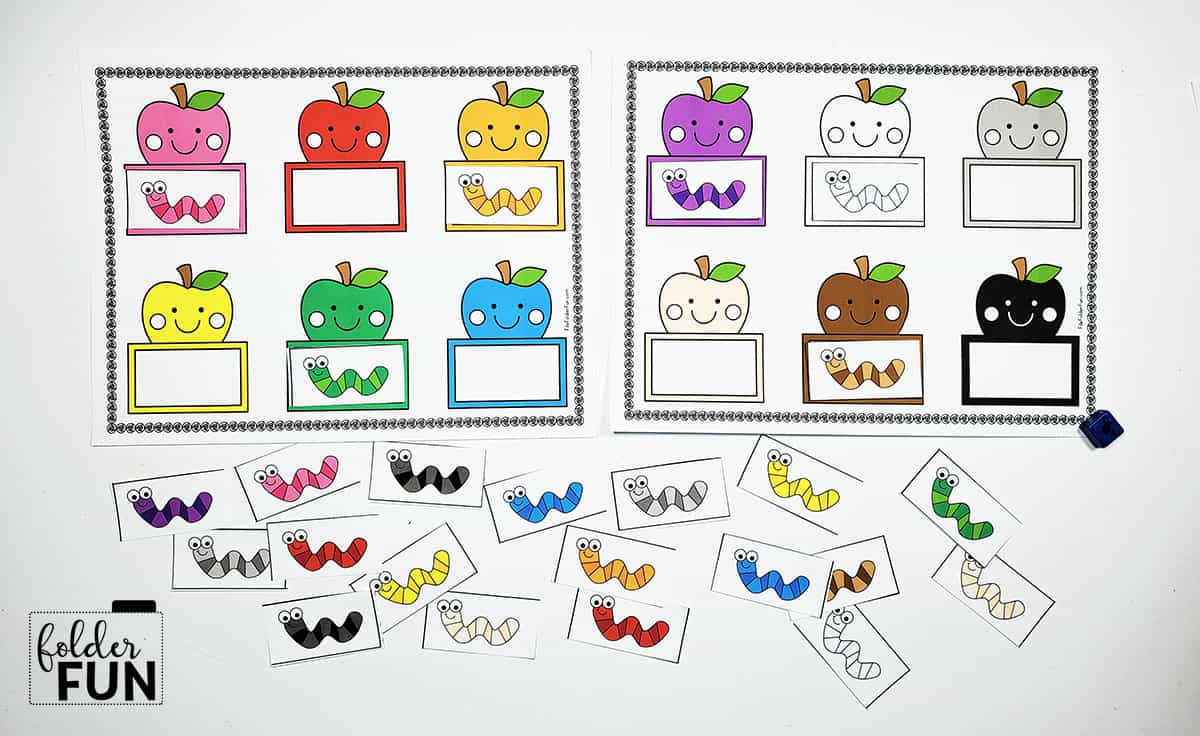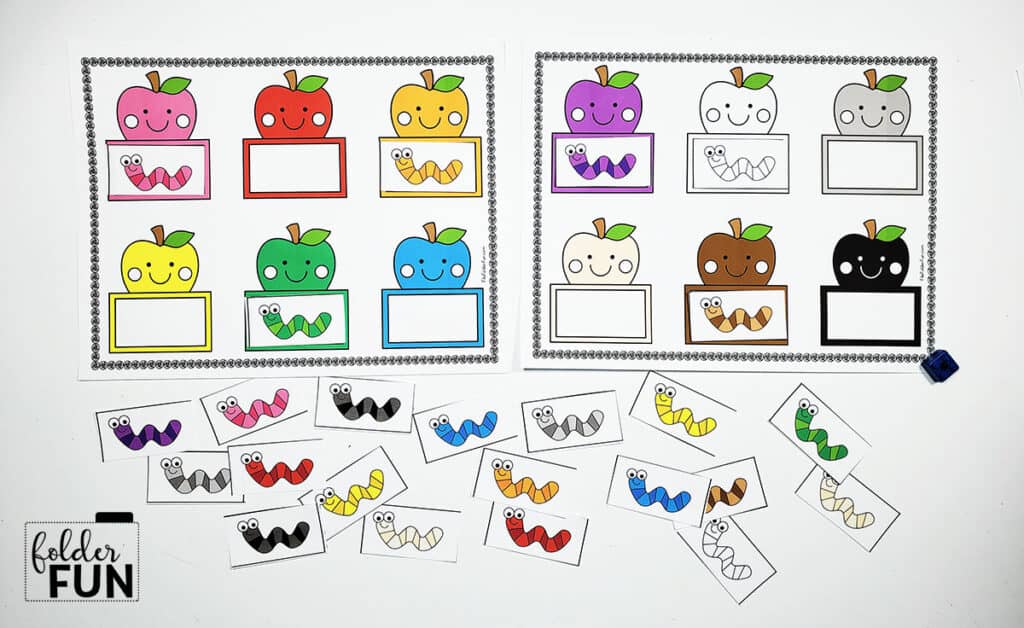 Cut out all the worm cards and let your little ones get to sorting! You can use these as color sorting mats, or mount the gameboards to the inside of a file folder for easy storage.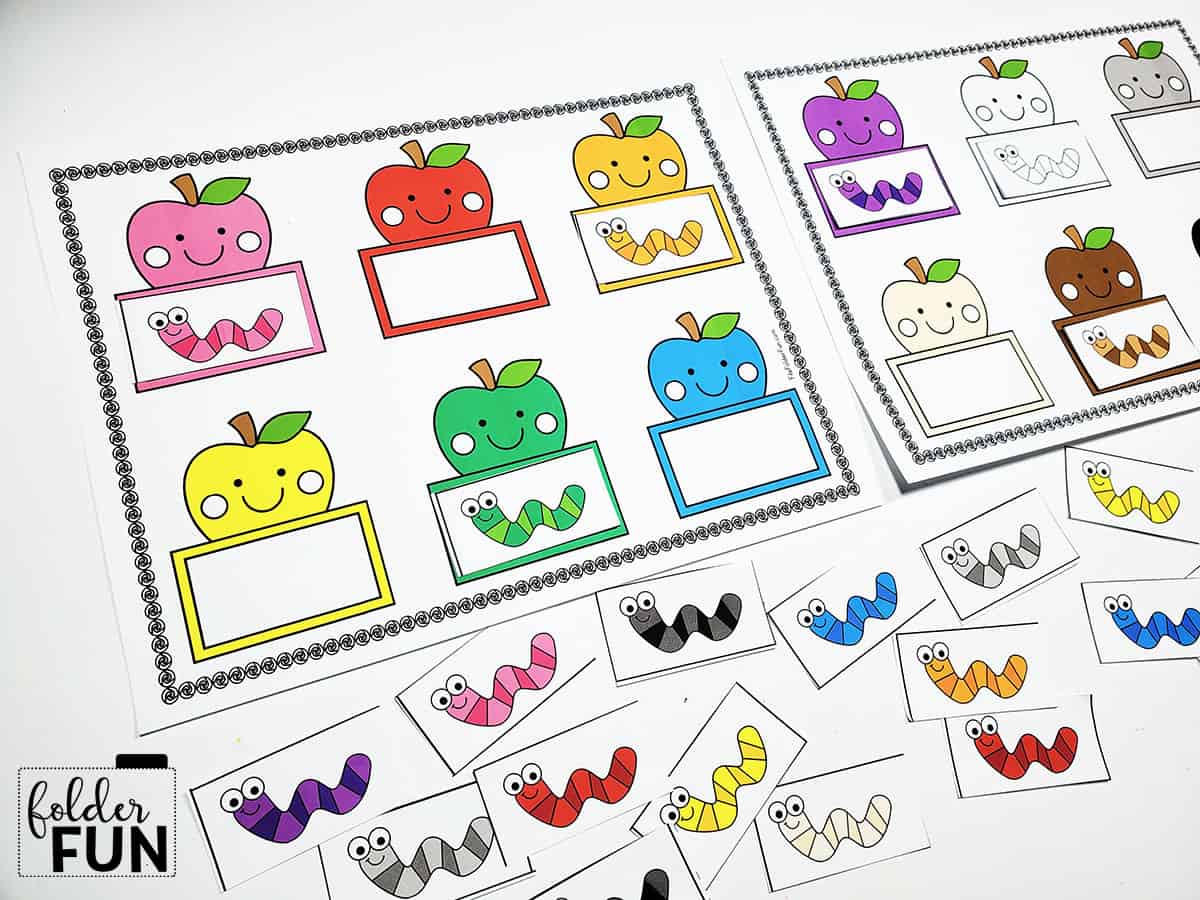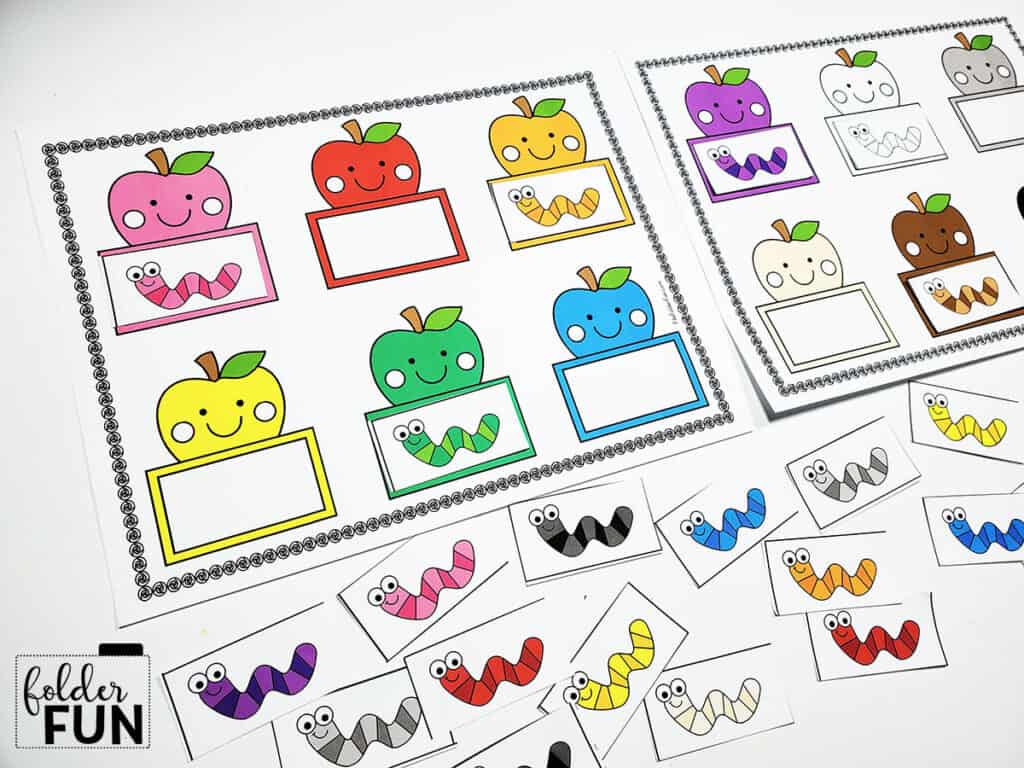 Once your child masters soring by color you can extend it's use by making the tasks more difficult. To make this game harder you could print the apple mats in black and white and then write the color word on the blank box. Additionally, you could use the rainbow worms to learn to make patterns and sequencing like AABB, ABAB, ABC and so on. Or use the worms as counting manipulatives, or start basic addition.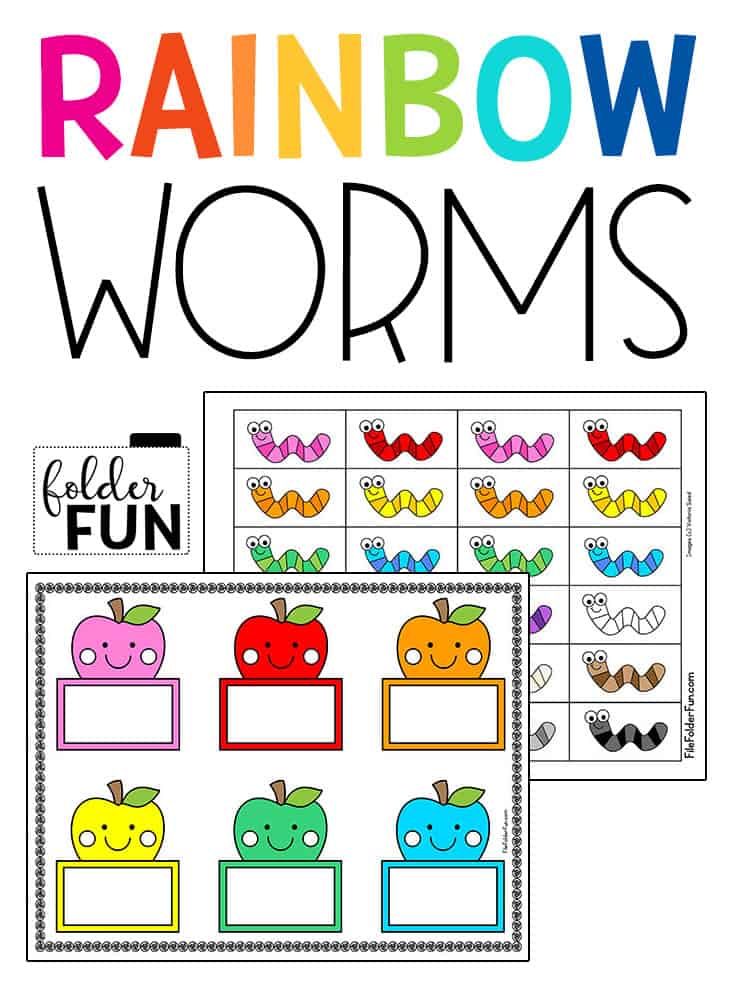 Print this free color matching file folder game to teach children how to sort by colors. Mount the apple gameboards to the file folder and cut out the worms for playing pieces.