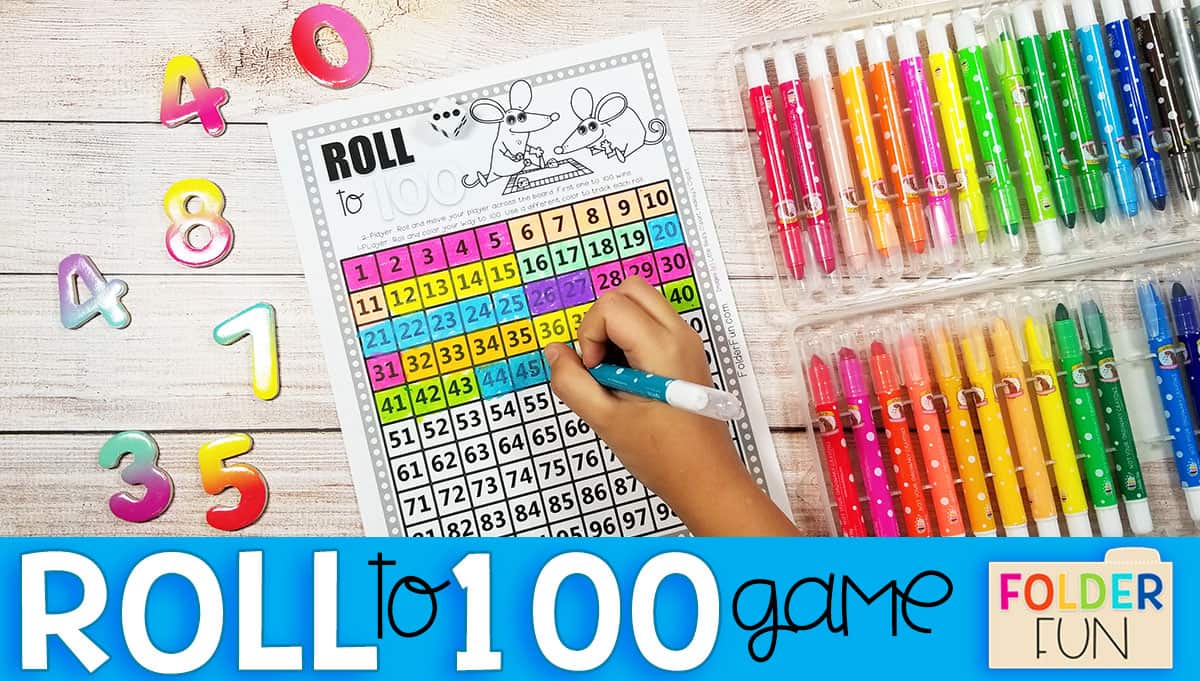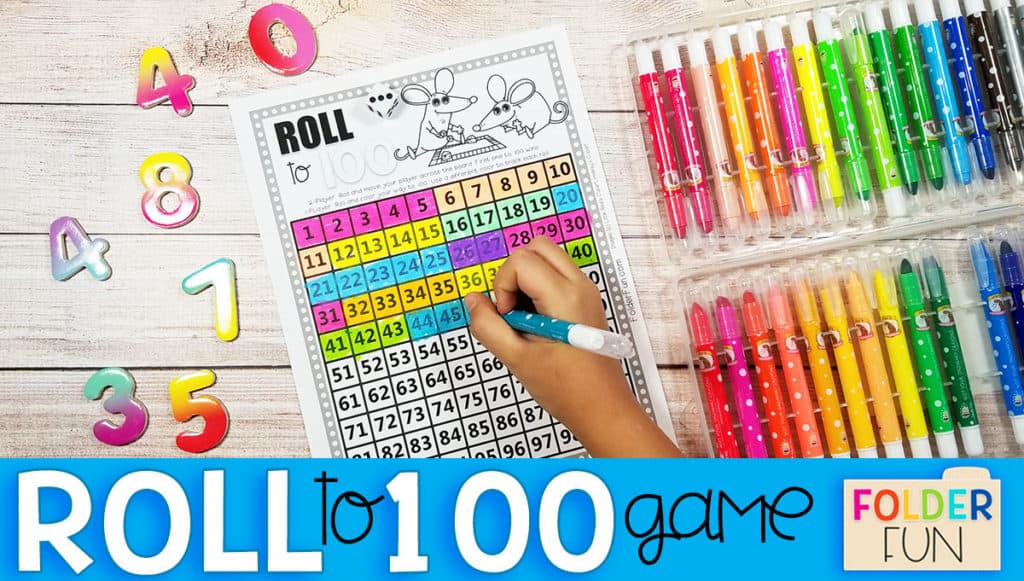 Students Race to 100 with this free printable math learning game! This game builds key counting, addition, and number recognition skills to 100. While this game includes skill builders, the format is based on luck so it's perfect for all ages to play! Best of all, this game can be played as single player, or multiplayer, making it easy and versatile for a classroom learning center.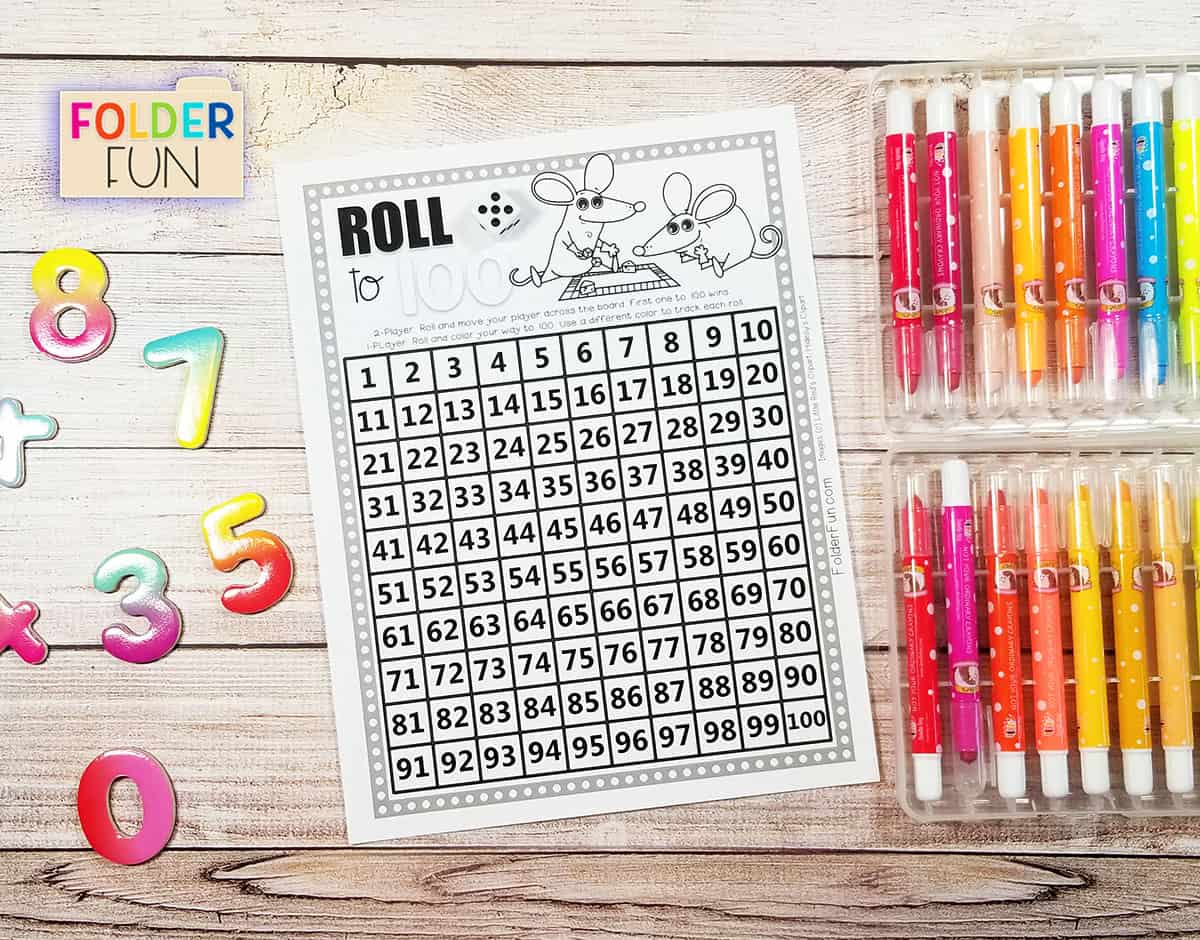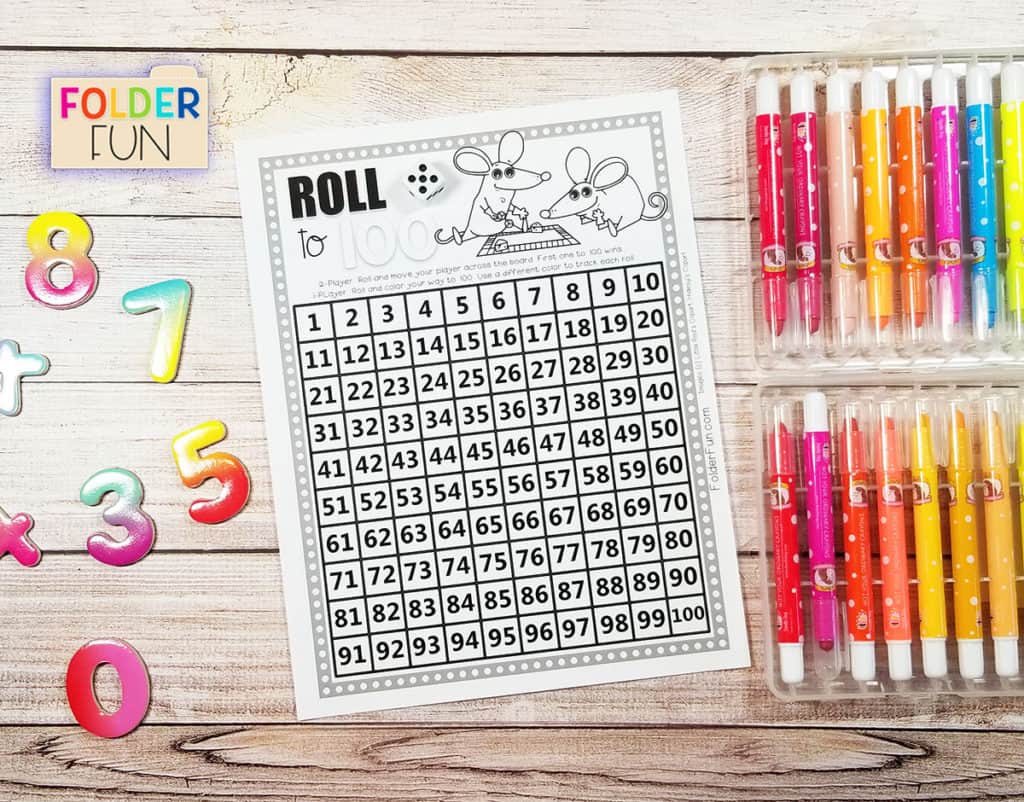 Race to 100 Learning Game
To start, students will need the free printable game board (below), a single die, and a variety of coloring crayons. You can increase the difficulty of this game by adding in multiple dice (see explanation below), but the simplest way to play is with a single die.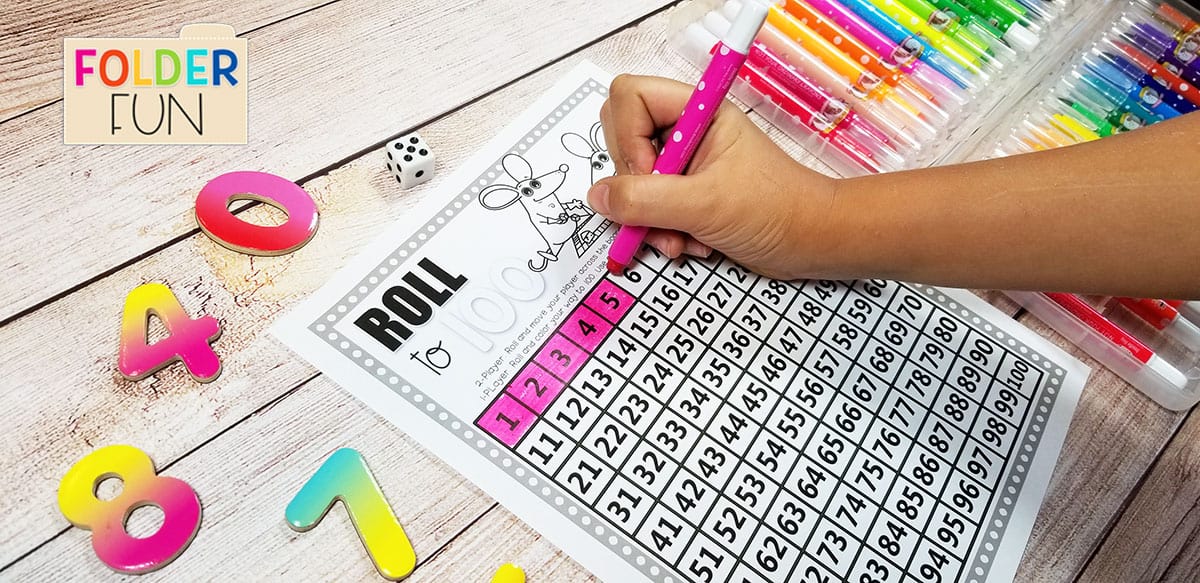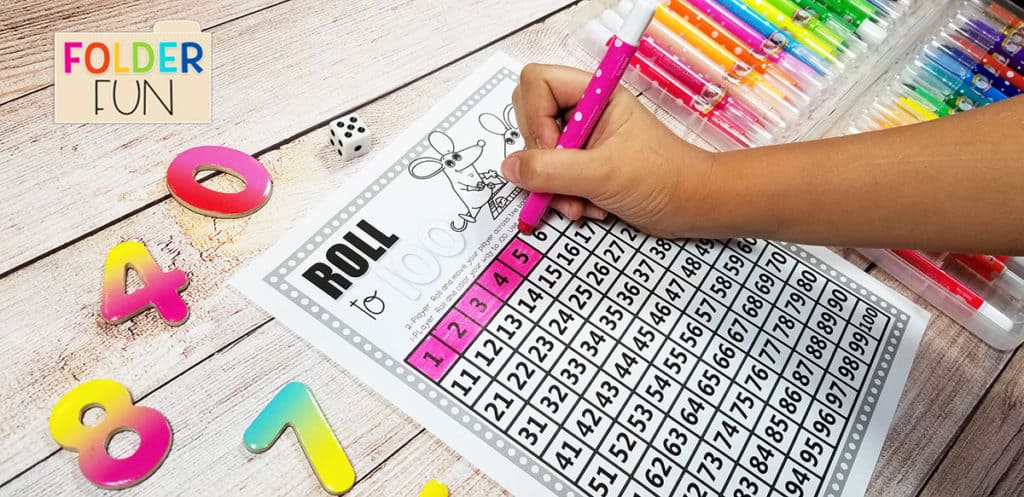 Roll to 100: Multiplayer Math Game
Students take turn rolling the die, and adding that number to the growing total. For example, the game starts at 0 so on the first roll of "5" the student will color in 5 squares on the game board. It is now the next players turn.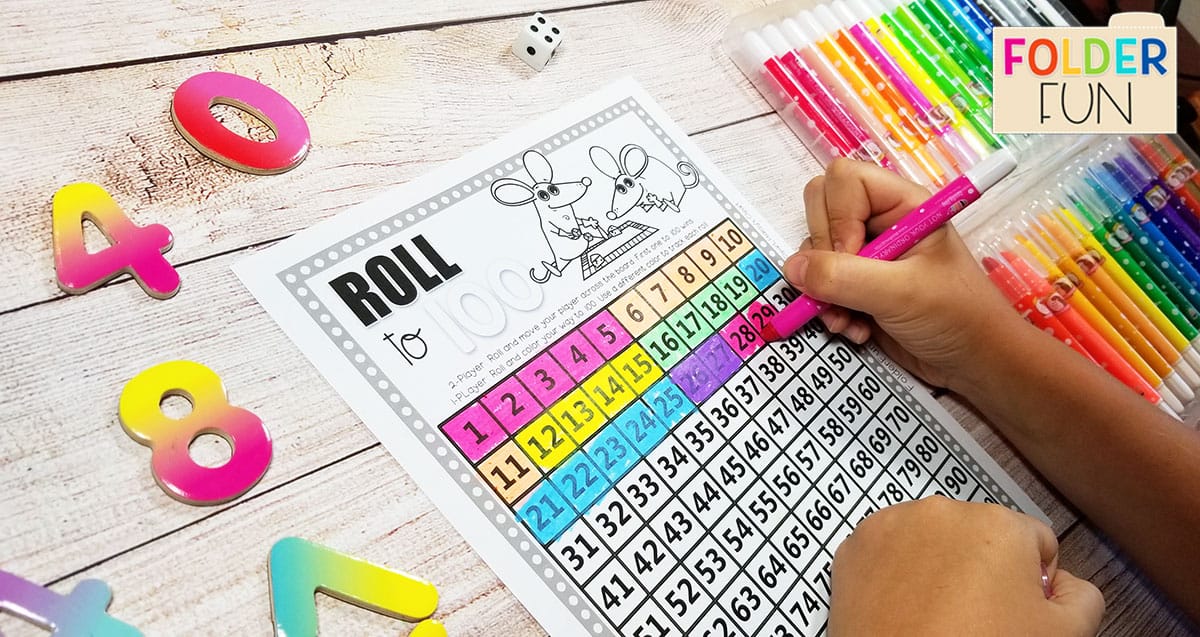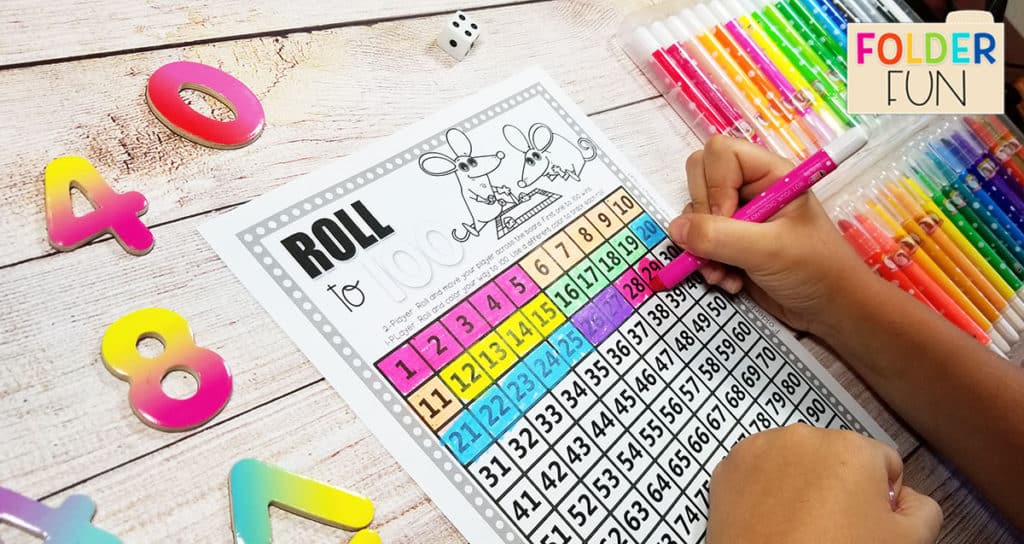 The game continues like this with each student coloring in squares to match their roll. In the example above the second student rolled a 6 and added 5+6 to color squares through 11. The third student rolled a 4, and colored in 11 + 4 to 15. Students can each use a different color crayon to keep the game organized if desired. The goal of the game is to be the player to "Roll to 100" and color in the number "100" at which point, the game ends.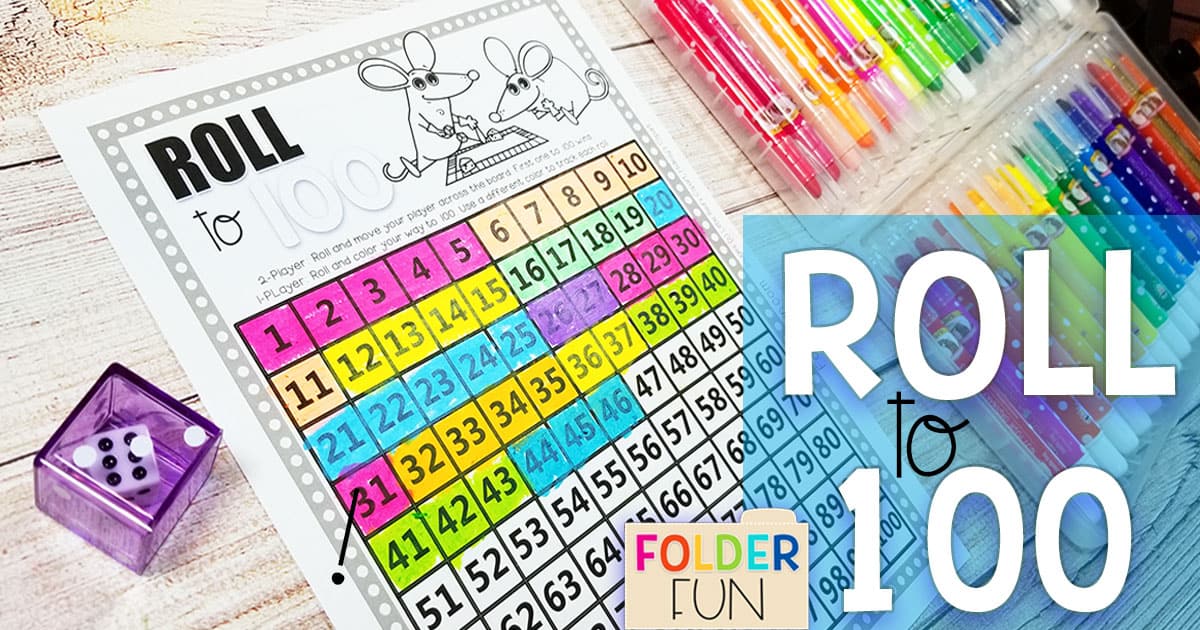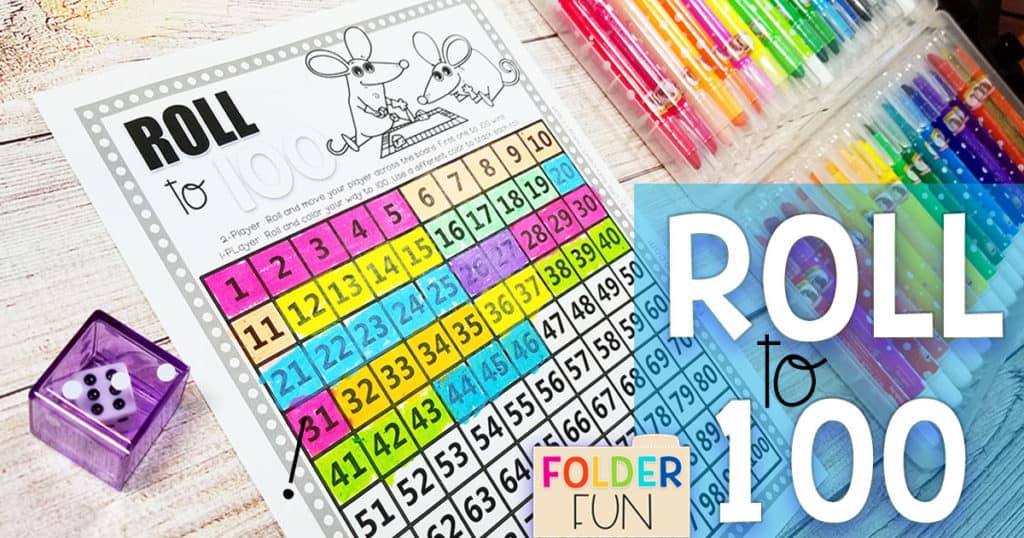 Addition Learning Game for Kids
You can increase the difficulty of this math game by adding in a second die, or double dice. Students then must add the value of the two dice before coloring in those squares on the game board.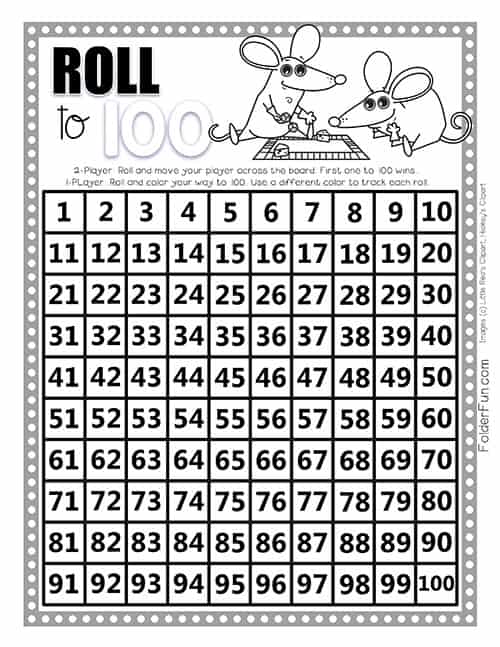 Roll to 100 Game
Print this free roll to 100 game and try this fun math skill building activity with your students today!