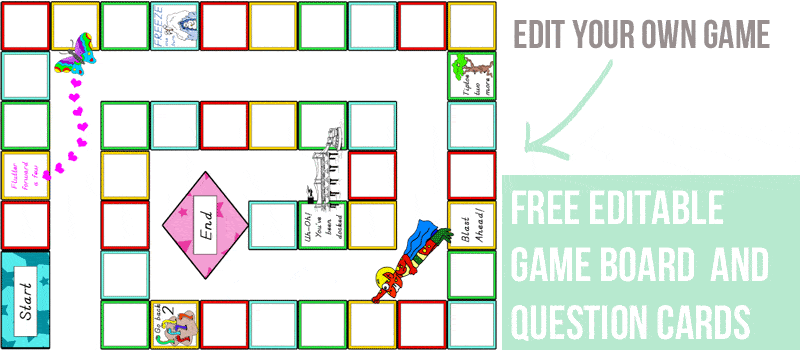 With this game you can edit the squares around the board, and the question cards. This is a great way to review any subject that needs a little jazzing up.
Tips & Ideas:
Use a die that only has numbers up to 3.
Sneak in a little math by using two dice and subtracting the smaller from the larger to get the number to move.
Game cards have room to write in the answers upside down.
Play so that children answer a question first, then roll and move if they are correct.
---