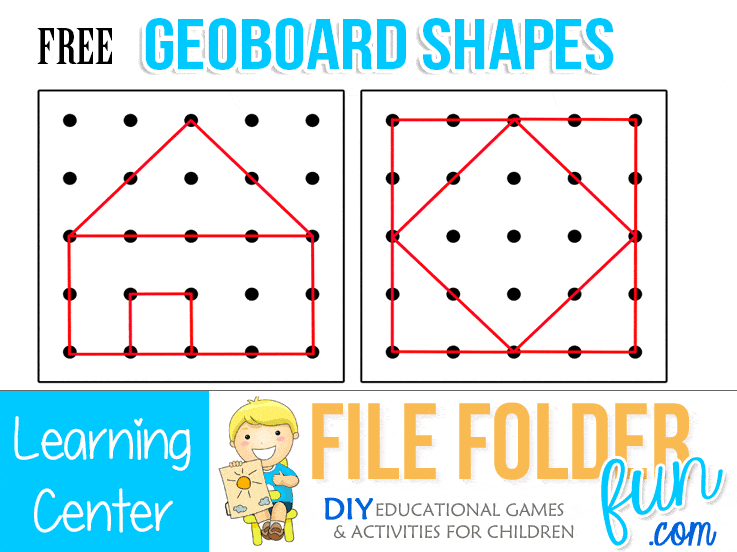 Contents: This game includes printable 5×5 geoboard patterns and shapes for children to recreate. A geoboard is an excellent tool for teaching little ones begining geometry skills. Children look at the pictures then using rubberbands they recreated the same lines on their geoboard.
TIPS: You can certainly make your own geoboard with a small wooden block and some nails or pushpins. However, for long term use, I recommend purchasing a wooden geoboard. We own this exact geoboard and it's held up quite nicely over the years. Colored Rubberbands are a must, for some reason children love to design with color! These ones are specifically made for geoboards, but we've always just used the ones in the office supply stores and they see to do just as well.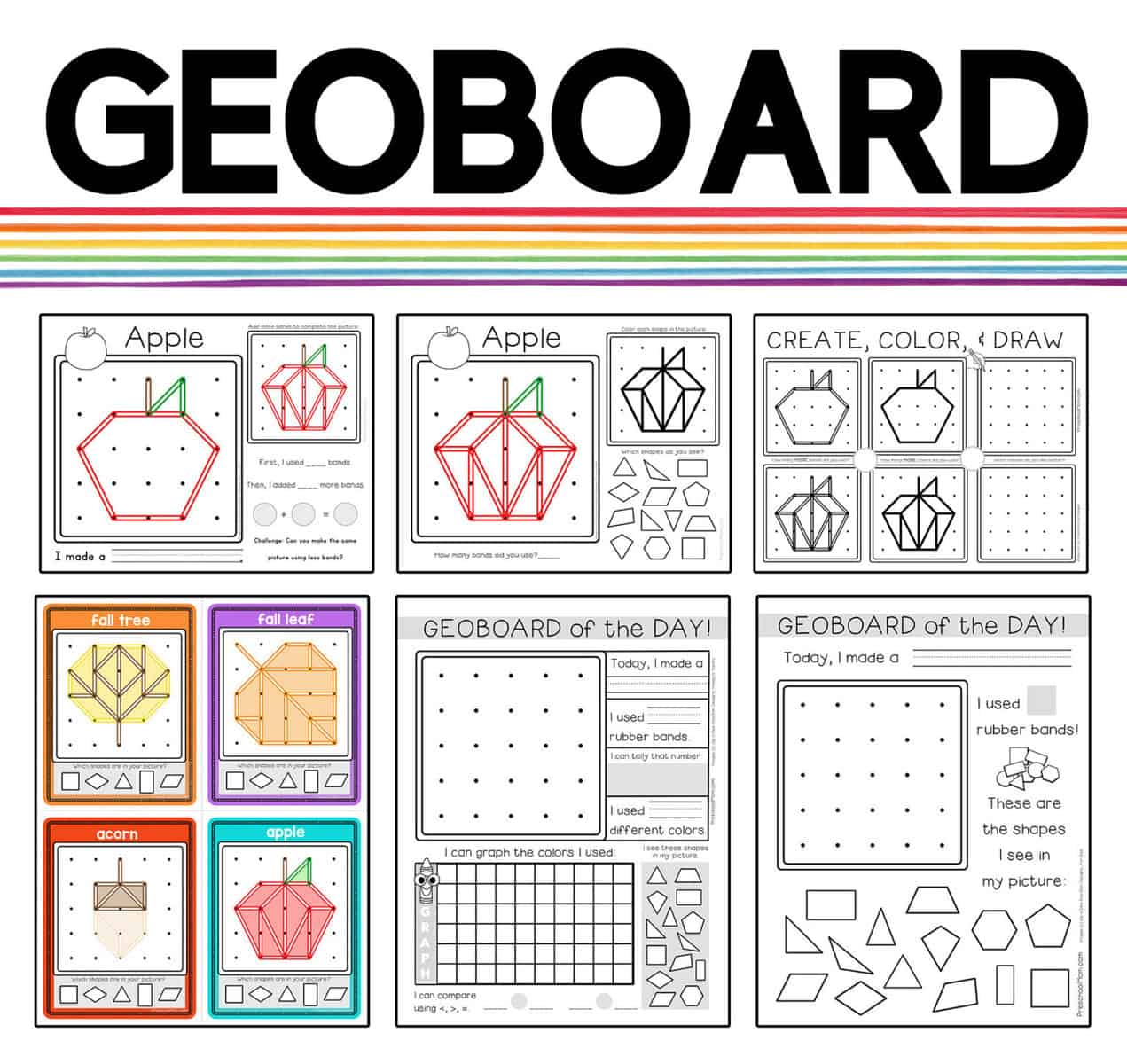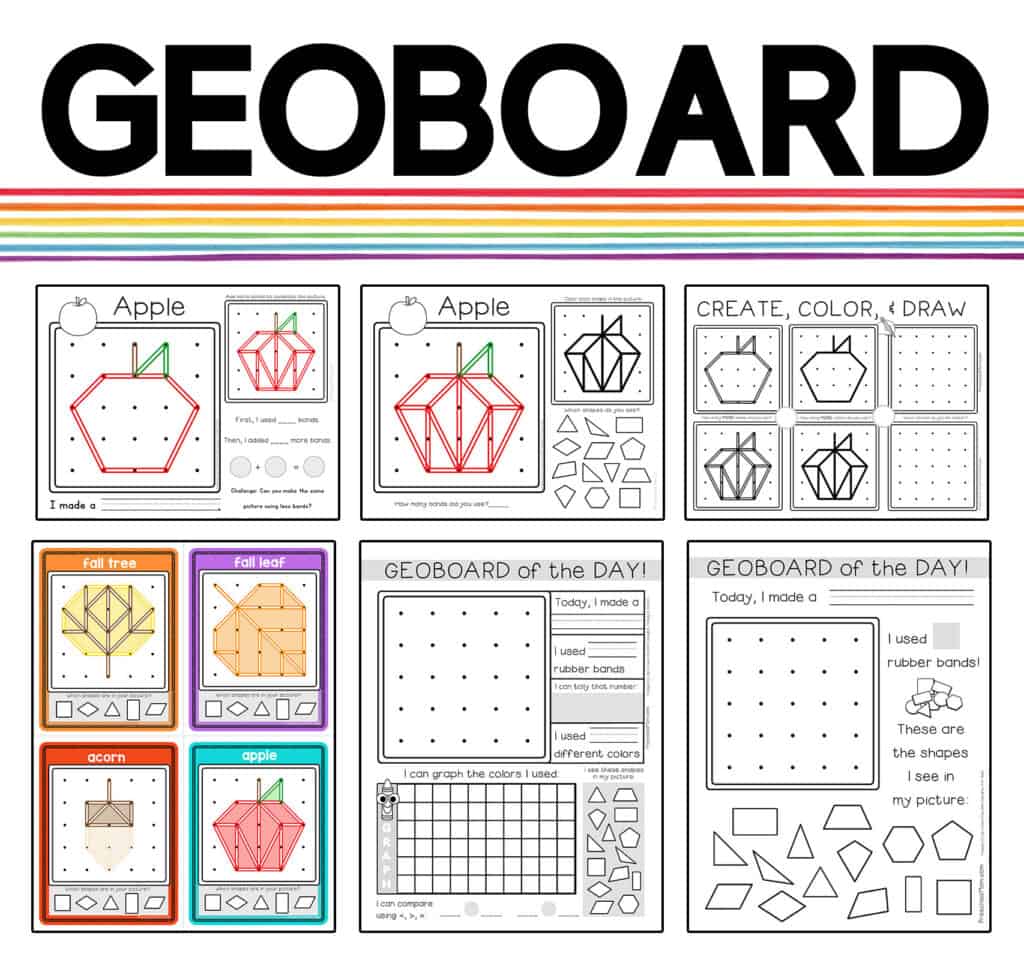 This Geoboard Activity Bundle includes a variety of thematic activities and worksheets for Holidays, Seasons, and FUN school themes! With simple, differentiated learning opportunities, this set will soon become one of your favorite learning center resources. Students will work on key math, and logic skills while building these fun geo board pictures. Each set not only includes geoboard mats, but geoboard task cards, and follow-up worksheets as well.
What's Included:
Each pack added to this growing bundle includes 30 Geoboard Mats, 10 Geoboard Task Cards, and 2 Universal Follow-up Activities. (Read detailed descriptions below)
Current Packs: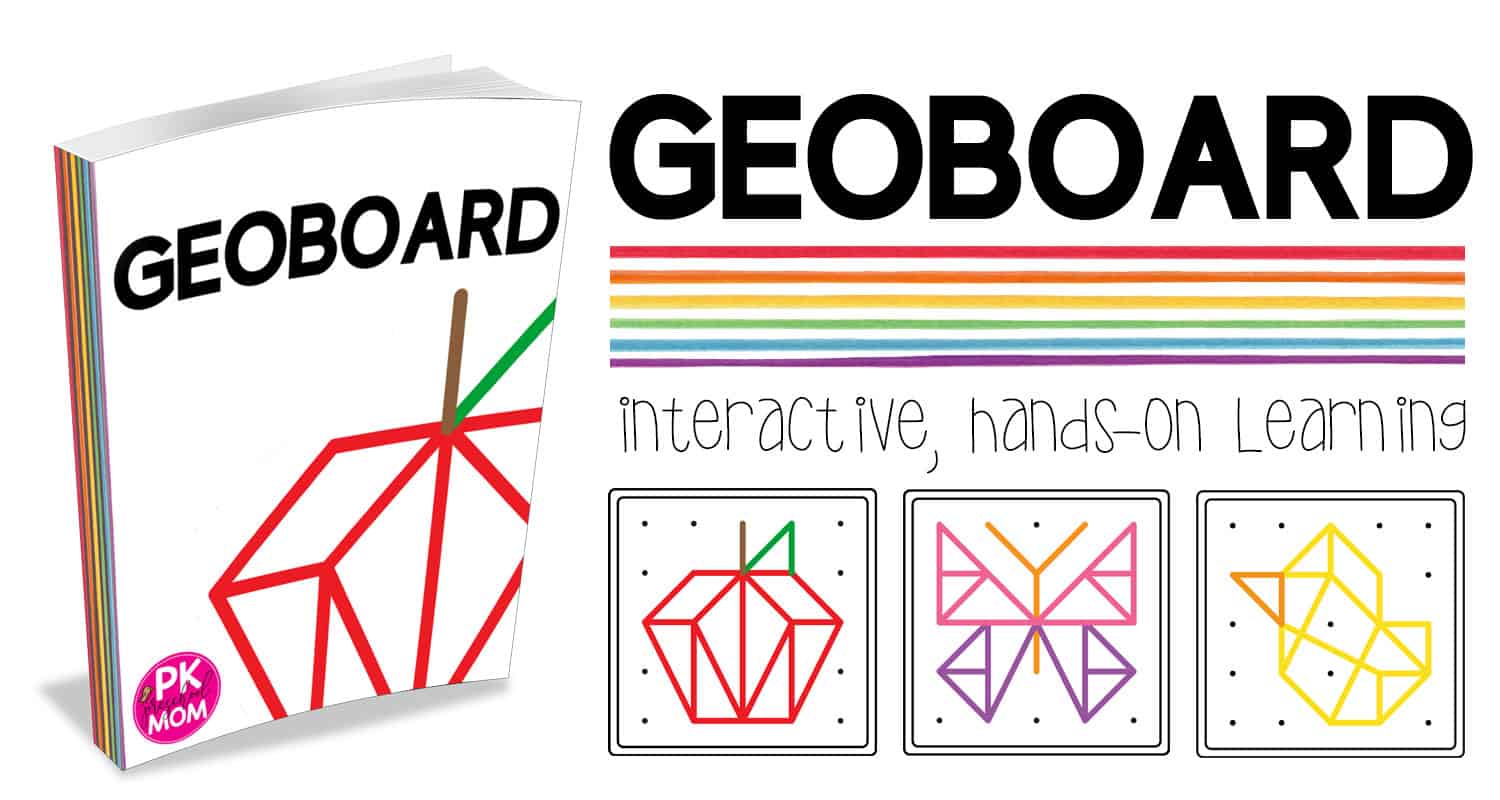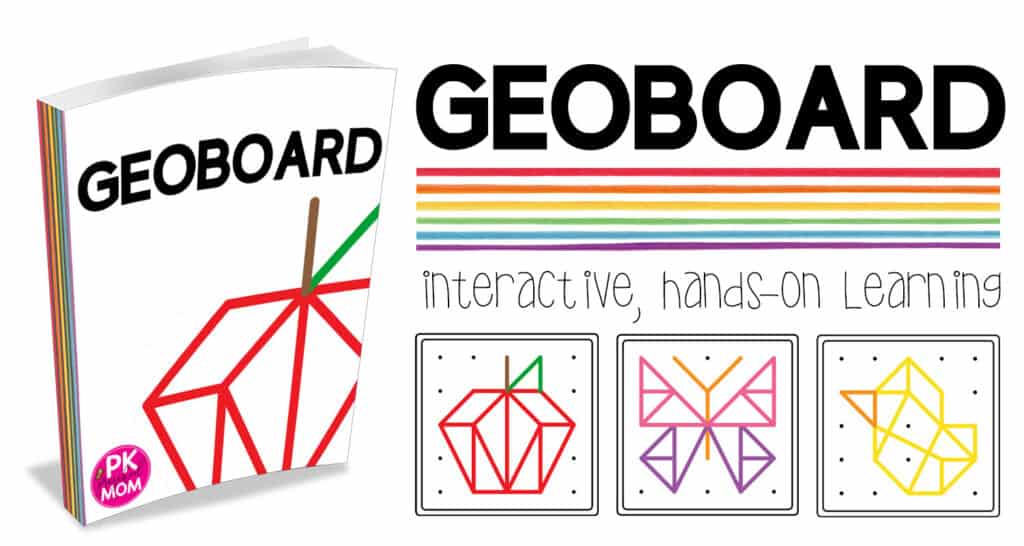 Geoboard Math Mat
This geoboard mat tasks students with creating a picture, then adding more bands to create the second picture.Students answer basic counting and addition problems.
Geoboard Shape Mat
This geoboard mat tasks students with creating the more difficult picture, then coloring the black line example. Students are then asked to identify different shapes they see.
Create, Color, & Draw Activity Pages
Students are asked to create a picture, color the black-line example, and then to copy the drawing onto the blank grid.These are great for older students who do not need the full geoboard mat.
Geoboard Task Cards
These colorful task cards are great for creating your own math centers. Students chose a card, create the picture and answer the question.Follow-up with one of the worksheets below.
Geoboard of the Day (Easy Follow-Up Worksheet)
This simple version asks students to choose one of their pictures to draw, and answer the questions. Questions cover counting and shapes.
Geoboard of the Day (Hard Follow-Up Worksheet)
This harder version asks students to draw, write, count, tally, graph, compare, and find the shapes. This is great for expanding key math skills.