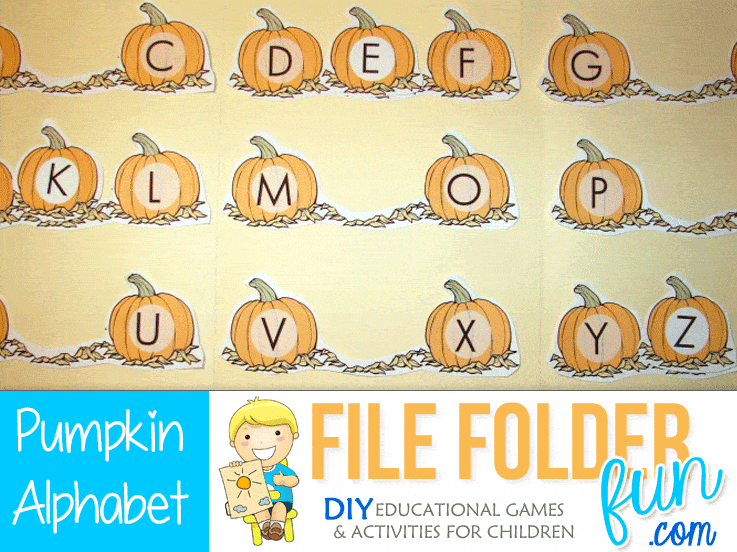 Game Play: Look at the pumpkin patch to see which letter is missing! Find the correct letter and place the pumpkin back into the patch in the right spot.
Game Assembly: This game requires two file folder game glued back to back. You'll need to cut the tabs off of both ends so that the game board folds correctly. Cut out the connected pumpkins and glue to the file folder in alphabetical order. Cut out the single pumpkins (with the white circles) for playing pieces. Glue title page to outside so that you form a pocket. Glue Tab Label to folder.
Expansion Ideas: As children begin to understand abc order you might try handing them small sets of alphabet flashcards and have them order them correctly. Additionally, you can make this game harder by cutting apart the connected pumpkins and only gluing the first pumpkin to to board.
Skill Building Links: Pumpkin Life Cycle & Science Printables, Alphabet Handwriting Worksheets
Supplementary Resources: P is for Pumpkin, ABC Letter Tiles, From Seed to Pumpkin
---