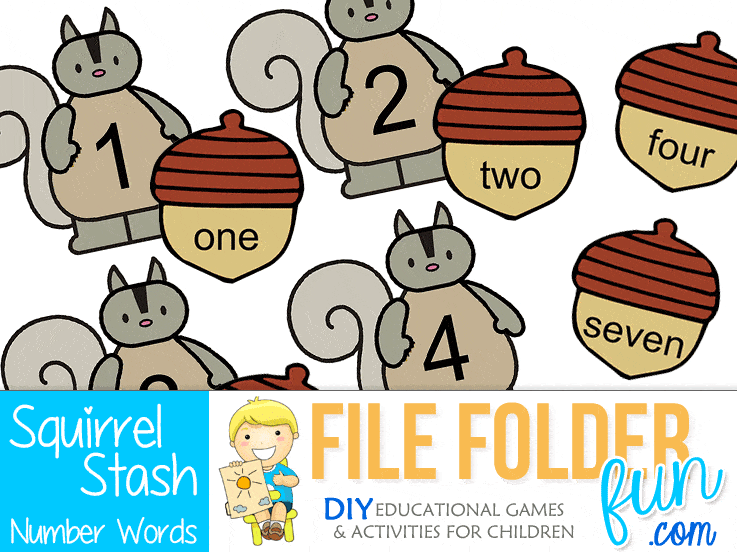 Game Play: These squirrels are hungry!  Choose an acorn, read the number word and find the squirrel with the matching number.
Game Assembly:  This game requires a single file folder.  Mount the squirrels to the file folder and cut out the acorns for playing pieces. Glue title page to outside so that you form a pocket.  Glue Tab Label to folder.
Expansion Ideas: Number words can be difficult to learn.  Try presenting children with three or four new words at a time and building on them as you go.  You can also have children arrange the acorns in numerical order, and expand with the printable number worksheets below.
Skill Building Links:
Supplementary Resources: