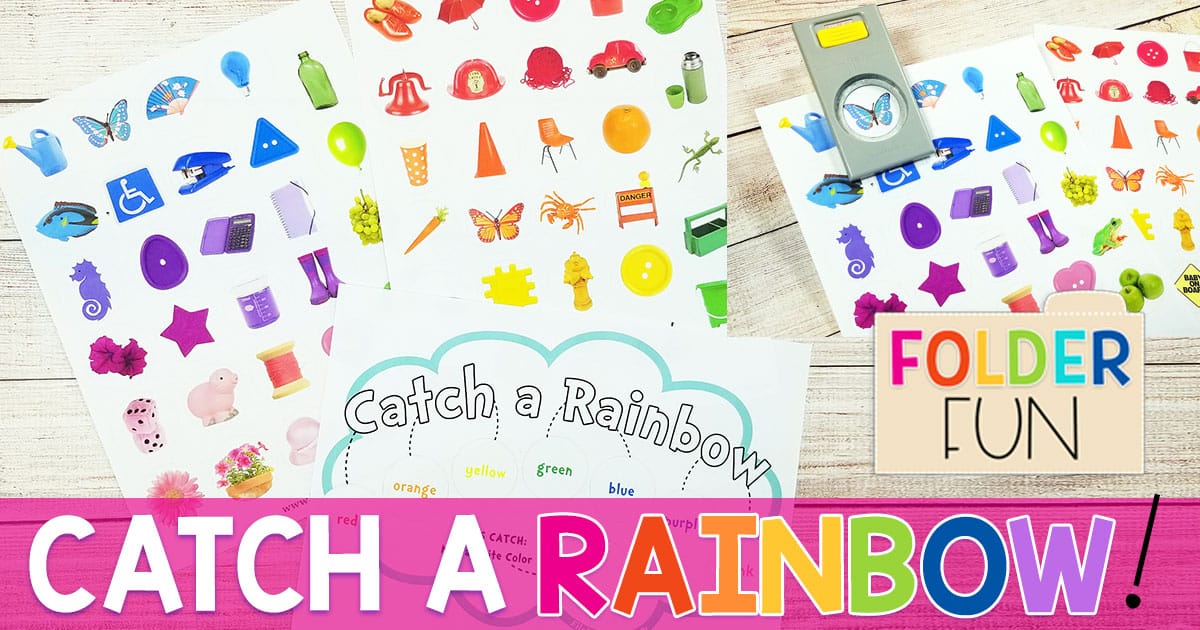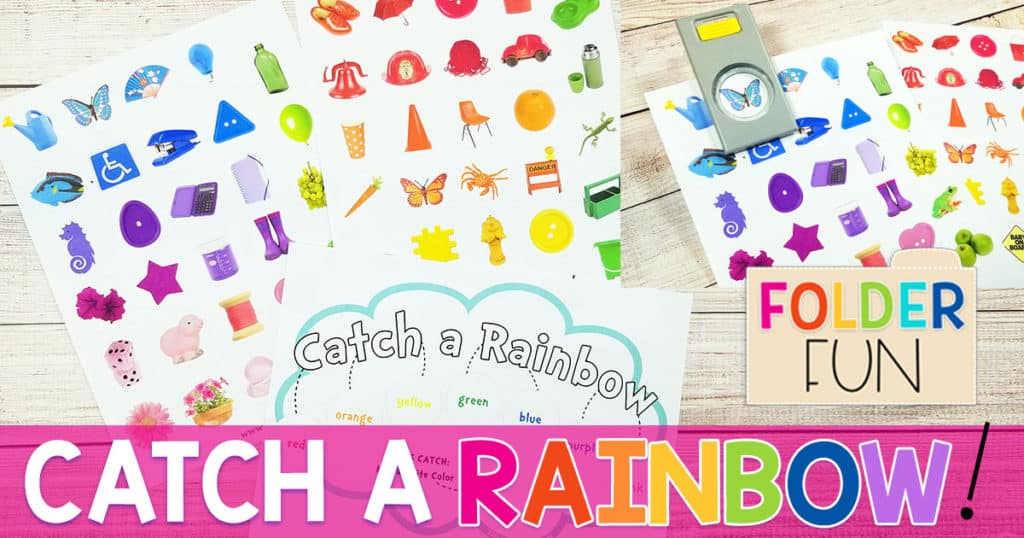 FREE Color Matching Games
Color matching games are great fun for your preschool students! Matching by color is one of the easiest skills for young students to be successful at, and subsequently gain academic confidence. These types of games are fantastic for building visual discrimination skills.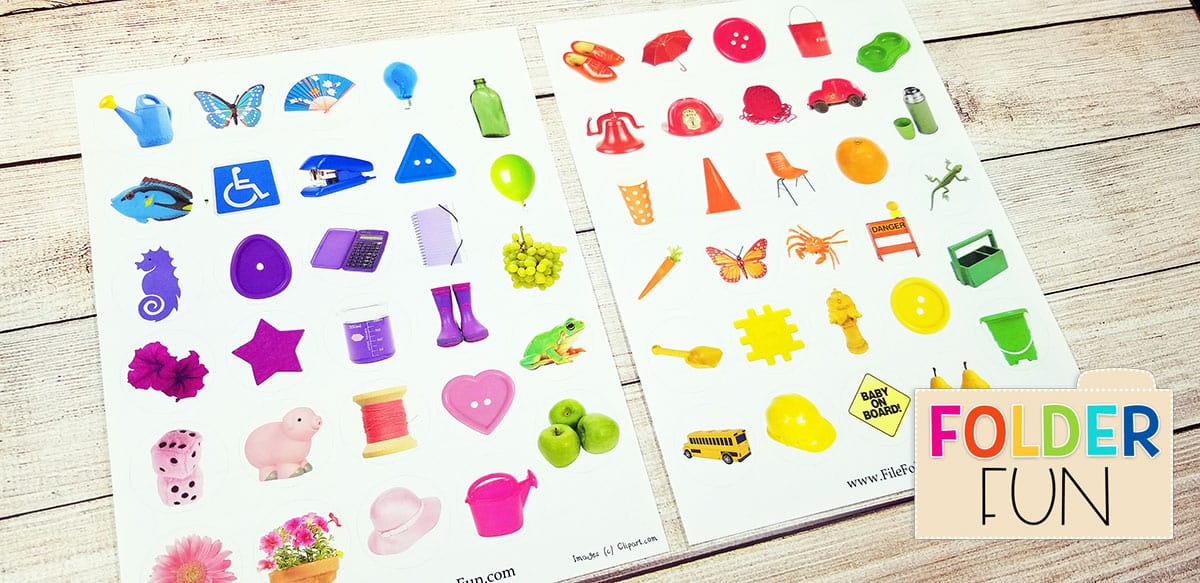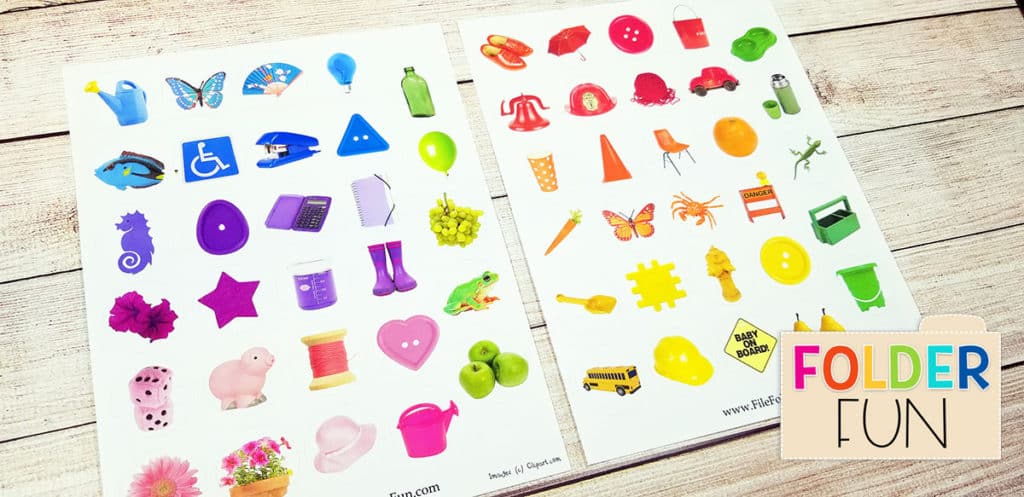 This free color matching game is filled with vivid, real-photo examples of everyday items children might see in the world around them. The photos print crisp and clear and are highly engaging and exciting for your young students.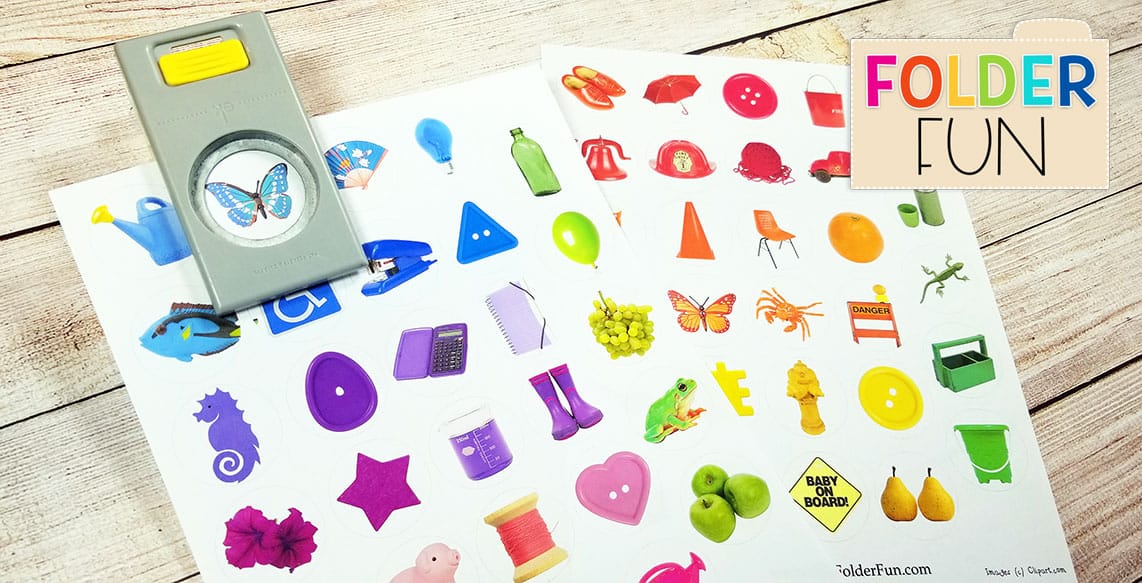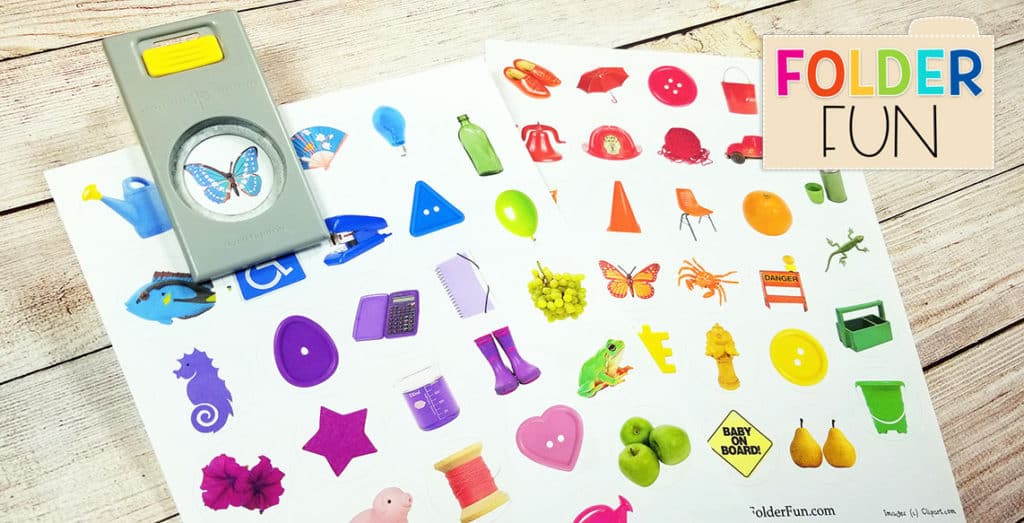 As a PUNCH & PLAY game, this set has been designed to be low-prep! You'll need a 1.5″ circle punch to really speed things up. We own and recommend this specific circle punch from EK tools. This size circle punch coordinates with all of ou PUNCH & PLAY games.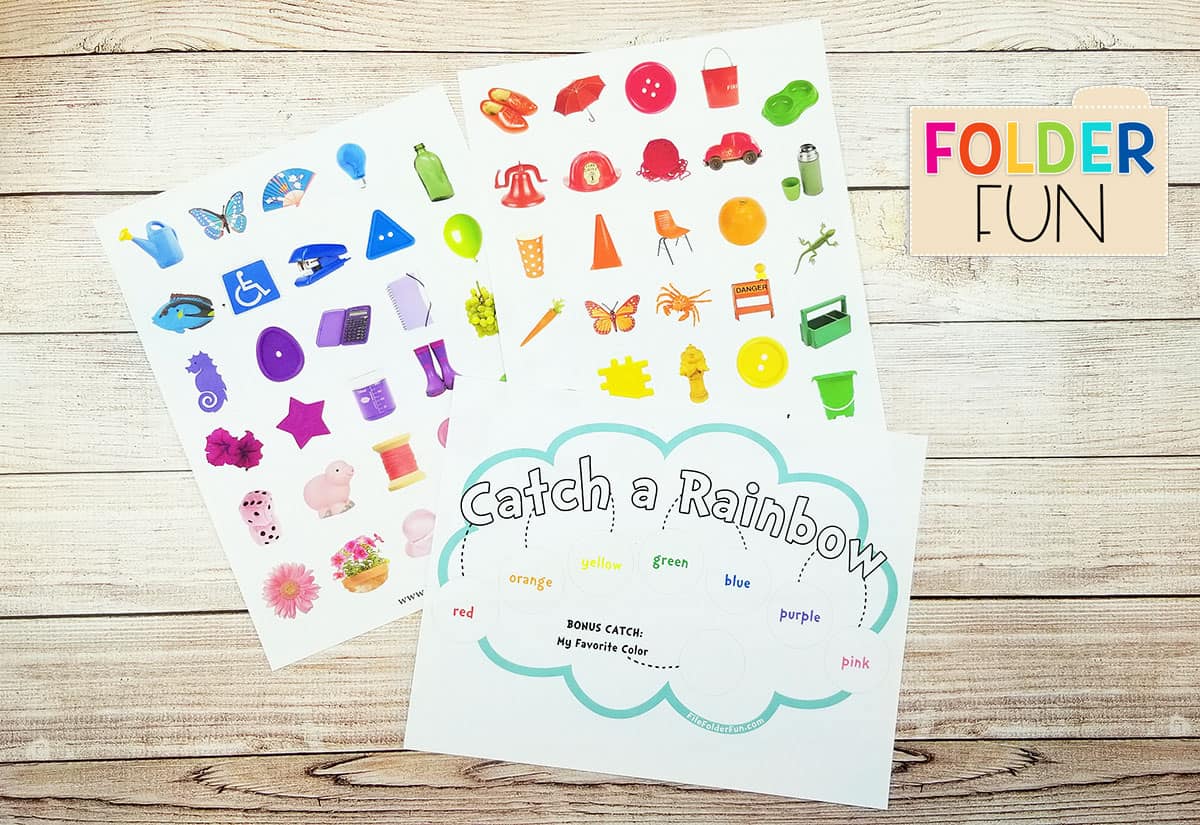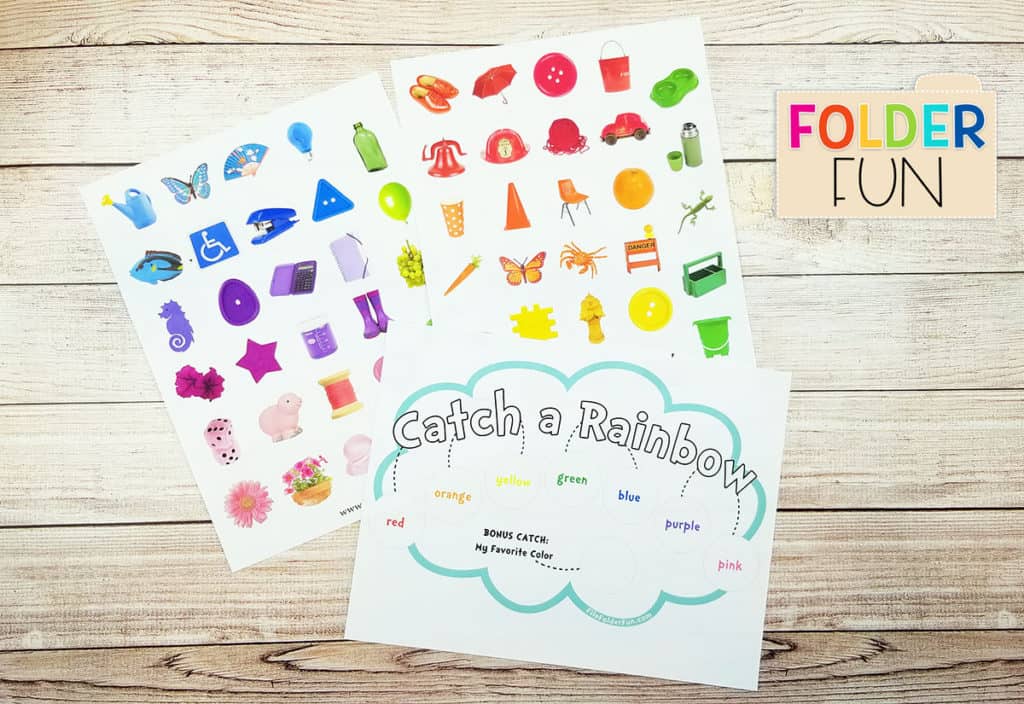 Color Matching Game Assembly:
The game board for this set is the shape of a cloud with various color placements. Print one cloud for each child playing. Print one set of color pictures. Laminate both then cut out using a 1″ circle punch for the dots. Store playing pieces in a small bag inside a folder. Each student will need one cloud gameboard to play. We recommend printing out a few gameboards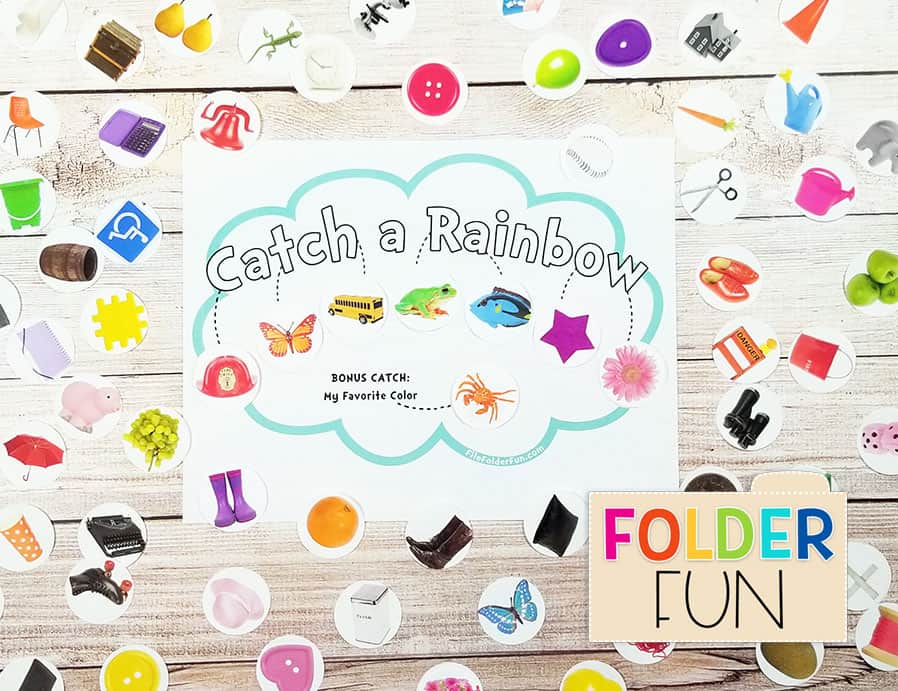 Color Matching Game Play: Turn the pictures upside down on the table. Take turns drawing one circle at a time. If it is a color you need for your rainbow, place it on your board. If not, discard the color, and it's the next person's turn. The first one to fill up their rainbow (with their bonus catch as well) wins!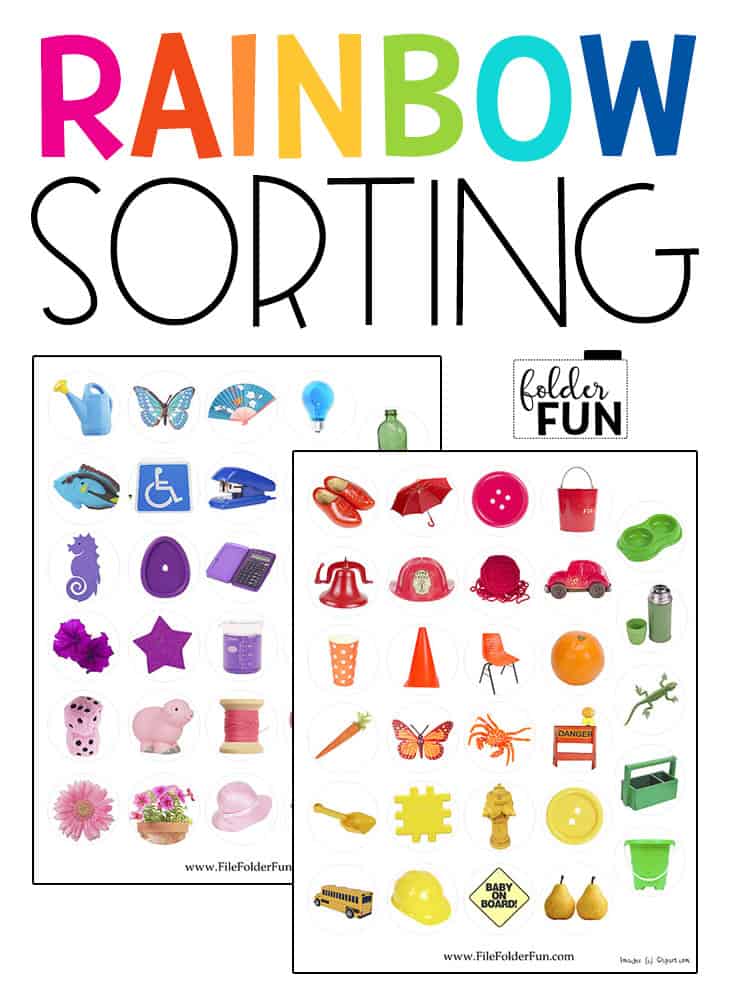 Print this free color picture sorting game for your kiddos today! Use card stock paper and a circle punch for easy assembly.
Expansion Ideas: Learning about colors is lots of fun, especially when you get to use real photos. Begin to talk with children about shades of colors, do they have a light green item or a dark green? etc….Are there any other colors on their item? Can that item BE any other color in real life?
Skill Building Links: Color Charts, Mini Office Printables
Supplementary Resources:A Rainbow of My Own