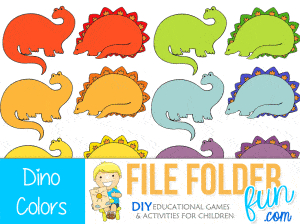 If you have little scientist if your house, they are sure to love these colorful dinosaurs.  The premise of this game is similar to the popsicle game above, however children are matching different objects of the same color.  This is simply another way to work on color matching skills with your children.
---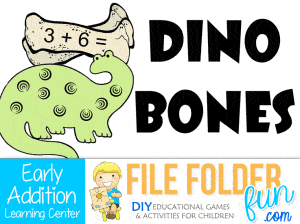 Dino Bones Addition Match Learning Center
This is a printable game for children who are ready to work larger mental math problems up to 10.  Each bone has an addition equation and each dinosaur features a corresponding number of spots.  Learning these early addition skills takes time and practice and this is a great way to continue to build on those skills.
---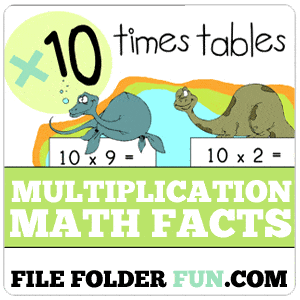 Ten Times Tables
This is a simple multiplication game for children to work on their x10 math facts up to 10 x 12.  We have a set of multiplication games here.
---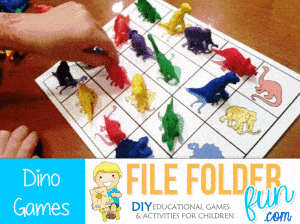 We have a great selection of dinosaur printables you can use with your dinosaur counters.  This set of counters has been one of my favorites.  Use them for colors, patterns, sequencing, adding, subtracting, classifying, and more.