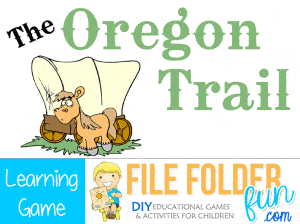 This is a file folder game for children learning about the History of the  Oregon Trail.  You can set up the board so that each players wagon cantravel from Missouri to Oregon, answering key questions along the way!
---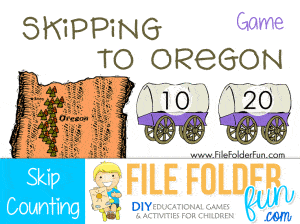 Skip Counting the Oregon Trail Game
This is a game for children who are learning about skip counting.  I've included this game with our First Grade Math Games as well, however the theme of this one will easily tie in with your westward expansion units.
---