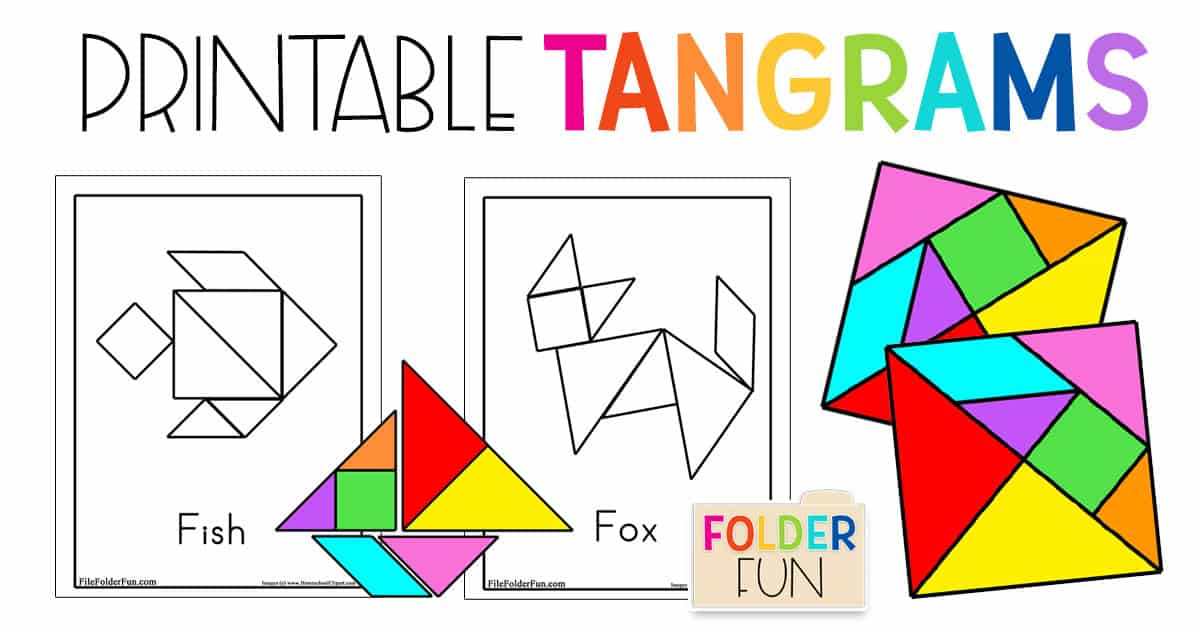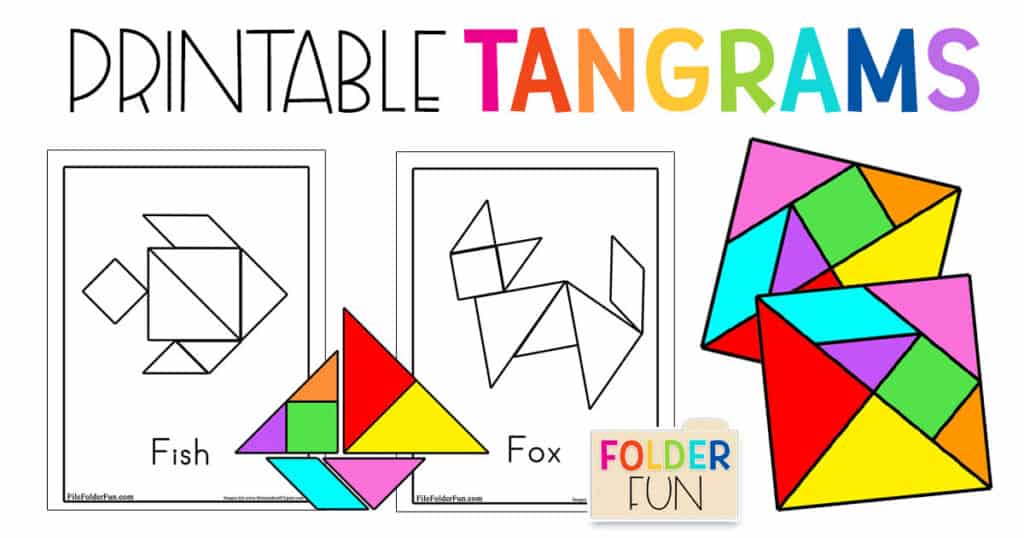 Game Play: Carefully arrange your shapes to make a picture. Can you make your own picture?
Game Assembly: Laminate and cut out your tangram shapes. Print one set of outline cards and one set of shadow cards. Store in page protector sheets in a three ring binder. Place an envelope in the front pocket of the binder.
Expansion Ideas: Using the shadow cards should make the game much harder for young children. To ensure they don't get frustrated encourage them to take a peek back at the outline cards. Additionally, encourage children to try to make their own shape for others to copy.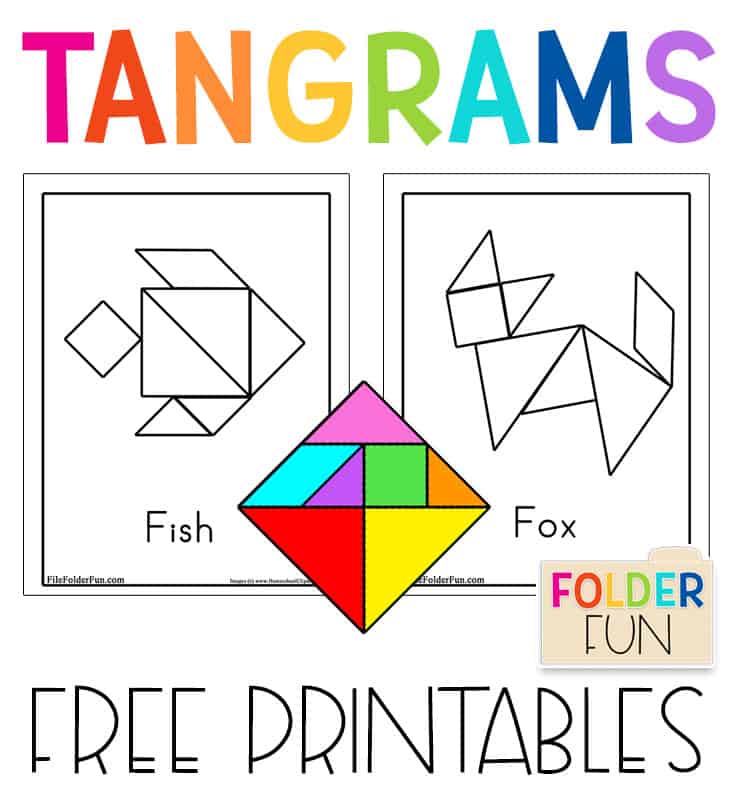 Tangrams Printable
This is a free set of tangram printables you can use for your math learning centers. Print the tangrams on cardstock and the tangram mats on white paper.

Over 700 pages of resources at your fingertips with this amazing Pattern Block Activity Pack. This set includes 230+ unique picture designs with 3 levels of difficulty each. BONUS: 8 universal activity pages covering counting, graphing, tally marks, addition, subtraction, inequalities, number words, writing, shape identification, ordinal number words and sequencing. Each sheet can be paired with any of the pattern block mats which cover alphabet, numbers, animals, transportation, seasons, and holidays. With this set you'll have no-prep math learning centers for the entire year! Click Here
Skill Building Links: