Game Play:  Choose a word strip and place it on your board in the correct spot.  When playing multiplayer each child gets one gameboard and all word strips are placed into a small container in the center. Children take turns drawing a word and placing it on their board if they have a match. If they don't have a match the word goes back into the container and it's the next persons turn.  First one to fill up their board wins.
Game Assembly:  Print on cardstock.  This game contains four different game boards and 32 different compound words.
Expansion Ideas: Use the blank worksheets provided in this game pack as follow up reading and handwriting worksheets.
Skill Building Links:
Beginning Blends Letter L Game
Consonant Blends File Folder Game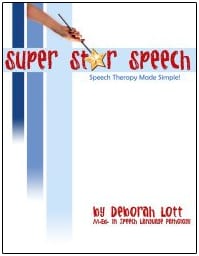 Supplementary Resources:  Super Star Speech (I used this program with one of my children and it made a world of difference with his speech. It's filled with resources, ideas, tips and games you can play with your child to build speech skills. While this is available on Amazon, I recommend purchasing this as an eBook due to the reproducible assessment charts you can use with multiple students.   We stored ours in a three ring binder and created a fun cover page for it.