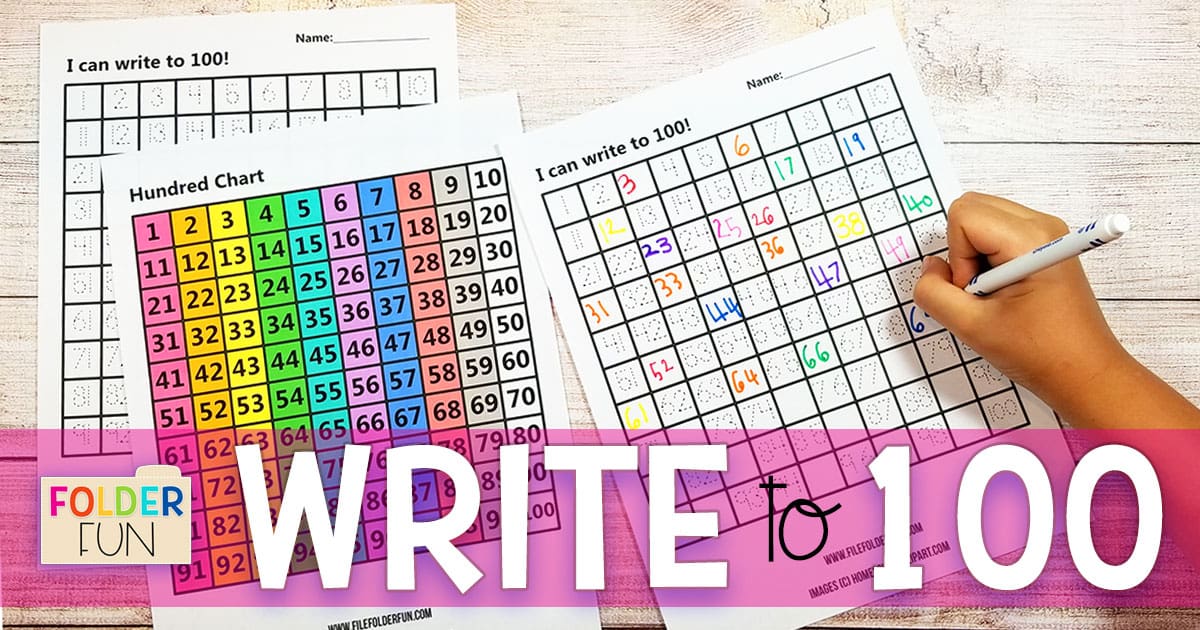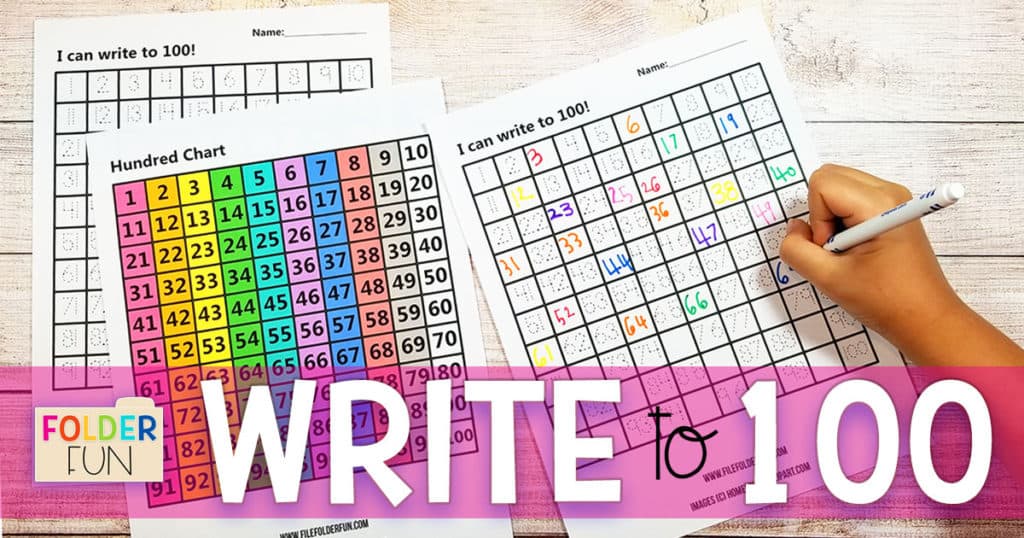 Counting to 100 is an important math milestone in your student's education. Learning to count beyond 10, or even 20 isn't as difficult as it seems. Student's soon realize there is a pattern to numbers as they go up in each incremental block of 10. These free printable resources will help your student write to 100 and find skip counting patterns along the way.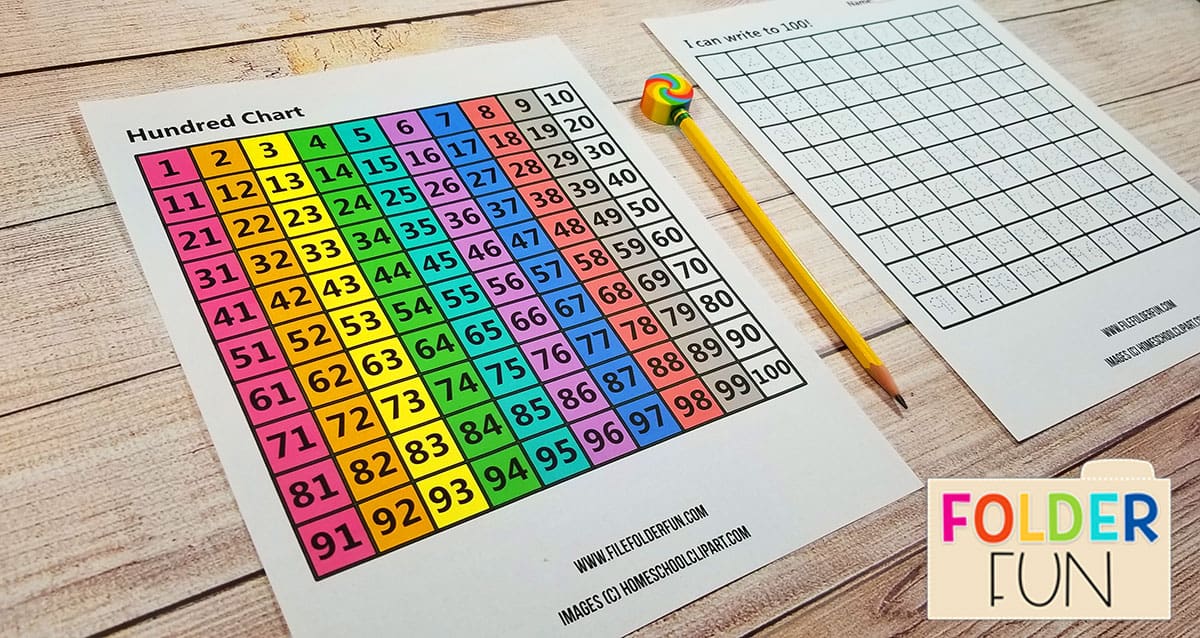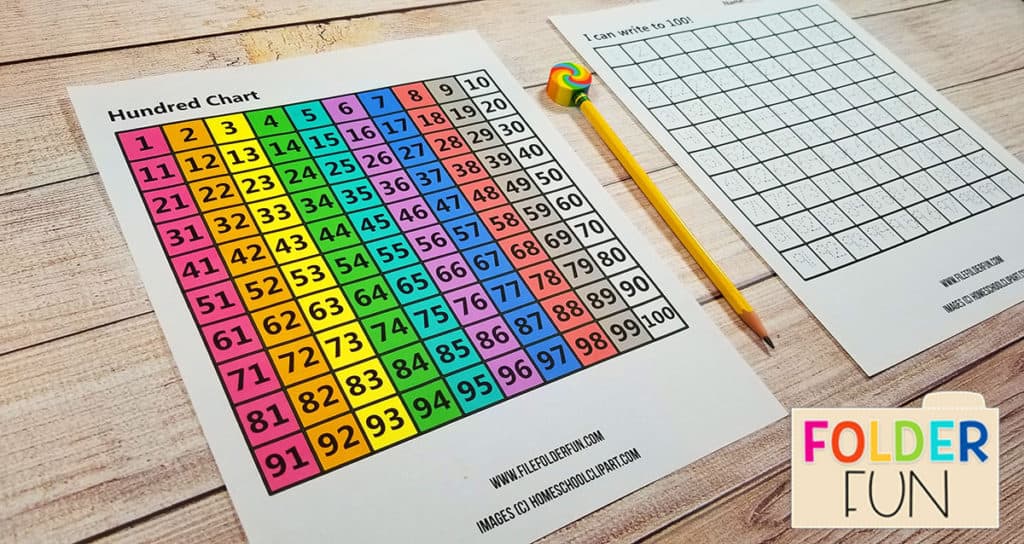 Before learning to write to 100, you'll want to be sure that your student can count to 100. Use our free printable hundreds chart to practice counting each morning. Point to each number as you count. Older children can follow along with their own finger as they count.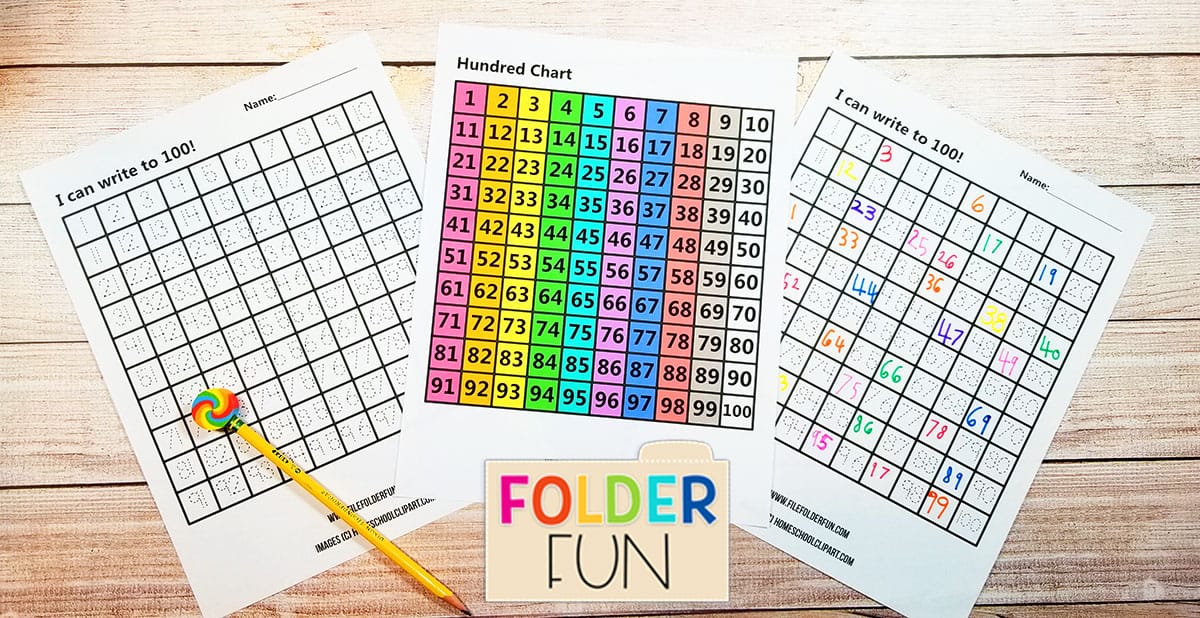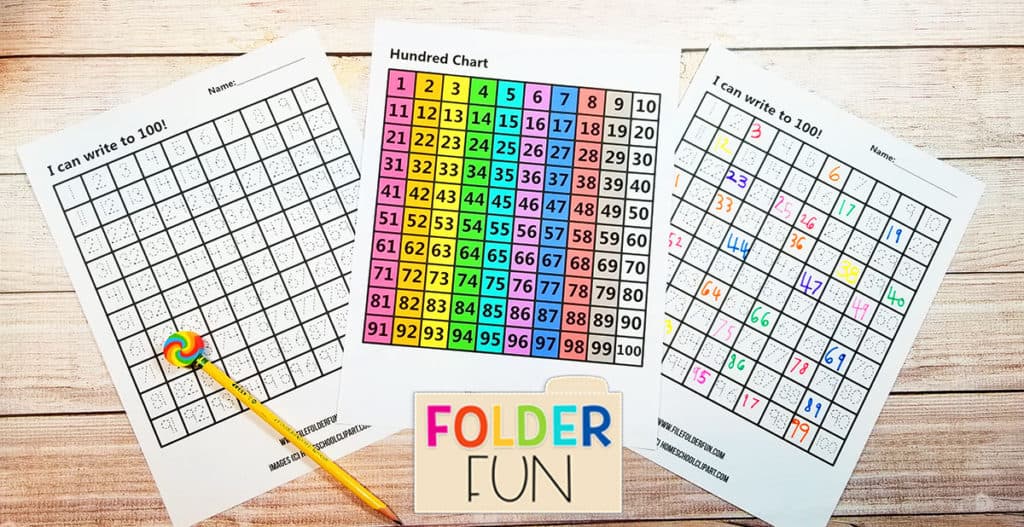 Once your student has a good handle of counting to 100, introduce them to the first few pages in our Write to 100 Printable Pack. These pages include a traceable hundreds charts for students to trace every number up to 100, as well as a hundreds chart with various blanks for students to fill in as they count.
Contents:  This set includes free printable worksheets for children to practice writing to 100.
Tracing to 100
Fill in the Blank
Counting by 2
Counting by 5
Counting by 10
While the pack is listed in numerical order, it's likely easier to first teach students how to count by 10's, then by 5's, then by 2's. Here are some tricks and tips to using this pack with your student:
Skip Count by 10's Worksheets: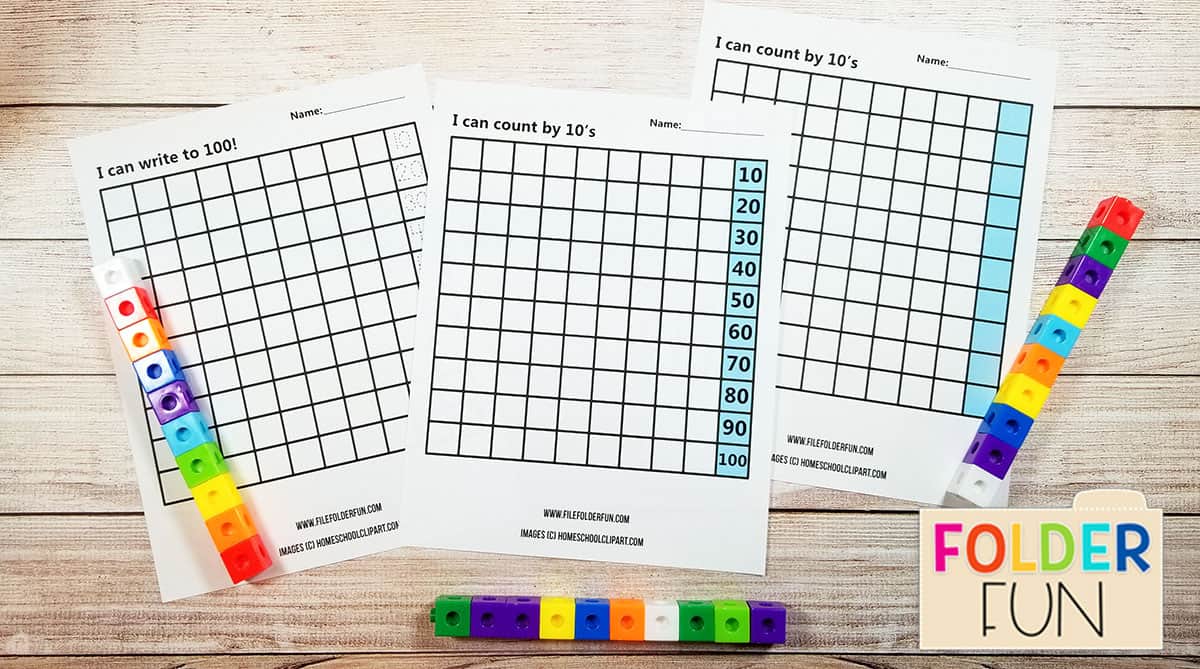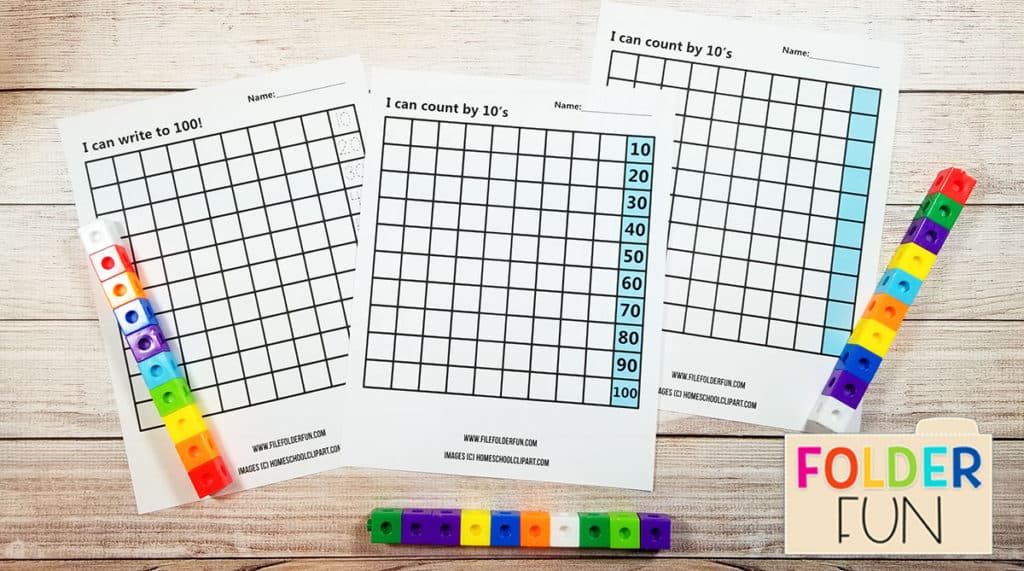 Skip counting by 10's is probably the easiest for students to learn! The numbers seem to roll of the tongue and young children love to show off their skip counting knowledge by counting by 10's. To introduce the concept of skip counting, show students the skip counting chart and count along as you move your finger down the row. You'll want to count with a rhythm that students can emulate the flow. Use the complete hundreds chart to show children that 10's get to skip an entire row of numbers, they just jump down each time till they reach 100.
Skip Count by 5's Worksheets: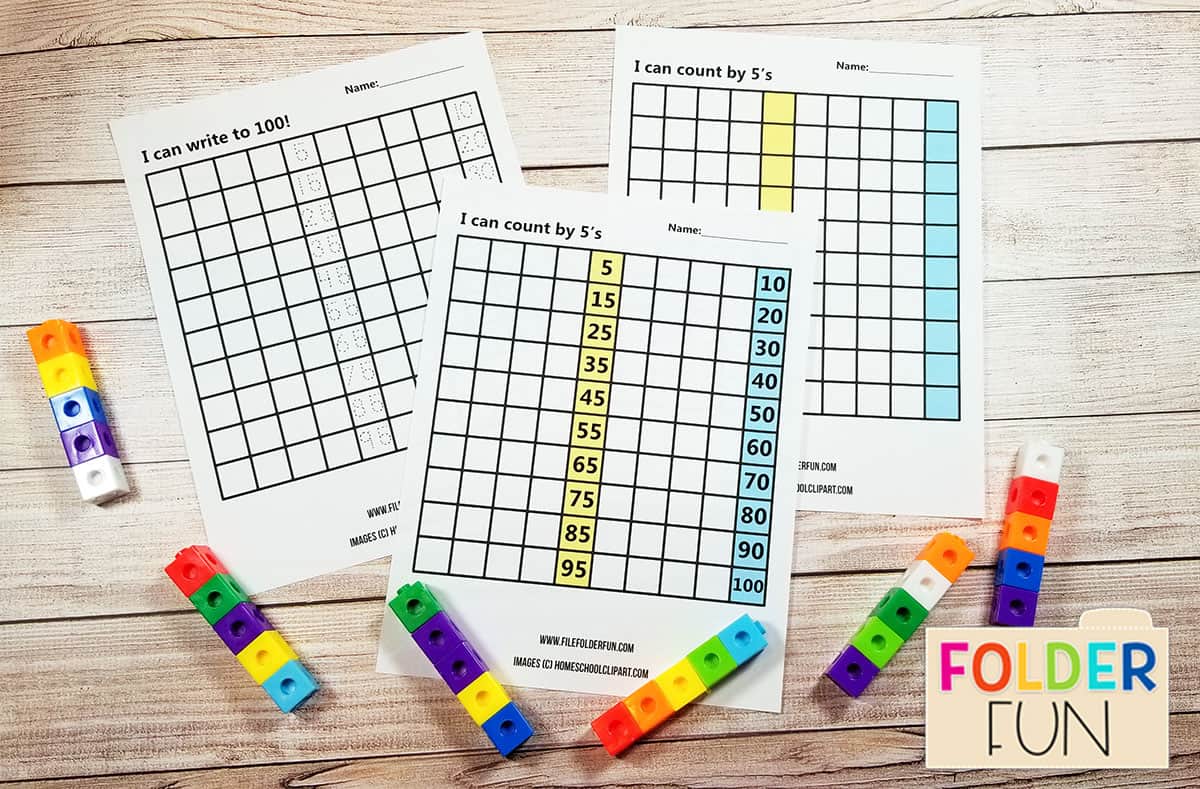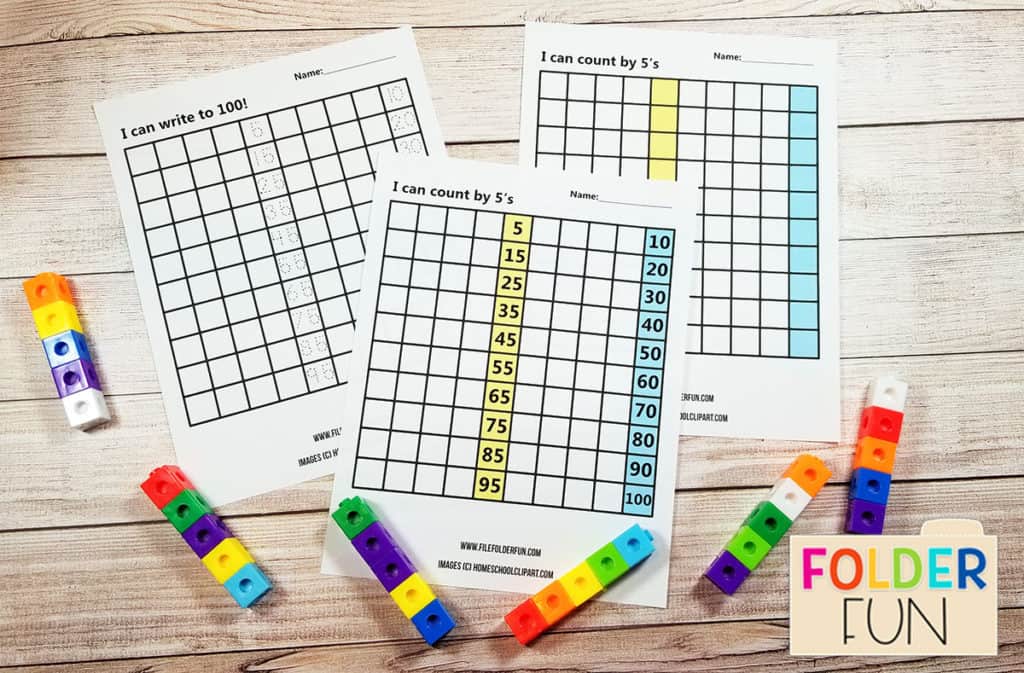 The next section of the pack includes skip counting by 5's. As children have already learned to count by 10's, you are really just adding a "halfway" mark in the middle. Show children how to JUMP from 5 to 10, then to 15 to 20 and so on down the chart. Point out the pattern of numbers ending with either 5 or 0, and how the numbers always land in the same columns.
Skip Count by 2's Worksheets: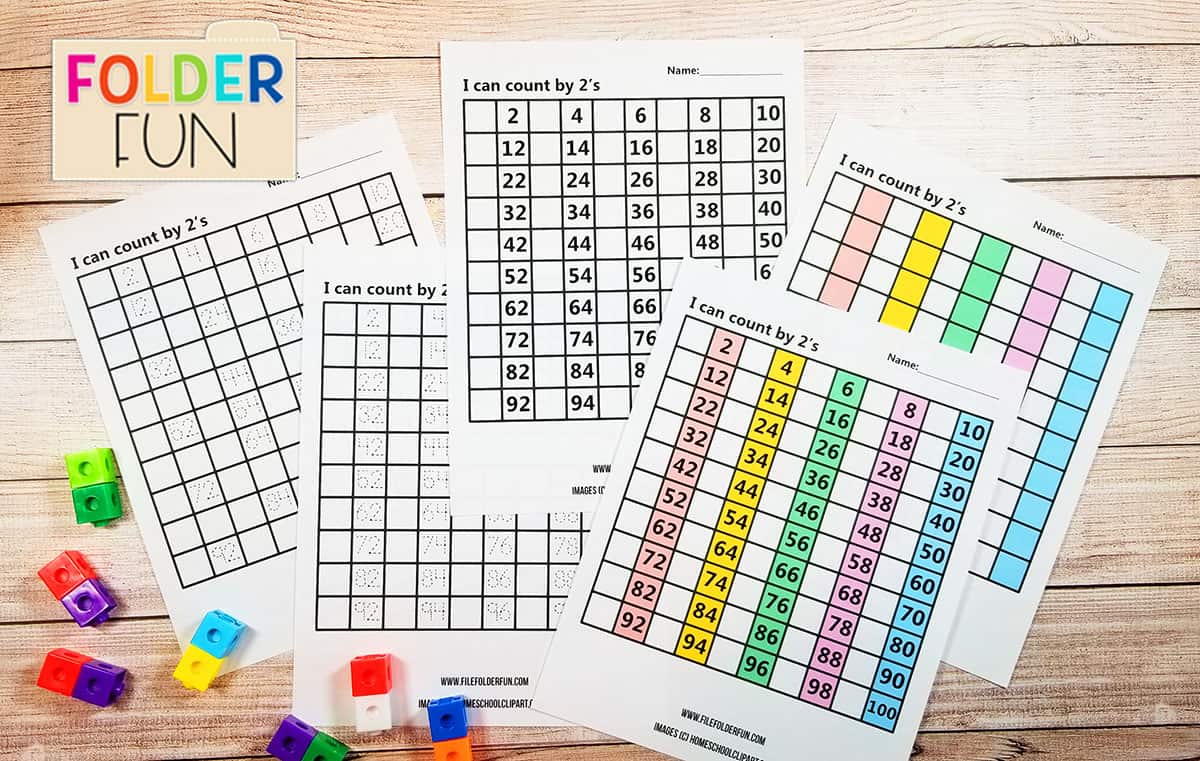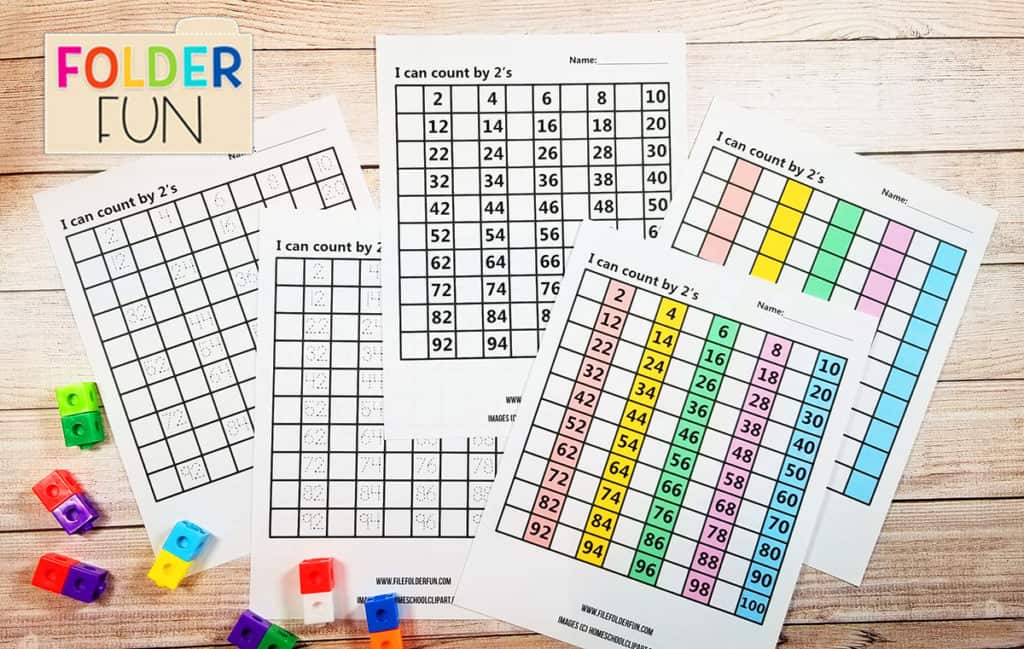 The next section of the printable pack includes resources for learning to skip count by 2's all the way to 100. There are colorful skip counting charts, tracing pages, and blank skip counting guides. Use these resources, along with snap cubes or another counting tool to introduce your student to the patterns of counting by 2's.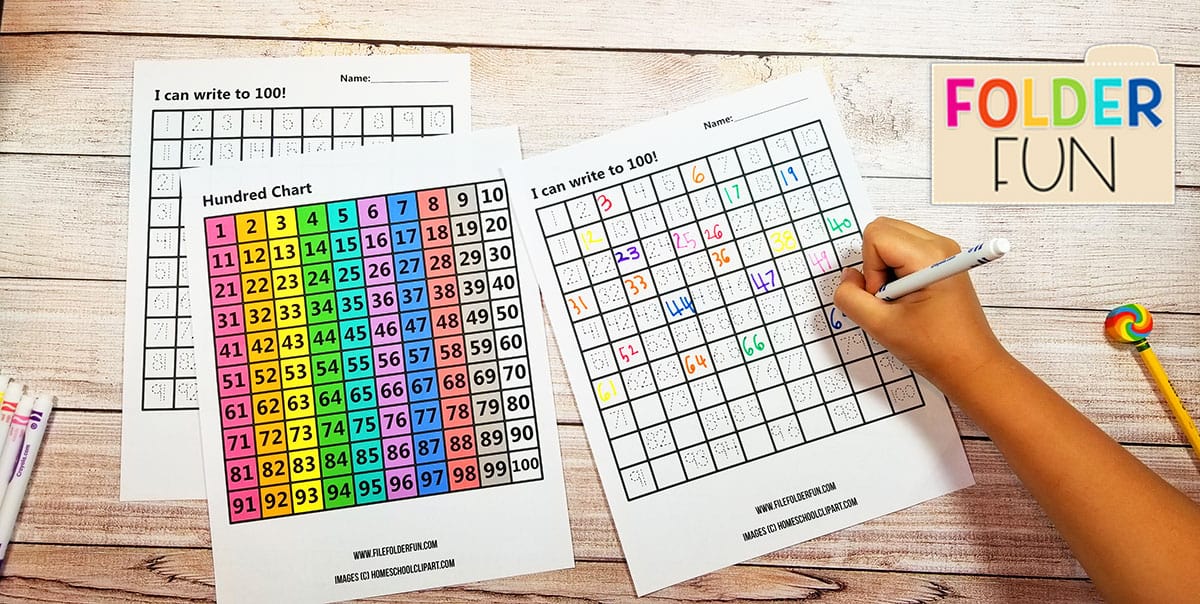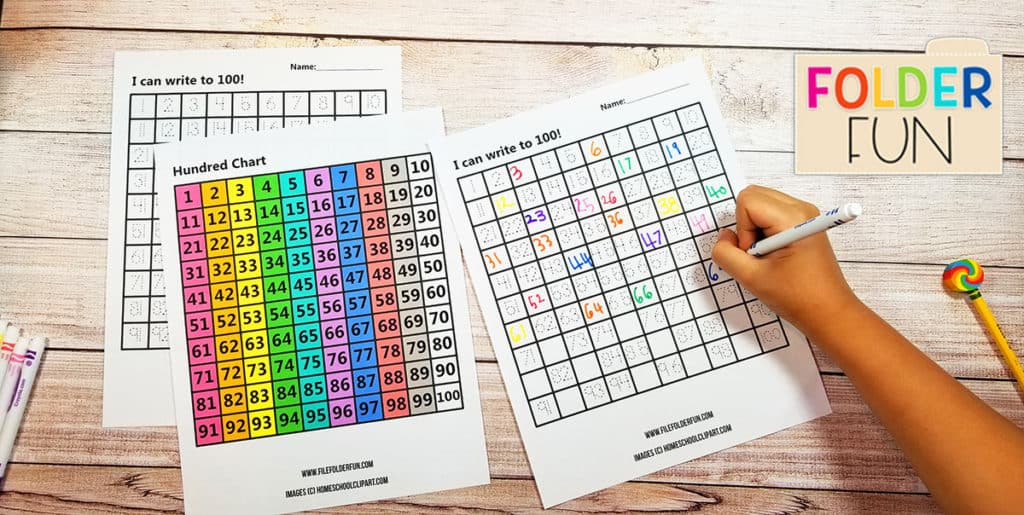 Expansion Ideas:
These charts are helpful when used alongside mini office and resource centers.  The blank versions can be adapted to work on skip counting by having children color in the squares of each number they land on.
Skill Building Links:
Supplementary Resources: