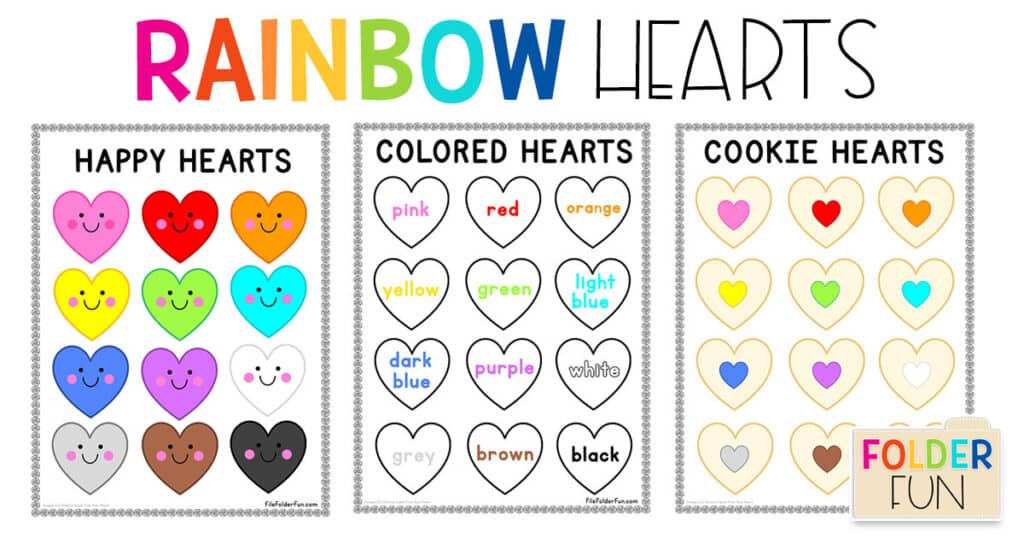 Learning about colors is a wonderful skill to teacher your toddlers and your preschool students. Younger students can learn to identify colors by sight, while older students can begin to learn shades of colors, as well as learning color words. We've created some fun activity mats, and matching games you can use to teach your students a rainbow of colors!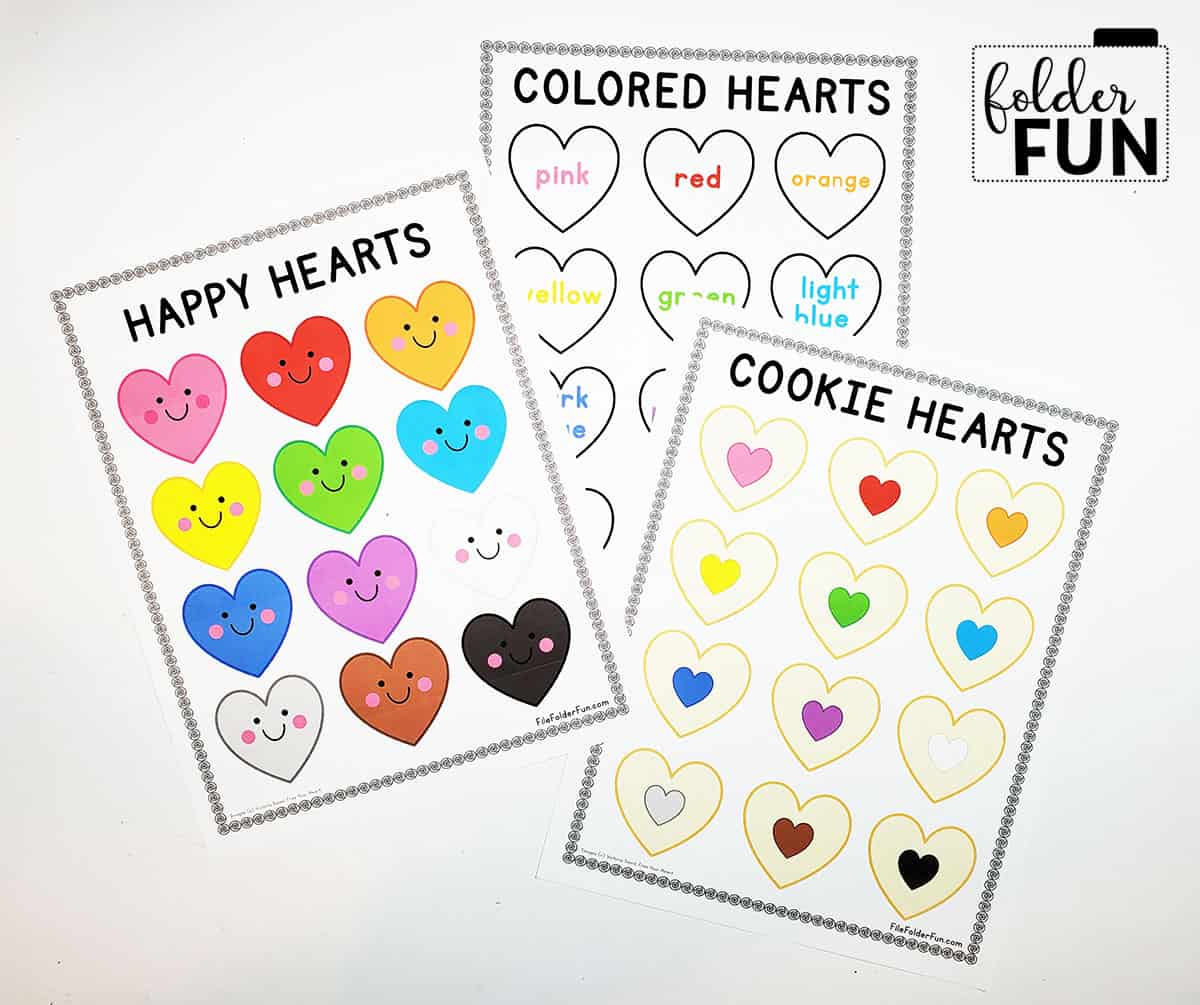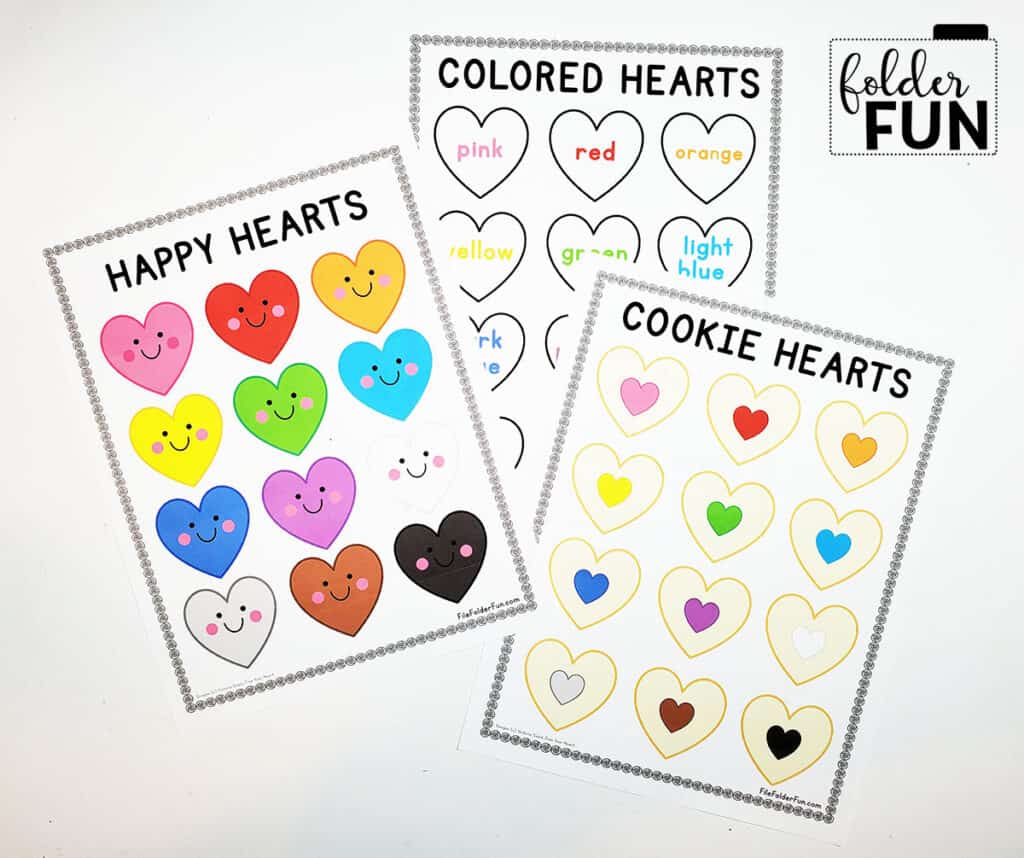 Matching Games for Toddlers
We've added three different sets of activity matching cards that coorespond with each other. The simplest way to play this game with your tots is mount two of the sheets to a file folder, and cut out the other sheet for matching pieces. Tots can match the Happy Hearts to the Cookie Hearts by visually identifying the matching colors.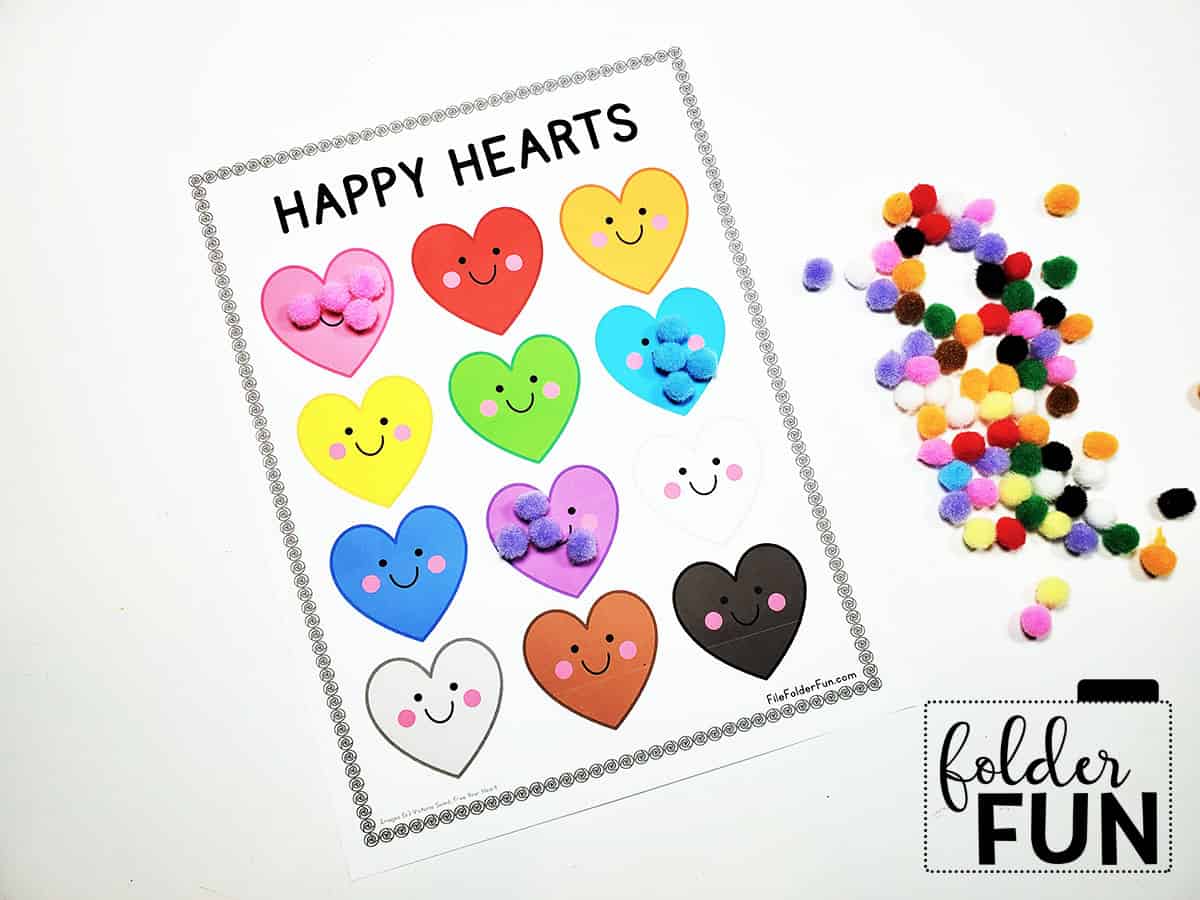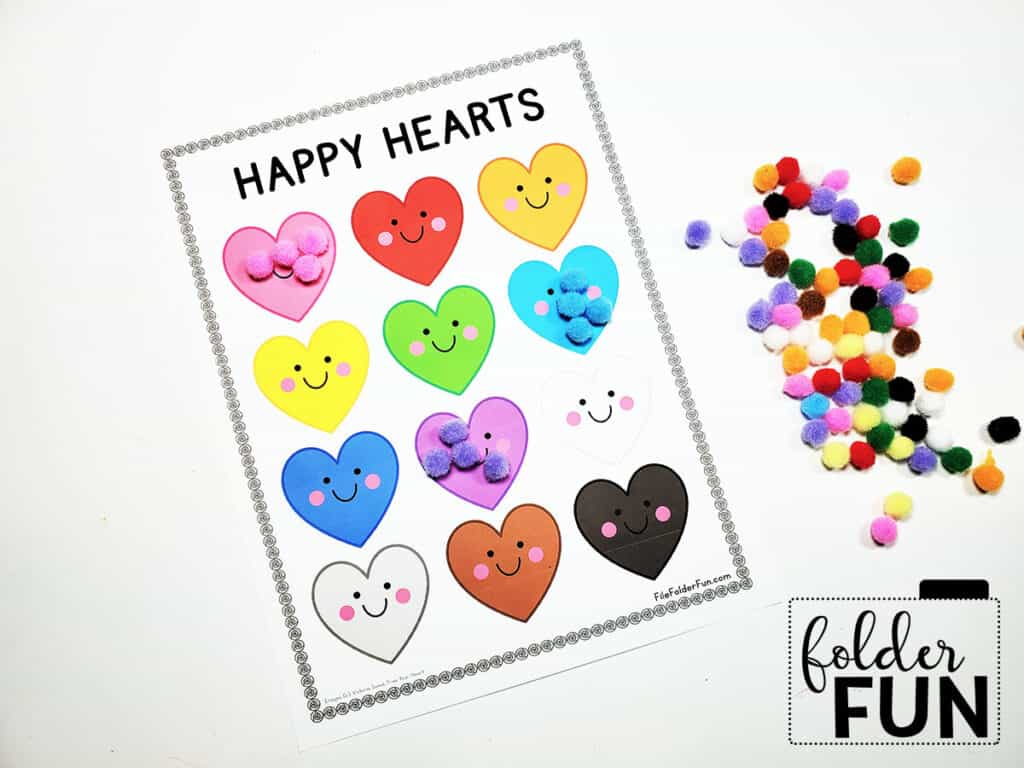 Free Matching Games
Alternatively, with your older students (3+) you can print extra mats to use alongside colorful manipulatives. Look for things you have on hand that you might have a rainbow of; playdough, or even fruity cereal comes to mind. If you have mini-poms those work great as well!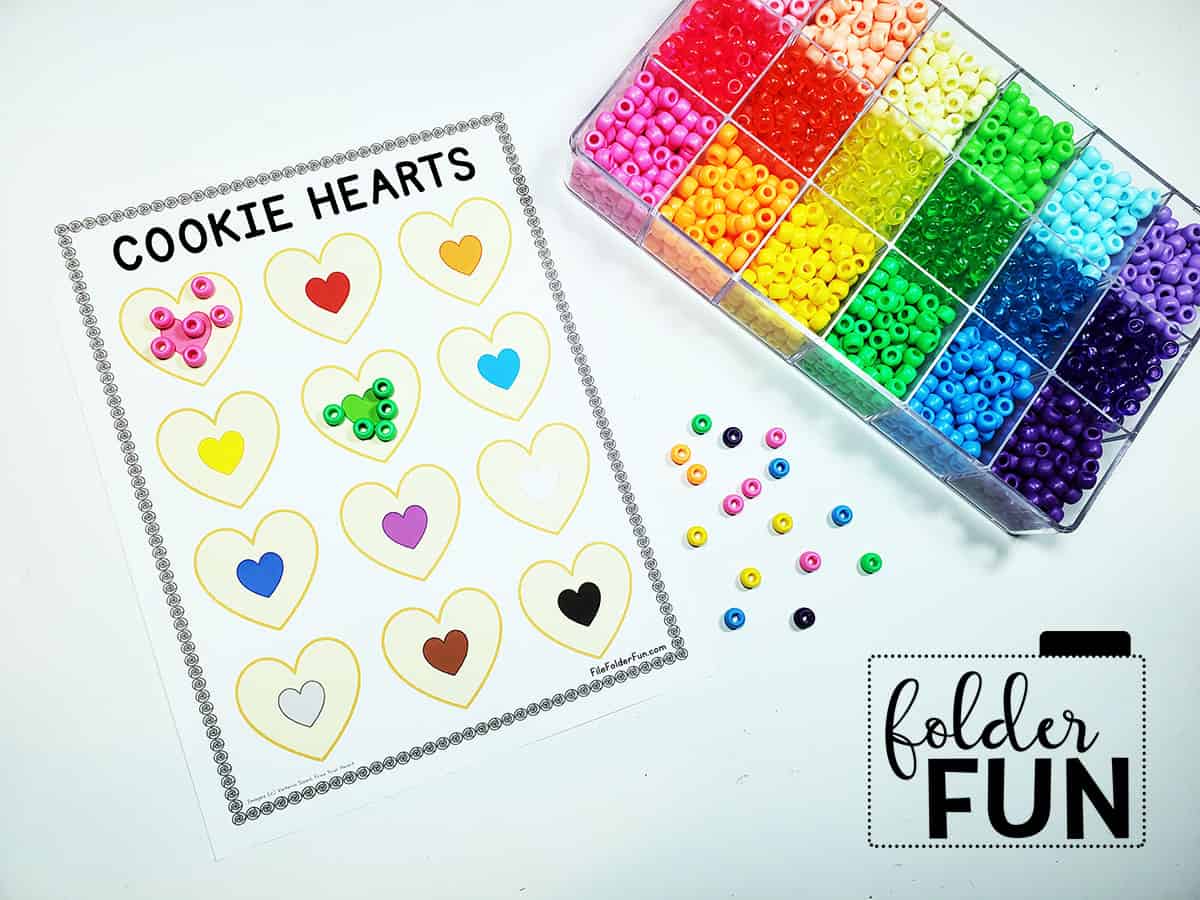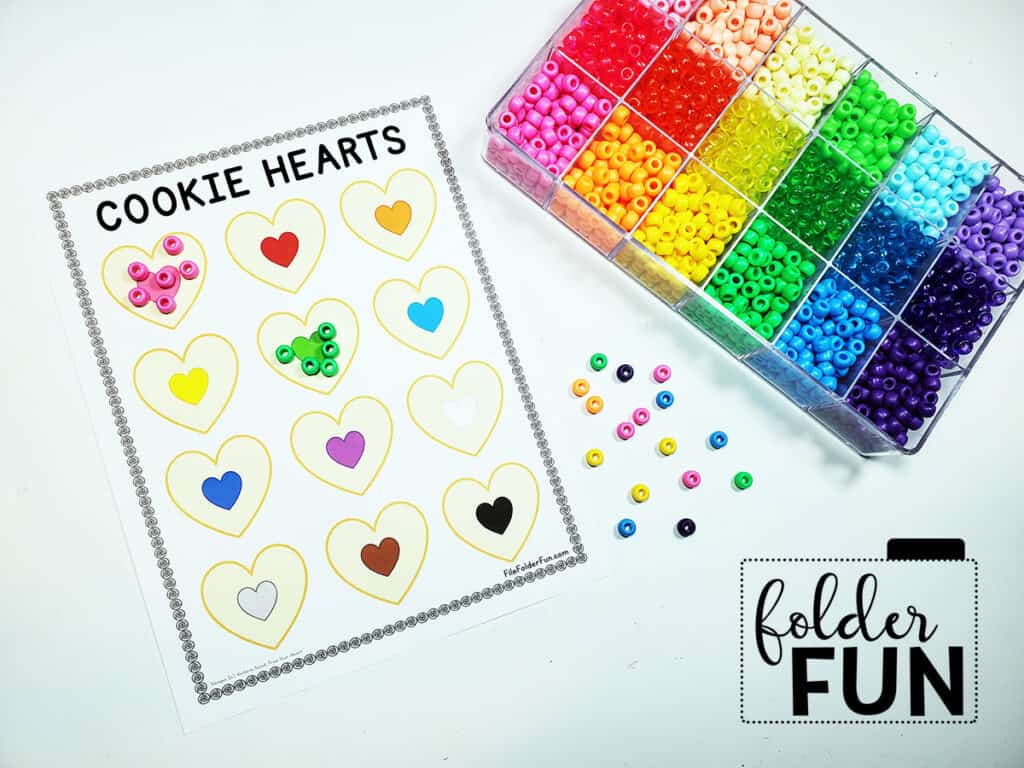 You might not have every single color to match the mat, but these color matching activities will build key fine motor skills, and there is no harm in children recognizing they don't have any of a certain color. You might even have them go on a hunt through their toy bin to find a matching color for each cookie.
Color Games for Preschoolers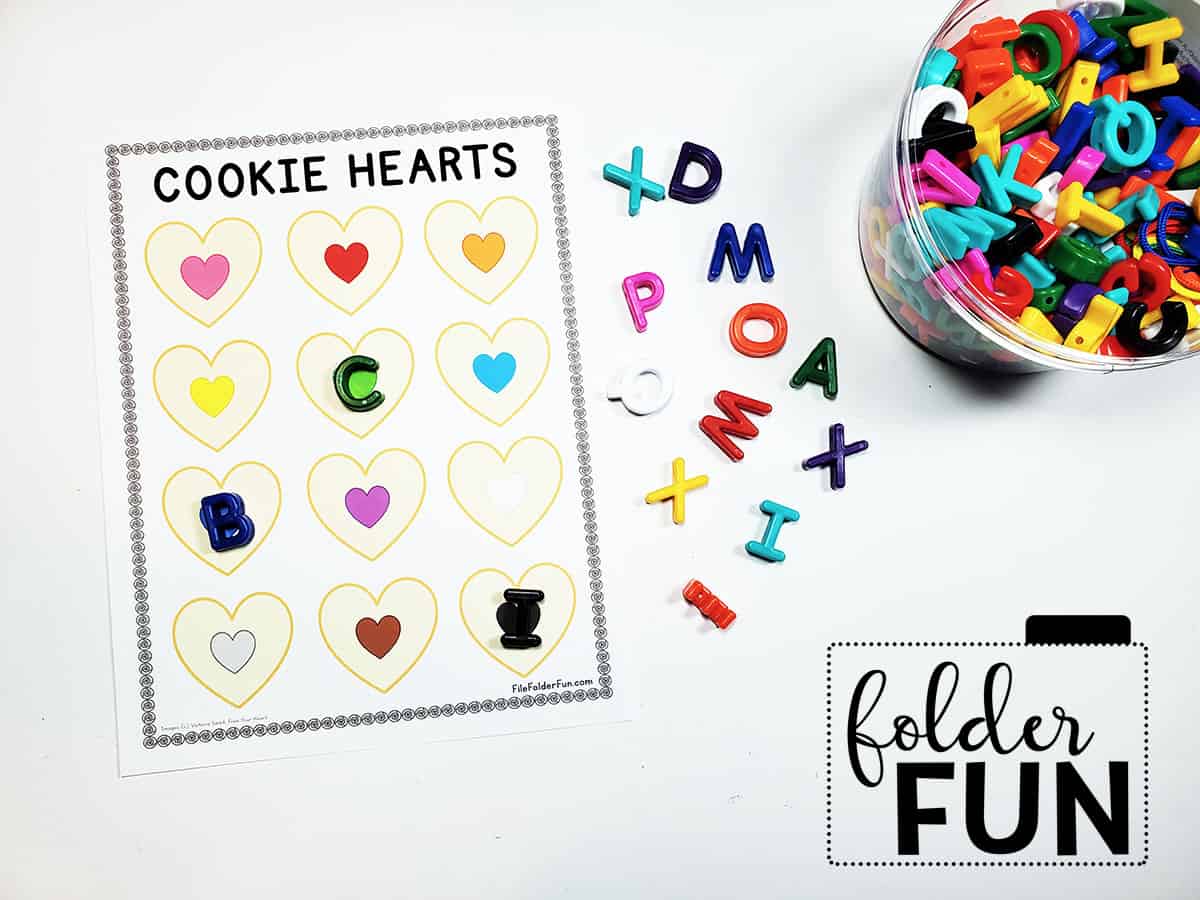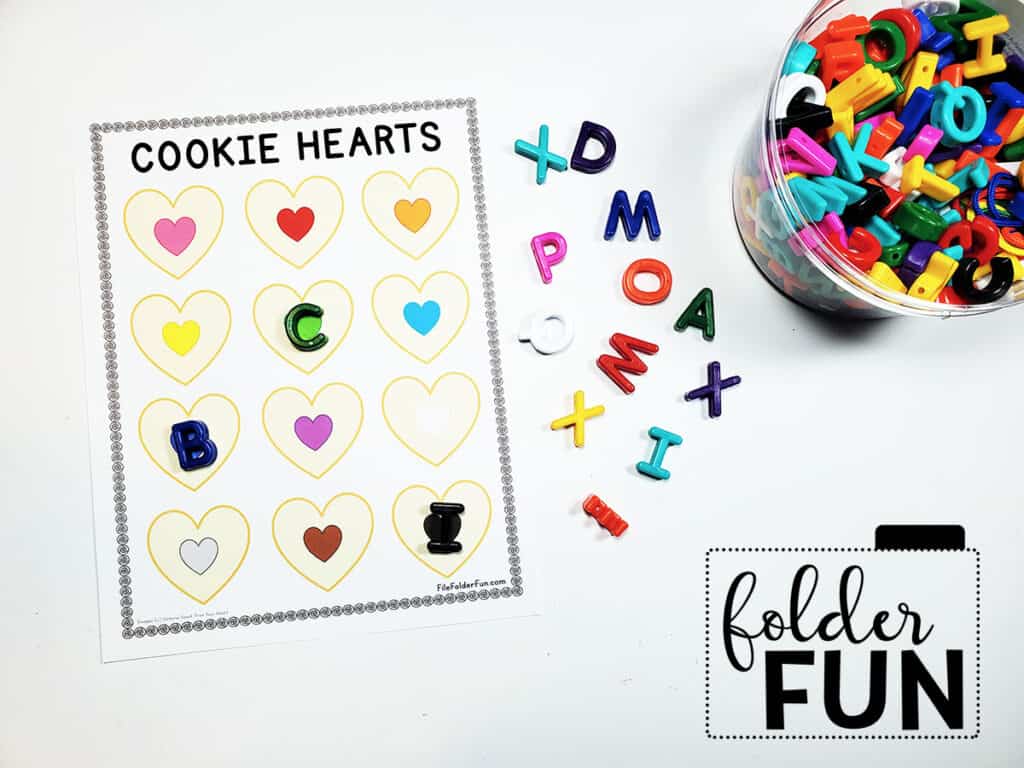 Pair up one of the activities with some rainbow ABC's and you've got a great extended activity that will add in some early literacy exposure as well. If your student is ready for more alphabet fun, try our Alphabet Hearts File Folder Game to build letter recognition skills.