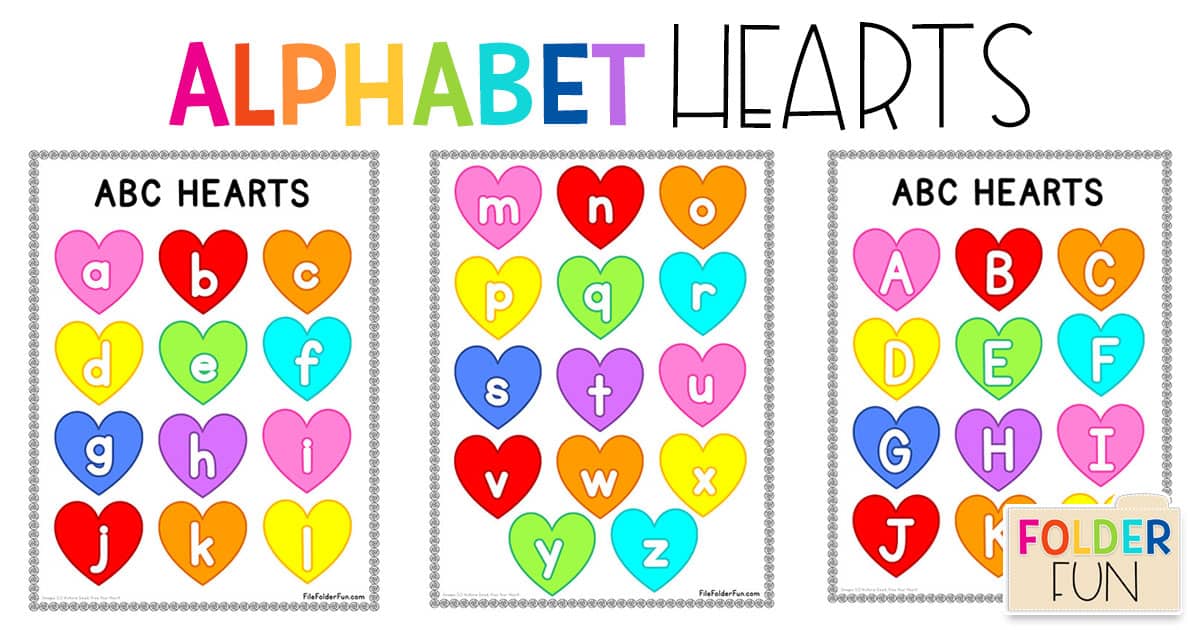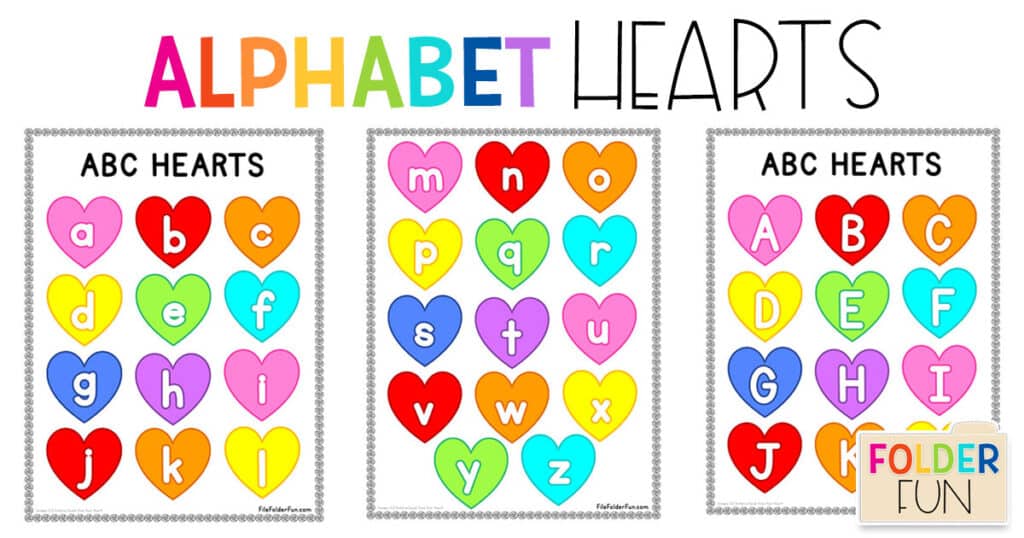 Learning the alphabet is more than just learning to sing the alphabet song. Students can build on their alphabet knowledge by learning letter identification of both uppercase and lowercase letters. This free printable alphabet matching game will help your students recognize each letter and find the corresponding math.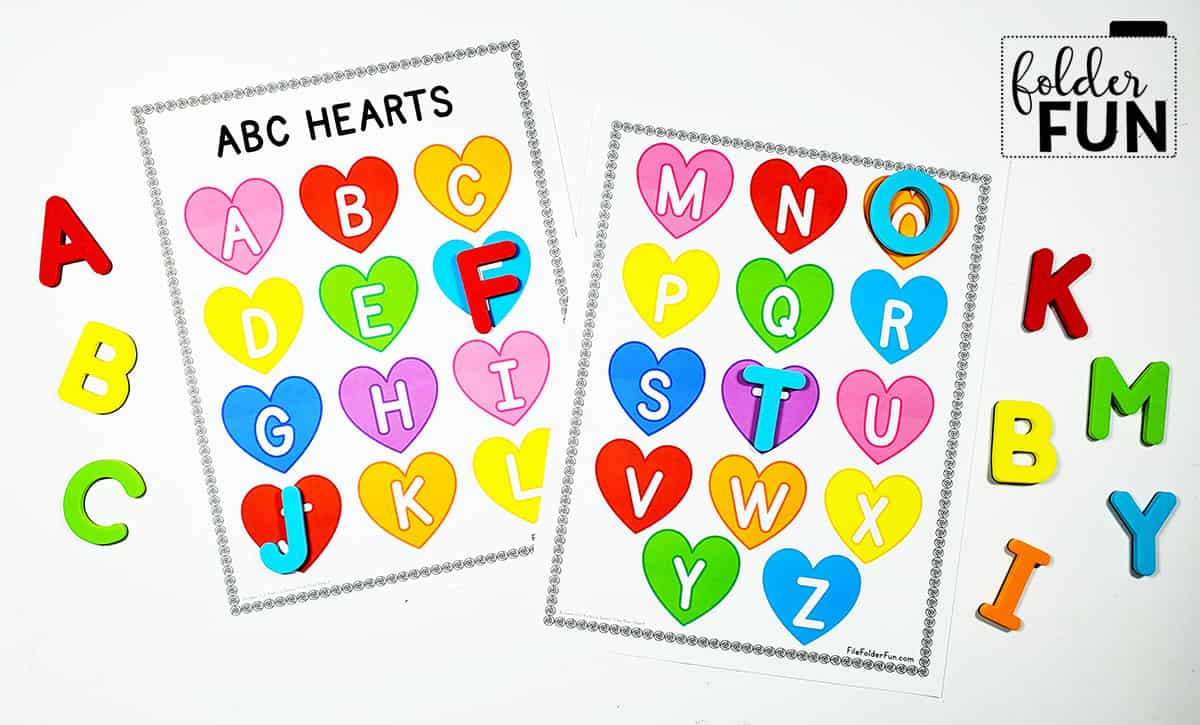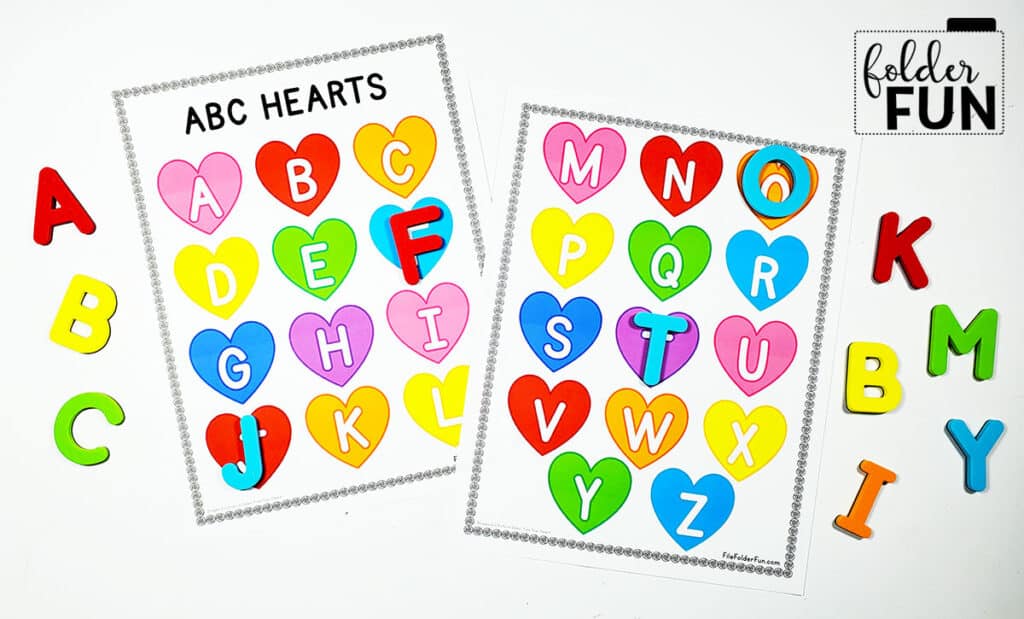 Game Play: Choose a lowercase letter heart and find the correct uppercase letter on the gameboard.
Game Assembly:  This game requires a single file folder. Mount the uppercase alphabet to the file folder and cut out the lowercase letters for playing pieces.  Alternatively, you can cut out all the letters and play this game as a simple matching game. Further, you could create two different file folder games out of this set, one with the lowercase alphabet, and one with the uppercase alphabet. Students could then use physical manipulatives, such as letter tiles, alphabet magnets, etc…to match to each game board.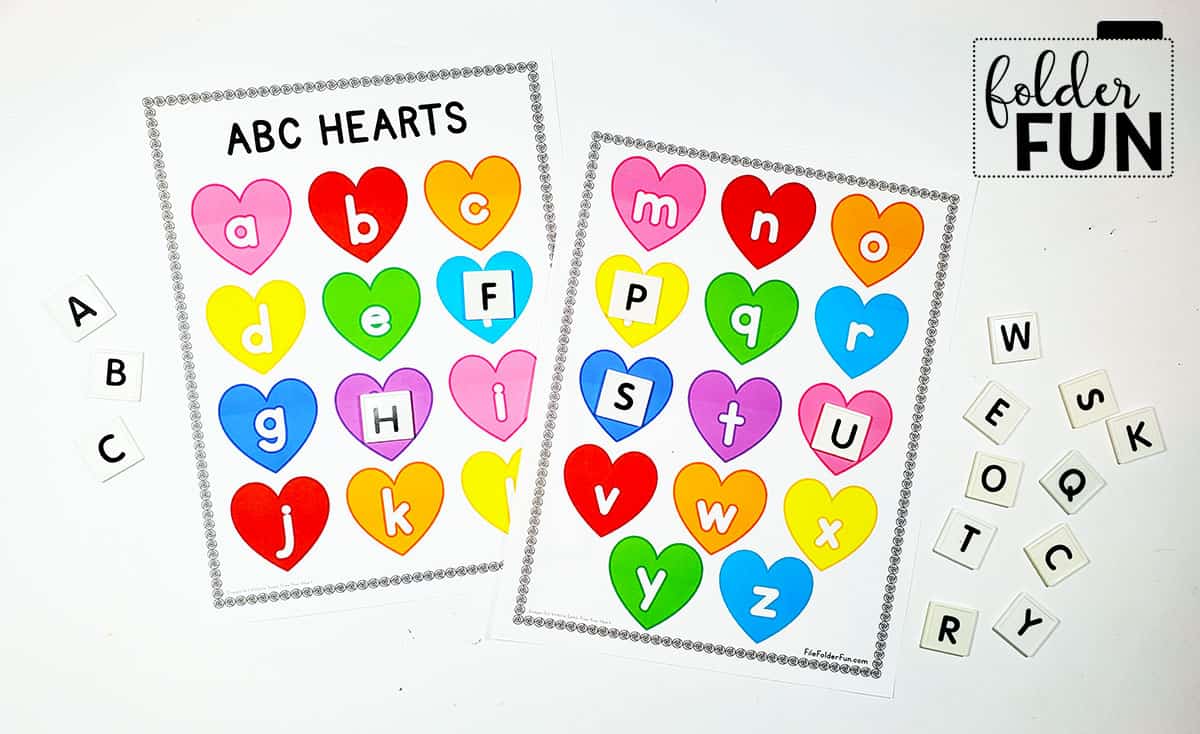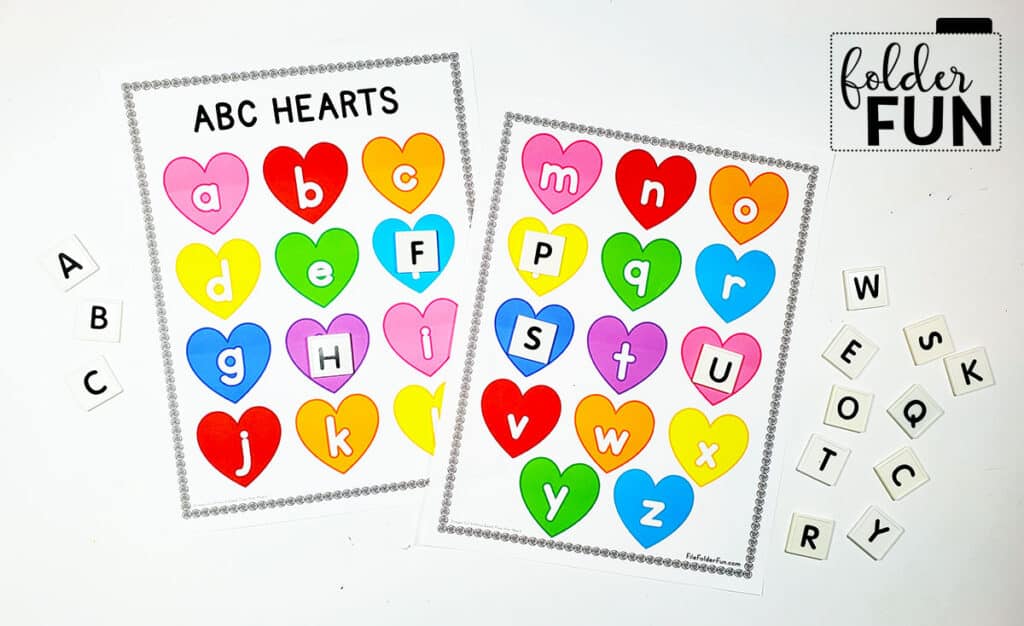 Expansion Ideas: This is a great transition game for children as the lowercase and uppercase letters are colored the same. Therefore your student only has a few different hearts to choose from as the correct answer.  If your student is ready for something more difficult than alphabet matching, you can have them begin to sort the hearts in ABC order.  Present your student with 5-6 hearts at a time and get them started placing them in order.  Singing the ABC song helps!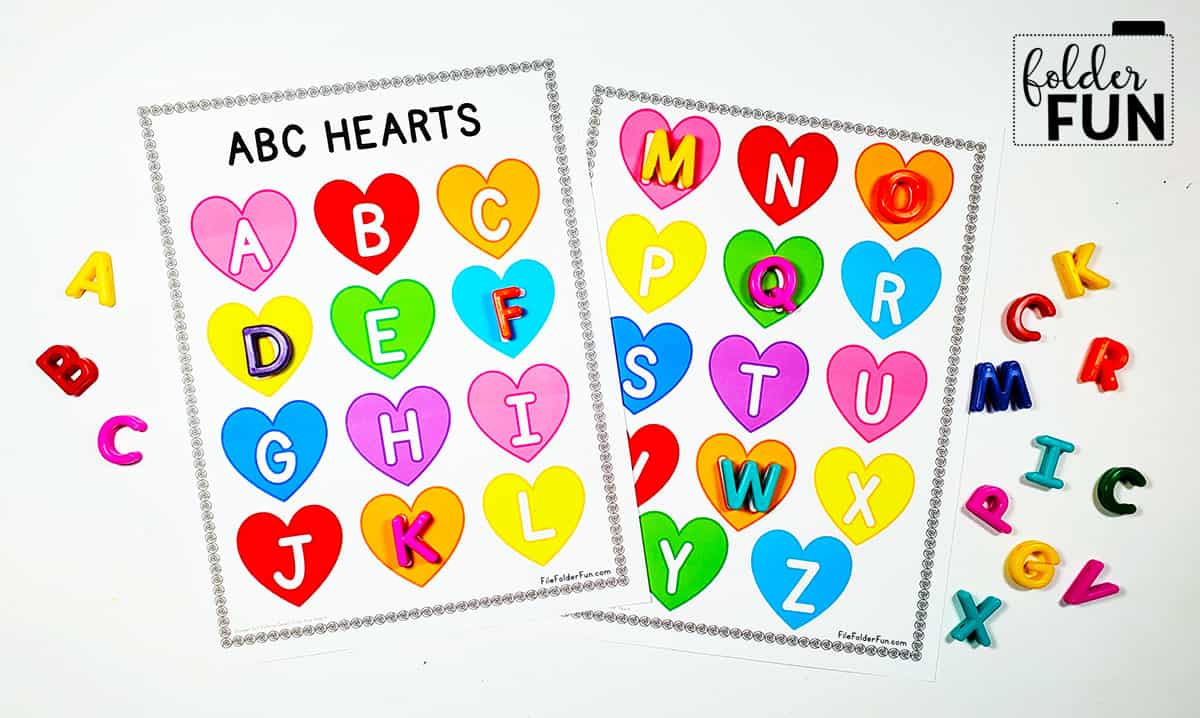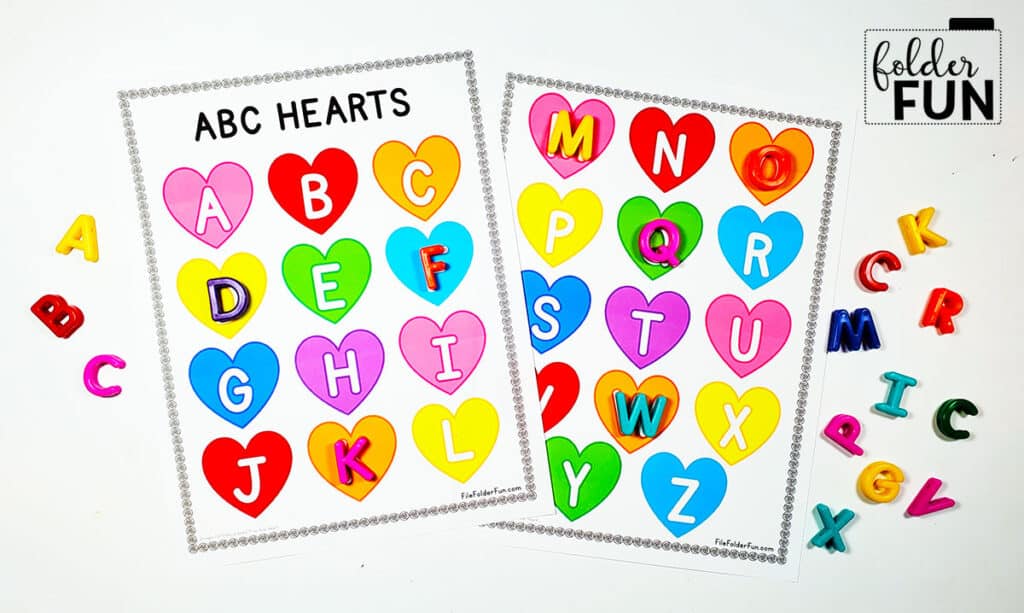 Hands-On Manipulatives: Play this match game with letter tiles, or alphabet magnets to add in some extra hands-on learning. If you have alphabet lacing beads, they almost match up with the hearts perfectly as shown above.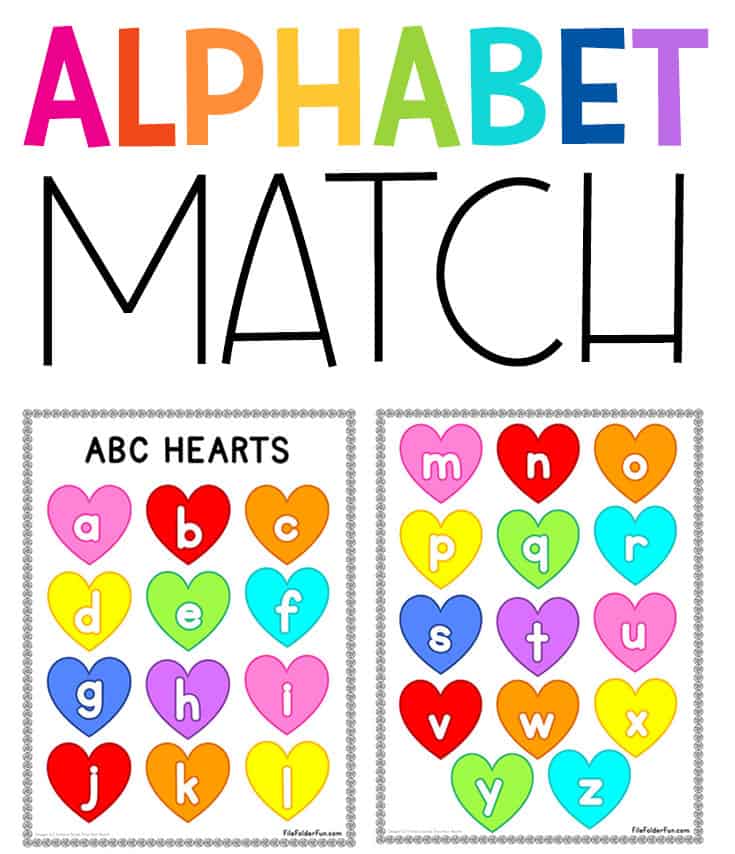 Alphabet Match Game
Print this free heart themed alphabet matching game today! We recommend printing on heavy card stock and laminating for durability. This game will get tons of use in your preschool classroom so the longer it lasts the better!
More Alphabet Matching Resources:
---
Download Previous Version of Alphabet Hearts Game
This previous version is no longer being updated, however if you need to print extra game pieces to complete your set, you can print the original version of this game.
---