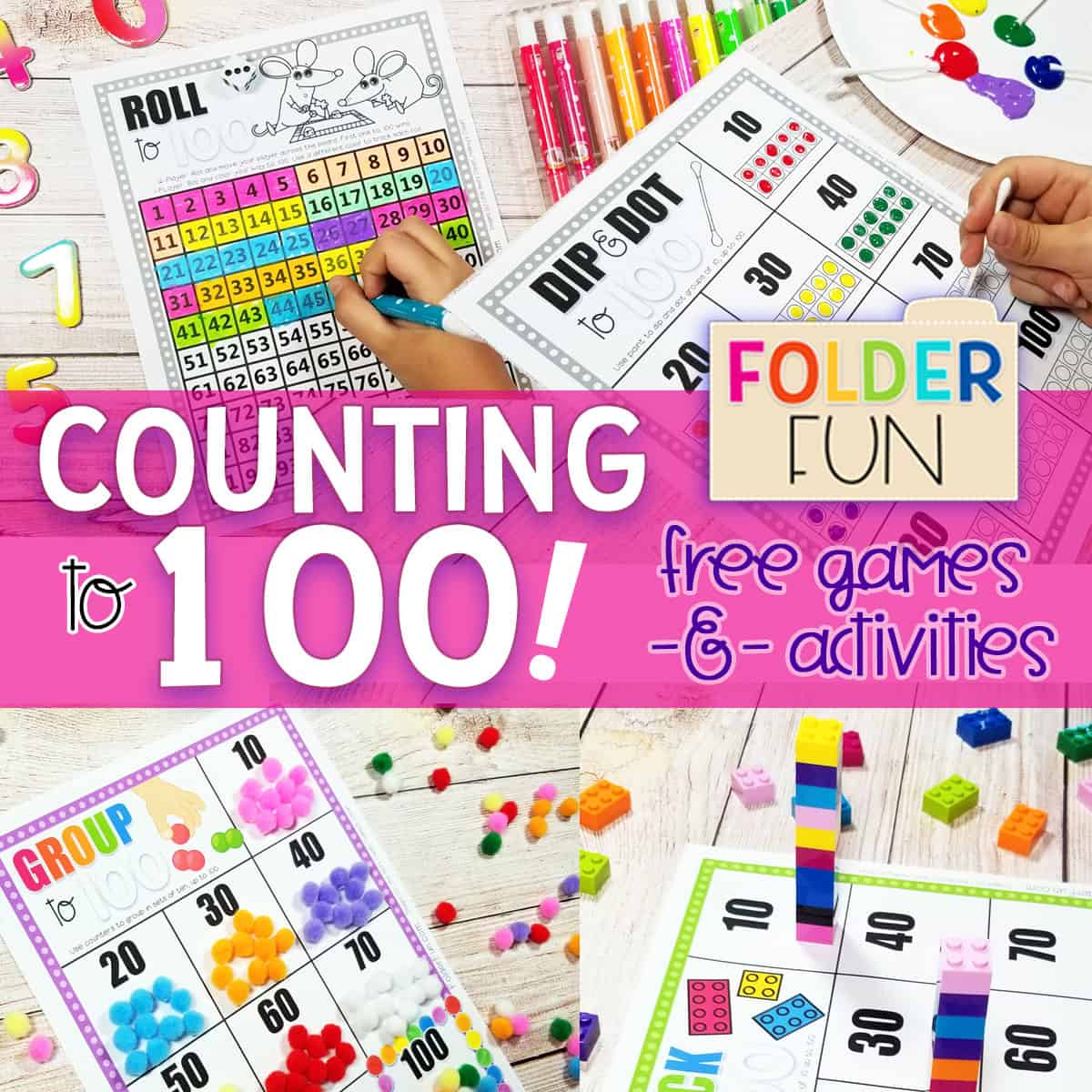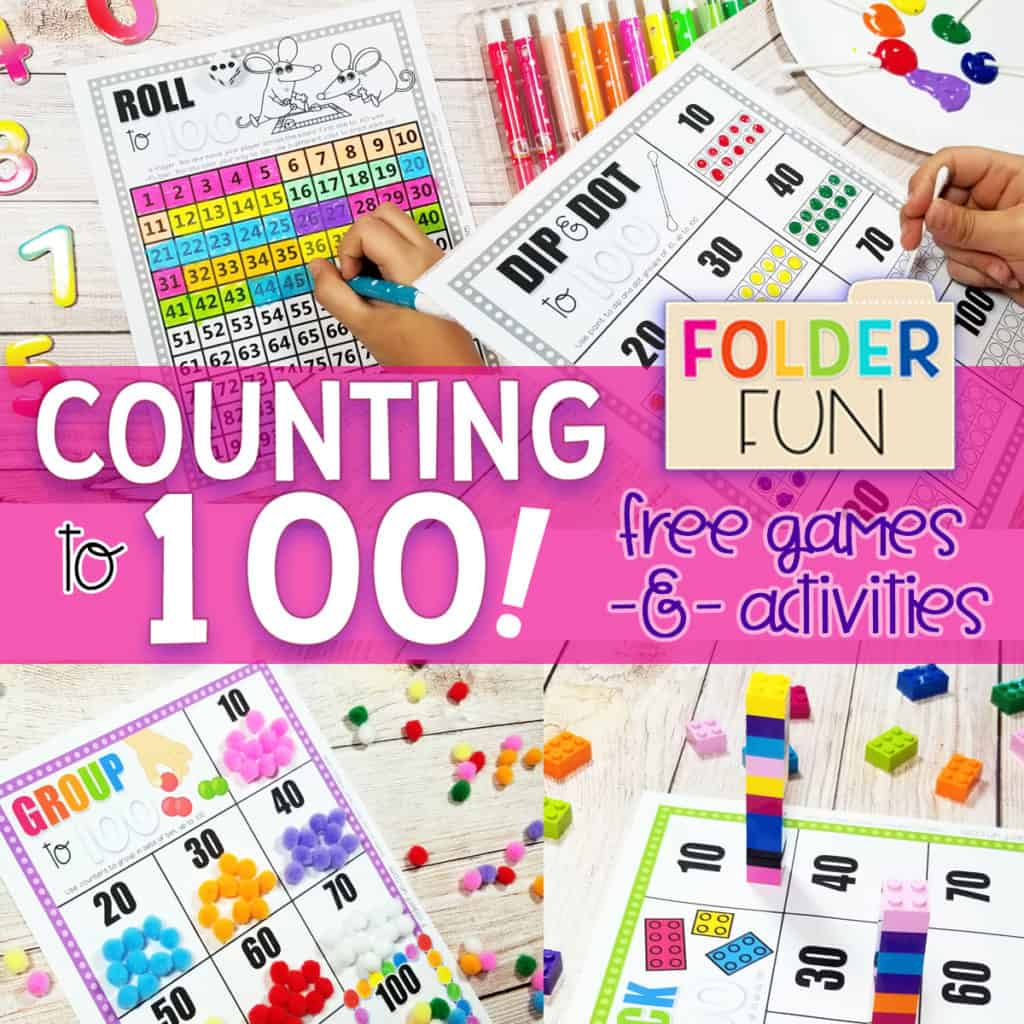 Counting to 100 Worksheets
It's super simple to find Counting to 100 worksheets online, however finding hands-on activities for learning to count to 100 is much harder! That is why we've developed these free hands-on activity mats you can use to add a little excitement to your classroom. These counting to 100 activities are low-prep, and are easy to implement so that students are sure to engage and retain key math skills while having fun.
When should my students count to 100?
Generally, most students are counting to 100 by first grade (age 6). However, rather than worrying about specific grade or age levels, look for math readiness instead. Can you student count to 20 consistently? Can they go beyond that? Once you move past 20, children will pick up on the simple 0-9 number pattern that repeats itself. You can visually represent this pattern simply by writing out the numbers while you both count together.
Activities for Counting to 100
Here is a free collection of games and resources we've specifically developed to help you teach your students to count to 100.
Dip & Dot Paint to 100
If you are looking for a hands-on way to teach counting, then you'll enjoy this new Dab to 100 activity worksheet. Students use a cotton swab, like Q-tip, to dip and dab their way to 100.
Roll to 100 Game (Race to 100)
Students roll their way to 100 with this fun and free multiplayer math game. This can be adapted to a single player game.
Stack to 100 Game
Students use LEGO (TM) or other classic building brick to count and stack their way to 100. This is a great learning mat for hands-on learning.
Free Hundreds Chart
Print this free hundreds chart and hang it up in your classroom or laminate it and place it near your math learning center.
Write to 100 Worksheet Pack
These free printable resources will help your student write to 100 and find skip counting patterns along the way.