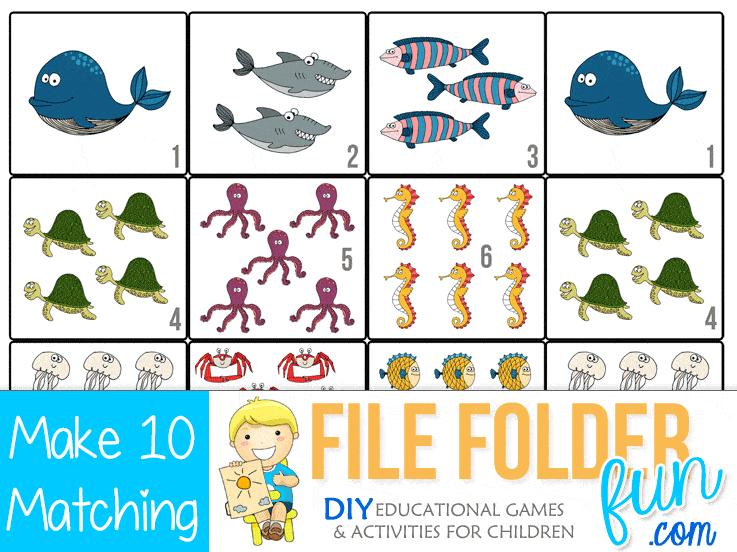 Game Play: Turn all the cards over like memory or concentration. Take turns drawing two cards over with the goal of making ten. (9 & 1, or 8 & 2 etc….)
Game Assembly: Print on cardstock and laminate for durability. This game can be played tableside and stored in a file folder but it's not necessary.
Expansion Ideas: Expand this game by turning all the cards over so children can see them. Shout out a number and have children find the required match to make 10.
Skill Building Links:
Supplementary Resources: