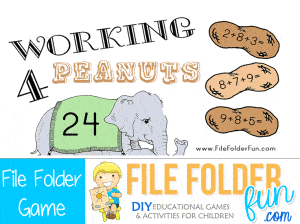 Working For Peanuts: Adding Three Numbers
This is a game for children who are building addition skills.  Each peanut features three different numbers for children to add.  Many children will required the use of a spare sheet of paper for this game.  This is a wonderful opportunity to show children how to look for strategies to solve more difficult problems, such as looking for ways to make 10.
---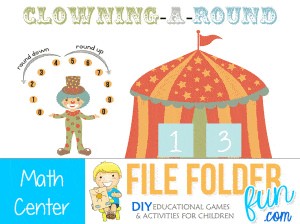 Clowning A Round: Rounding Game
This is a game for children learning rounding skills to the nearest 10.  Children draw two number tiles at a time, place them on the board then round up or round down.  Answers can be recorded on the bottom of the page.
---
This is a simple game for your tots and preschoolers.  Children match the sea lions by color, adding the ball to the tip of the seals nose.  You can create a small pocket by leaning the tip of the nose unglued.