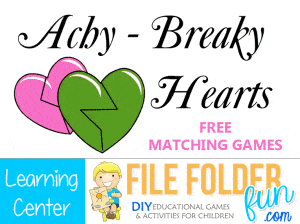 Achy Breaky Hearts Matching Game
These broken hearts need to be mended!  Children can work on color matching and shape orientation with this heart matching game.  Two sets of each color heart ensures children have to match by shape as well as color.  Cut out the hearts and mount one half to the folder and use the other half for playing pieces.
---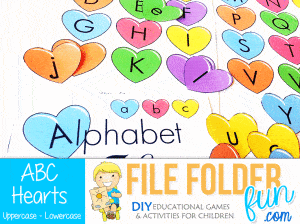 Alphabet Hearts File Folder Game
This is an uppercase and lowercase letter matching game with a heart theme.  Children draw a lowercase heart and find the correct uppercase letter on the game board.  This game is a bit easier then the flower game above as the hearts for both the upper and lowercase letters are the same color.
---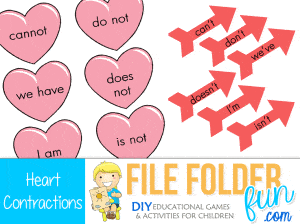 Heart Contractions File Folder Game
This is a contraction file folder game where children match the arrows to the correct word on the heart.  There are 16 different contractions with small visual (color) clues for beginners.
---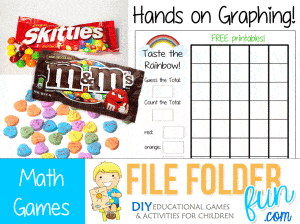 These printable charts create a fun and engaging atmosphere for children to learn about graphing. Each set includes a blank graphing chart for children to sort and arrange their candies.  This provides a visual for children to see what color they have the most of.  Alongside the graph are boxes for children to write in their total amounts.
---
Love is Patient File Folder Game
This is a matching game in which children match the hearts which say "LOVE" on them with different attributes as found in 1 Corinthians 13:4.
---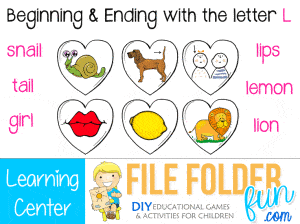 Beginning Sounds Letter L Folder Game
This is a printable file folder game for children working on beginning and ending letter sounds.  Children look at the picture on the heart and decide if it begins or ends with the letter L, then place it accordingly on the board.
---
Use our Valentine's Day preschool printables for a fun thematic unit in your preschool classroom.  Below you'll find Valentine's Day Coloring pages, crafts, cards, game and more.
---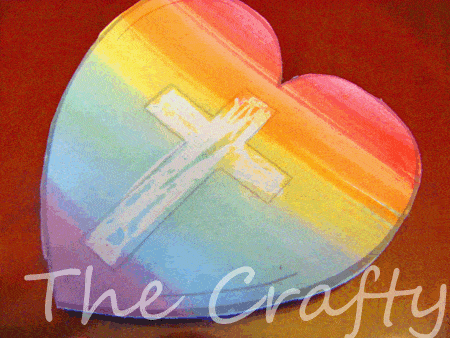 Valentines Day Craft Project
This is a fun craft for children to make some special Valentine's Day cards for their friends and family.  Have children color in the cross with white crayon, then use watercolor to paint rainbow stripes across the hearts.  Check our out personal blog for step by step photo instructions.
---

Valentine's Day Bible Verse Coloring Pages
This is a set of adorable Valentine's Day coloring pages, each with their own Love theme Bible Verse.  Children can colorin the pages and then trace the verse with a thin marker.  Mount these to colored construction paper and turn them into Valentine's Day Cards.
---