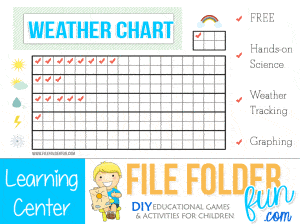 Free Printable Weather Chart
This is a free printable weather chart for children to practice tracking and graphing the daily weather.  Children write the name of the month at the top, then for each day they place a check mark or sticker in the appropriate box.  There is a special tracking box for rainbows.  After each month encourage children to count up their totals to see what the weather was like for the majority of that month.
---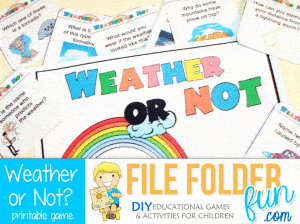 This is a game for children who are learning all about the weather.  There are question cards to help children recall ideas and vocabulary they've  learned in their weather lessons.  These questions focus on the four seasons, weather prediction, cloud formations, weather preparedness and preparation, and the water cycle.
---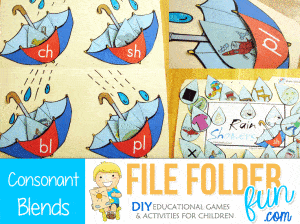 Rain Showers: Consonant Blends Game
This is a file folder game for children working on consonant blends and diagrah recognition.  Each umbrella holds ch-, sh-, bl-, and pl- words.  The raindrops have pictures of various objects  for children to sound out.
---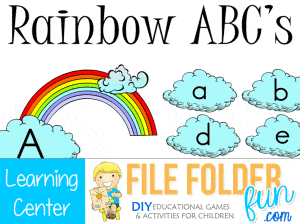 This would be a great game to keep at your learning centerduring your weather unit.  Children match the uppercase letter to the lowercase letter.  Young children can start with knowledge.  Find this game and tons more on PreschoolMom.com
---